Giant sand shoe sculpture unveiled for charity
Brighton's Deputy Mayor Cllr Denise Cobb last night uncovered a giant running shoe created entirely of sand, to celebrate the recent appointment of Chestnut Tree House as Local Charity Partner for the Brighton Marathon 2015.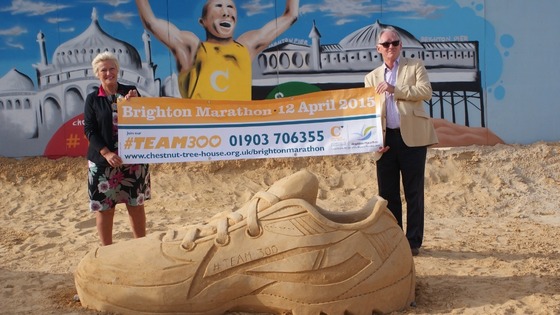 The marathon-themed 1.9m x 2m running shoe sculpture was created especially for Sussex's only children's hospice, Chestnut Tree House. Chestnut Tree House's aim is to recruit 300 runners, one for each child the charity currently cares for.
The sculpture will remain at the Black Rock Site of the Brighton Sand Sculpture Festival on Maderia Drive until the end of September.