Update on the school fire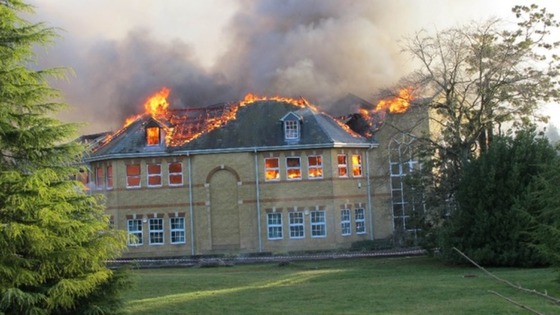 Firefighters remain at the scene of a blaze in Dorset - that destroyed Lytchett Minster School - near Poole. The cause is thought to be a lightening strike - but no-one was injured.
The art block was completely destroyed - and all the coursework inside has been lost - the damage is estimated to be around 1 million pounds. It's the second time the school has been devastated by fire in past decade.