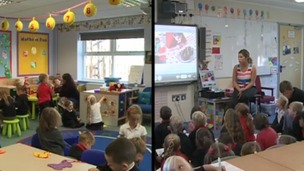 Schools across Sussex are being expanded to provide 6,000 extra primary age places. But is it the right way forward?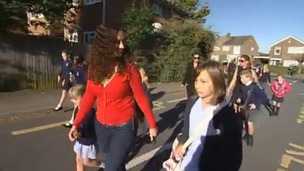 Families in the South are having to drive up to 80 miles a week to get to school because local schools are full.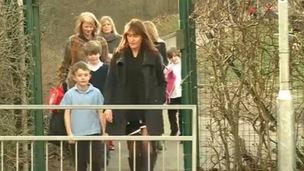 Plans to expand a primary school in Sussex to 650 pupils to cope with increased demand for places are dividing a community.
Live updates
£64m plan for school places
Reading Borough Council has announced a £64 million project to increase the number of school places in Reading. The council wants to create an extra two and a half thousand places. The plan would mean the expansion of thirteen primary schools.
The schools included in the proposal are:
• Alfred Sutton Primary School
• The Ridgeway Primary
• Geoffrey Field Infants
• Geoffrey Field Juniors
• Southcote Primary
• Churchend Primary
• St Michael's Primary
• New Oxford Road Academy
• EP Collier Primary
• Thameside Primary
• Dee Park & Ranikhet Primary Redevelopment
• Newtown Primary
• St Michael's Primary
The plan will be discussed at a meeting on Thursday 7th November,
Deadline for secondary school places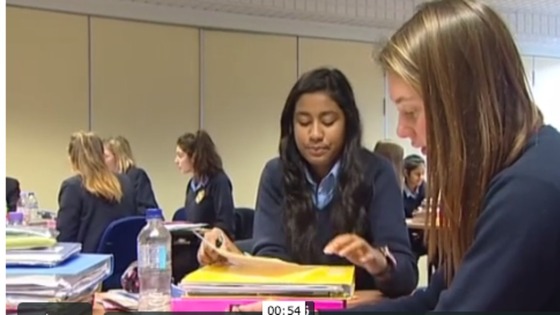 Advertisement
Deadline for secondary school places
The deadline for applying for secondary school places for September 2014 is fast approaching. Southampton City Council is urging parents of children currently in Year 6 to get their applications in on time give them a chance to secure a place at a school of their choice.
Applications must be in my midnight on Thursday 31st October. The council has written to every family with guidance on applying for a school place, the most important criteria is that the application is received on time. Late applications go to the bottom of the pile.
Schools under pressure
The Deputy Prime Minister Nick Clegg has pledge continued funding to help ease the pressure on school places as demand increases across the South. He was at a nursery in the region encouraging parents to take advantage of a new allowance.
Kate Bunkall reports. She spoke to Nick Clegg and Councillor John Ennis from Reading Borough Council.
Mixed results over school places
More than 16,000 families in Kent are finding out today which primary schools their sons and daughters will go to from September. More than 14,000 children have been given their first choice of school - but well over 600 got schools their parents didn't select. This from Christine Alsford.
Mixed results over school places
More than sixteen thousand families will find out within the next few hours if their children have got places at the primary schools of their choice in Kent.
The statistics show that 96% will be given one of the three schools they selected in the shortlisting phase. However, more than 650 children will lose out and not achieve any of the three options they preferred.
Our Social Affairs Correspondent Christine Alsford spoke to mother-of-two Katie Smith, who faces a 100-mile a week school run after her four-year-old daughter missed out on a place at any of their local schools at Bearsted in Kent.
Advertisement
'Not enough 2014 school places'
A report from the National Audit Office has warned that there is a nationwide shortfall of about 250,000 school places for autumn 2014.
'Not enough 2014 school places'
National
National Audit Office head Amyas Morse said:
The Department has ambitious objectives to provide school places, and to enable parents to have some choice of school for their children.

However, despite increases in places and funding over the last two years, it faces a real challenge, with 256,000 places still required by 2014/15. Furthermore, there are indications of strain on school places.

The Department needs a better understanding of costs to improve value for money, as well as a better understanding of the impact its funding contribution is having on the ground.
'Not enough 2014 school places'
National
The National Audit Office report suggests that the heightened demand for primary school places is partly down to a rising birth rate - the rise in the number of children born in England between 2001 and 2011 was the biggest 10-year increase since the 1950s.
Between 2006/07 and 2011/12, the number of four-year-olds starting reception classes rose by 16%, it says.
It warns that by September 2014, an estimated extra 256,000 primary and secondary school places will be needed to meet the demand. Of these, 240,000 are required in primary schools, with more than a third (37%) needed in London alone.
These extra places are still needed despite a net increase of almost 81,500 places which were created between 2010 and May 2012, and the DfE increasing the amount of funding it gives to local councils to provide spaces.
How many places will be required in the future is uncertain, the NAO says, but it is expected that more will be needed beyond next year.
'Not enough 2014 school places'
National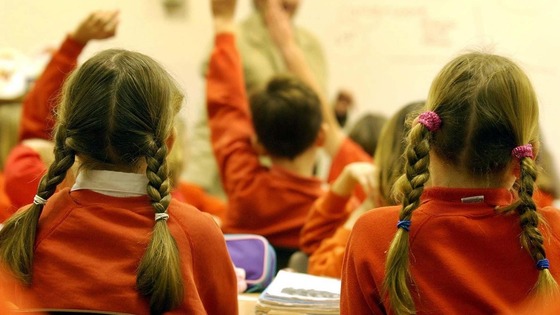 Tens of thousands of extra school places will be needed by next year amid a continuing surge in demand, the spending watchdog warned today.
Despite more than 80,000 extra primary spaces being created in the last two years, there are still signs of a real strain on school places, according to a new report by the National Audit Office (NAO).
It says that the Government is pumping billions of pounds into establishing more places, but suggests that the Department for Education (DfE) still needs a better understanding of the costs, and the impact its funding is having in local areas.
Load more updates
Back to top