Six men, including three police officers, who were arrested over an alleged plot to commit serious sex crimes on the Isle of Wight have been bailed.<
The suspects were held in connection with claims of a conspiracy to commit serious sexual offences.
Hampshire Constabulary said the three police officers have been suspended from duty while the criminal investigation continues.
The arrests followed recent information from an alleged victim, who is a member of the public, about incidents said to have taken place this year.
Police have not disclosed the gender of the alleged victim or provided further information about how they came into contact with the officers or the other suspects.
Deputy police and crime commissioner for Hampshire Robin Jarman has said the allegations are being taken seriously and promised a "full and thorough" investigation.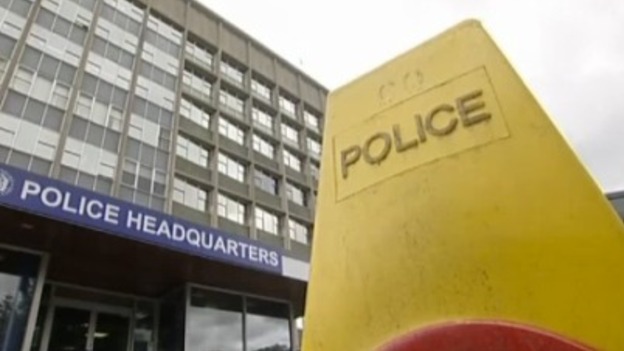 Three police officers have been arrested on the Isle of Wight during an investigation into sex offences. Fred and Sangeeta are joined in the studio by Kerry Swain, who has more details.
Advertisement
Three serving police officers arrested as part of investigation into sex offences: Hampshire Constabulary's Isle of Wight District commander, Superintendent Julie Fry said:
Hampshire Police have arrested six men - three of them serving police officers - on suspicion of conspiracy to commit serious sexual offences on the Isle of Wight.
The arrests follows information from a victim. Alleged incidents are said to have taken place this year. The officers are serving members of Hampshire Constabulary.
The investigation is ongoing. More shortly.
A Polegate man has been sentenced to a total of six and a half years imprisonment for 18 sexual offences against three young girls known to him.
Dean Davies, 20, unemployed, of Walnut Walk, Polegate, was sentenced at Hove Crown Court on Tuesday after a two-week trial the previous month in which he had pleaded not guilty to all offences. The offences of which he was convicted were;
- nine sexual assaults on a girl then aged between six and seven during 2005 and 2006;
- four sexual assaults and one attempted sexual assault on a second girl then aged between 10 and 11 during 2006 and 2007; and two offences of attempted rape of the same girl during the same period;
- one offence of rape of a 16-year old girl in February 2013. He was found not guilty of two charges of rape of a fourth girl then aged 14 during 2009.
The charges, authorised by the Crown Prosecution Service, followed an investigation by detectives from East Sussex CID.
Sentencing Davies, Judge Guy Anthony said to him; "You did not have the courage to plead guilty, and the victims therefore had to give evidence in court."
A new campaign targeting young men is launching across Hampshire and the Isle of Wight. Men are being reminded that anything less than a yes is a no as part of the new initiative. The two year long campaign to target incidents of sexual assault and rape goes live on Monday, November 17, 2014. Via social media networks, men across the region will be asked to 'test their pulling power' using an online game, 'Seal the Deal'. The 'Seal the deal' YouTube game is designed to demonstrate to men what constitutes rape and sexual assault, particularly in the context of a night out. The game takes place from the perspective of the man and allows people playing the game to make choices about what move to make, whether to take no for an answer and when to go home.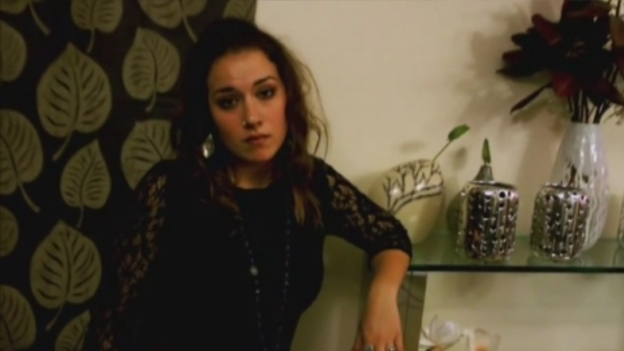 Advertisement
A 16-year-old girl has been sexually assaulted in broad daylight in a busy area of Southsea. Two men inappropriately touched the girl as she walked near St. John's College. Police are appealing for help identifying the men - seen here in a CCTV image.
A trained medic who sexually assaulted three women under the guise of performing medical assessments has been imprisoned.
John Franklin, 39 years-old, and formerly of Kent Avenue in Sittingbourne was in February 2014 convicted of two counts of sexual assault by penetration on a teenager in Sittingbourne.
As a member of St John Ambulance, Franklin asked his victim if he could perform a medical assessment on her in his private ambulance as part of his training. Whilst doing this, he carried out internal examinations and touched her intimately. Numerous experts declared that none of these acts were necessary or part of his training.
Franklin was charged and following a trial was convicted of two counts of assault by penetration. However, the jury could not reach a verdict on four other counts relating to other victims; three of sexual assault and one of rape. Sentencing was postponed until the conclusion of a retrial in relation to the remaining charges.
In September 2014 a retrial took place, with Franklin facing charges of sexual assault on two women on the Urban Blue Bus in Maidstone between 2011 and 2012. He also faced one count of rape and one of sexual assault that occurred in 1996. Franklin was found guilty of two counts of sexual assault. He was found not guilty of one count of rape and one count of sexual assault. On 16 October he was sentenced to eight years in prison for the four offences of which he was convicted.
Detectives investigating a report of a sexual assault in Lordswood have released an efit image of a man they would like to speak to.
It is reported that a woman was walking a dog along a footpath between North Dane Way and Lords Wood Lane, in the area of Bromley Close, when she was inappropriately touched by an unknown man who ran away. The incident happened at around 8.30am on Friday 19 September.
The suspect was described as a white man, aged between 40 and 50, of stocky build and 5ft 11in tall. He was described as wearing a grey cotton tracksuit with a black scarf over his face, and had wrinkles around his eyes.
Anyone with information is asked to contact DS Darryll Paulson at Kent Police by calling 01634 792645 and quoting reference XY/033304/14. Alternatively call Kent Crimestoppers anonymously on 0800 555 111.
Police are appealing for information following a sexual assault in Rochester in the early hours of Saturday morning.
An 18-year-old woman was sexually assaulted near to the junction of Watts Avenue, Maidstone Road, Rochester. The incident occurred between 1.30 and 2.15am.
It is reported that the woman was walking to a friend's house when she realised she was being followed by a man with a mountain bike. He spoke to her before it is alleged he pushed her down and sexually assaulted her.
The male is described as being white with a shaved/ bald head wearing a dark coloured hooded top with a white t-shirt underneath. He was also wearing a pair of shorts and had a silver mountain bike.
Officers are investigating and have reviewed CCTV which shows a man sitting on a bench in the Blue Boar Lane area prior to the assault. A woman is seen riding around on a silver mountain bike before putting the bike down by him, she then leaves the area.
It is thought that another male recorded the woman riding round on the bike on his mobile phone. Officers are particularly keen to hear from anyone who may have seen a man with a silver mountain bike in the Rochester area before the assault or the couple seen using/ photographing the bike.
Can you help?
Witnesses are asked to contact Kent Police on 01634 792432 quoting reference XY/33416/14.
Alternatively contact Kent CrimeStoppers on 0800 555111.
Load more updates