Cameron pledges support to people of Portsmouth
David Cameron has written an open letter to the people of Portsmouth pledginghis support after last year's announcement that shipbuilding will cease in the city. In November, BAE announced more than 1,000 job losses when its current work to build the next generation of aircraft carriers finishes.
In the letter, he said the cost of BAE continuing to build ships in the city was "unaffordable" but his Government would do everything in its power to help win new business for the south coast city.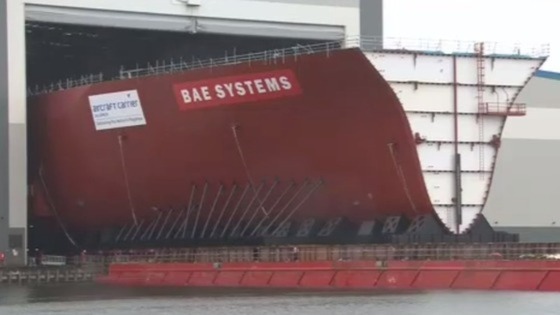 David Cameron wrote: "For centuries shipbuilding in Portsmouth has been woven into thehistory of Britain. It is a tradition of which the whole country is rightly proud - and Icompletely understand the intensity of feeling here is stronger still.
I make this pledge to you today: this government will do everything we can to protect the future of the shipyard and the livelihoods of the people who work there. In the months ahead we are going to go all out to make sure that it remains strong, successful, and respected around the world."