A shopper from Rochester in Kent has shared her surprise at receiving a bunch of spring onions from a supermarket instead of the bouquet of Spring flowers she had ordered online.
The supermarket sent her a letter explaining the odd substitution, by saying it had no bunches of the Spring flowers left.
Suzanne Bradish sent a message on social media telling her followers and friends about the mixup. Since then her tweet has gone viral with more more than 3,000 other people forwarding the story on.
Since then, the jokes have come pouring in, along with other people sharing their own substitution stories. Suzanne showed she has a sense of humour too, by picturing the onions in a vase of water.
To their credit Sainsbury's did apologise, and sent Suzanne a bunch of flowers and a voucher for her trouble.
The festive season is well and truly upon us - and with just two shopping weekends until Christmas, disabled rights campaigners are calling for better wheelchair access.
The disability minster, also a Swindon MP, says retailers who don't cater for people who are less able, are missing out on a combined spending power of more than 200 billion pounds.
Matt Price reports.
Advertisement
Festive shoppers will soon pay a reduced rate of £1 for all-day parking in a town centre.
In the run up to Christmas, every Saturday from 5 December, Mid Sussex District Council will cut the cost of parking in their long-stay car parks:
Queens Crescent car park, Burgess Hill
Station Road car park, Burgess Hill
The Vicarage car park, East Grinstead
Norton House car park, East Grinstead
Franklynn Road car park, Haywards Heath
Parking in Mid Sussex is already free on Sundays and the council hopes the reduced cost parking on Saturdays will encourage more people to shop locally and attract shoppers from other areas.
A shopper has been jailed for nine months after attempting to defraud a supermarket by staging a fall and claiming £11,000 compensation.
Read the full story ›
The festive shopping spree has been continuing apace today.
Shopping centres and high streets have been busy with people seeking a bargain in the sales, and many retailers are reporting record trade. But what have the customers made of it all?
Traffic volumes around the Bicester area have returned to normal levels after heavy traffic because of Black Friday,
There have been ongoing problems around the Bicester Village shopping outlet,
Bicester Village spokeswoman Miranda Markham said: "If you are considering travelling to Bicester Village, we would recommend you travel after the rush hour peak.
"Bicester Village will be open until midnight."
Thames Valley Police is asking the public stuck in traffic not to contact police on 101 for general updates.
Regular updates will be given through local radio and Twitter, via the Roads Policing account @tvprp.
Advertisement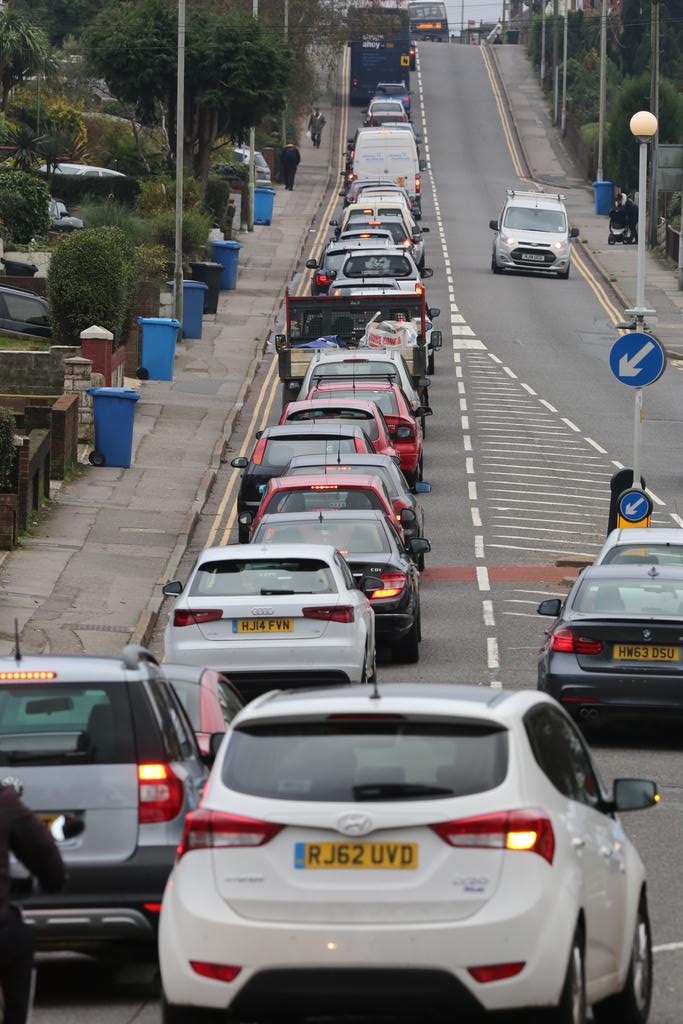 If you buy goods over the internet or by mail order from outside the EU, you will have to pay VAT if the value of the package is over £15. Above that limit it will attract the full VAT rate on the full item value, not just the value above the allowance.
Since 1 April 2012, all mail order imports from the Channel Islands are subject to VAT regardless of their value.
If someone sends you a gift from outside the EU, import VAT will only be due if the package is valued at over £36. To qualify as a gift, the item must be sent from one private individual to another, with no money changing hands. If the value exceeds £36, VAT will be calculated on the full item value, not just the value above the allowance.
If the goods are over £135 in value, customs duty may also be due, although this will depend on what they are and where they have been sent from. Where the actual amount of duty due is less than £9, this will not be charged.
Excise duty is always due on all alcohol and tobacco products purchased online or by mail order.
Arriving in the UK by commercial sea or air transport from a non-EU country, you can bring in up to £390 worth of goods for personal use without paying customs duty or VAT (excluding tobacco and alcohol, which have separate allowances). Arriving by other means, including by private plane or boat for pleasure purposes, you can bring in goods up to the value of £270. Above these allowances and up to £630, there is a duty flat rate of 2.5%.
Detailed information on the non-EU limits for alcohol and tobacco products can be found on HMRC's website at http://www.hmrc.gov.uk/customs/arriving/arrivingnoneu.htm
Extraordinary scenes show just how far shoppers will go to grab a bargain this Black Friday.
Load more updates