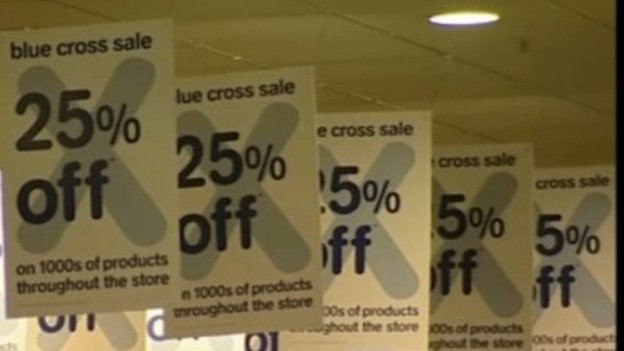 Most of us love to get a good deal. We are a nation of bargain hunters - but some shoppers take saving money at stores to a whole new level.
The Tonight team have found some of the country's most successful bargain hunters. David Wood has been to find out more.
This video shows what a planned one hunded million pound shopping development near Oxford would look like if plans get the go ahead. Developers say the West Way shopping area in Botley would create hundreds of jobs.
Advertisement
Click video.
Throughout the region, stores - big and small - are closing because of falling sales ... and it's going to get worse, according to retail experts, who say 15,000 shops will go under in the next five years.
Tens of thousands of people visited a new multi million pound shopping centre in Hampshire during its first day of trading. At the opening of the shopping village at Whiteley was television star Denise Van Outen. The centre has 58 cafes and shops.
Tens of thousands of eager bargain hunters rushed to The Oracle in Reading yesterday to be amongst the first to snap up some fantastic Boxing Day bargains.
Shoppers queued from 6am to take advantage of the sales.
More than a hundred and thirty thousand bargain hunters turned up at the Bluewater shopping centre in Kent yesterday, exceeding the Boxing Day record set last year. People started queuing outside from one o'clock in the morning.
The mall's manager is predicting visitor figures to reach around 900,000 in total between Boxing Day and New Year's Eve.
Advertisement
Our eye in the sky Divya Kohli has just sent us these shots of the Westgate Shopping Centre development in Aldershot. The building site forms part of her report on regeneration schemes in our region.