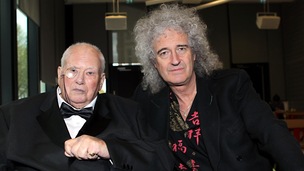 Tributes have been paid to the "irreplaceable" astronomer Sir Patrick Moore who died yesterday aged 89.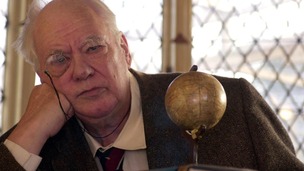 Astronomer Sir Patrick Moore, who presented The Sky At Night since 1957, has died today aged 89.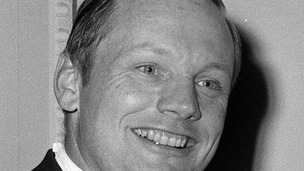 Neil Armstrong - the first man on the Moon - died in hospital
Live updates
Fred's tribute to Patrick Moore
National
Space scientist Maggie Aderin-Pocock said she had got her first inspiration to look at the night sky from Sir Patrick.
She told BBC News:
He was broadcasting before we actually went into space and he saw a change in our understanding of the universe, and he took us all the way through that, right up until today.

What he did was something very straightforward, he would tell us what to look for and where to look for it and for budding astronomers everywhere that is what we need, that information.

But he would tell us more, he would go into depth, he would take us on a journey through space and we can't ask for better than that really.
Fred's tribute to Patrick Moore
National
Astronomer Dr David Whitehouse told Sky News that Sir Patrick Moore had "loved astronomy more than he loved himself".
He was passionate, he was dedicated and had an unselfish love of astronomy and he passed that on to everybody who knew him and he came across. He was a difficult person personally to deal with on many occasions, he was sometimes awkward, truculent, stubborn but that was Patrick, that was part of his remarkable personality which so many people came to enjoy and love.
I think many people realised he was a unique person.

He was not a professionally trained astronomer and yet did professional quality work, particularly when it came to mapping the Moon in the 1950s - I think every astronomer in the world owes something to Patrick Moore.
– Dr David Whitehouse
Advertisement
Fred's tribute to Patrick Moore
National
Fellow broadcasters have been sharing their tributes to Sir Patrick Moore on Twitter:
Very sad news about Sir Patrick. Helped inspire my love of astronomy. I will miss him!
A man I've admired from childhood. Sir Patrick Moore has died - great character .... Finally he's going up amongst the Heavens. #RIP
RIP Patrick Moore - you taught me to look up x
Fred's tribute to Patrick Moore
National
The last Sky At Night programme was broadcast on Monday.
Sir Patrick has only missed one episode since it began, on 24th April 1957, when he was struck down by food poisoning.
His trademark monocle, unique delivery and occasional performances on the xylophone made him a familiar target for satirists and impressionists, but his scientific credentials were never in doubt.
The show's guests have included many prominent scientists as well as Goon Show star Michael Bentine and astronauts Neil Armstrong and Buzz Aldrin.
But the demands of live television have led to the occasional blooper, with Sir Patrick famously once swallowing a fly live on air.
Fred's tribute to Patrick Moore
National
Over the past few years, Patrick, an inspiration to generations of astronomers, fought his way back from many serious spells of illness and continued to work and write at a great rate, but this time his body was too weak to overcome the infection which set in, a few weeks ago.

He was able to perform on his world record-holding TV Programme The Sky at Night right up until the most recent episode.

His executors and close friends plan to fulfil his wishes for a quiet ceremony of interment, but a farewell event is planned for what would have been Patrick's 90th birthday in March 2013.
– A statement from a group of Sir Patrick Moore's friends and staff
Fred's tribute to Patrick Moore
National
Actor and singer John Barrowman has tweeted his sorrow at the death of Sir Patrick Moore:
The stars will not shine as bright tonight. RIP Sir Patrick Moore. Jb
Advertisement
Fred's tribute to Patrick Moore
National
Queen guitarist Brian May paid tribute to Sir Patrick Moore, calling him a "dear friend and a kind of father figure to me".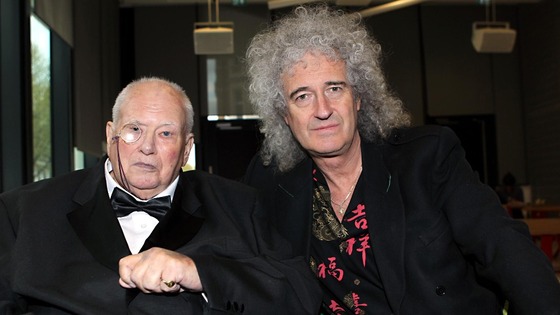 He said: "Patrick will be mourned by the many to whom he was a caring uncle, and by all who loved the delightful wit and clarity of his writings, or enjoyed his fearlessly eccentric persona in public life.
"Patrick is irreplaceable. There will never be another Patrick Moore. But we were lucky enough to get one."
Fred's tribute to Patrick Moore
Astronomer Sir Patrick Moore died today aged 89, a group of his friends and staff said.
The broadcaster "passed away peacefully at 12.25pm this afternoon", at his home in Selsey, West Sussex, they said in a statement:
"After a short spell in hospital last week, it was determined that no further treatment would benefit him, and it was his wish to spend his last days in his own home, Farthings, where he today passed on, in the company of close friends and carers and his cat Ptolemy."
Sir Patrick praises Armstrong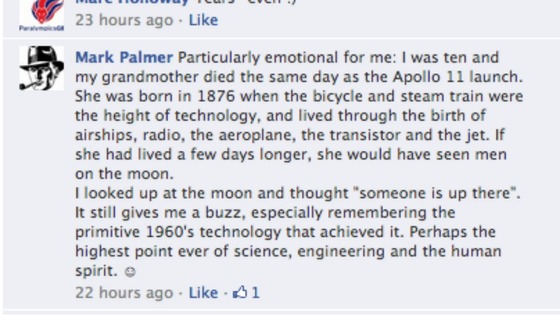 Sir Patrick praises Armstrong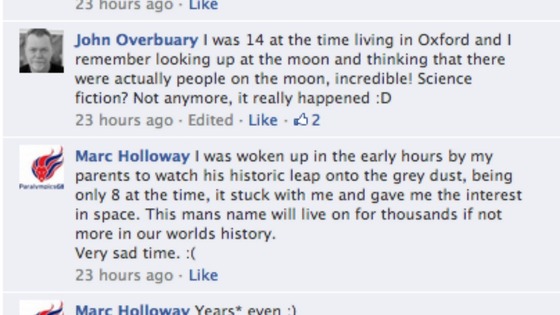 Load more updates
Back to top