David Johns (@davidjohns_itv)
Where do you turn when you want a loan? A bank? A building society? A friend? How about your local church! Well this morning, Kent's first "community bank" to be held in a church opened its doors for savers and borrowers.
Last year the Archbishop of Canterbury promised to do more to help people affected by debt, and to provide alternatives to high-interest "pay day loans". But are financial services really what the church should be involved in?
David Johns reports, speaking to the Rt Rev Trevor Wilmott, Bishop of Dover; parish priest Rev Lesley Jones; financial expert Justin Urquhart Stewart; and headteacher Patricia Hatt.
Video. Gale force winds which swept the South East yesterday are being blamed for the collapse of a wall which sparked a full-scale emergency operation in Kent.
Salvage operations have been continuing today at the derelict Bell Shopping Centre on Sittingbourne High Street and structural engineers have been examining the scene.
Nashreen Issa reports and spoke to Paul Ramsden from Kent Fire and Rescue Service.
Advertisement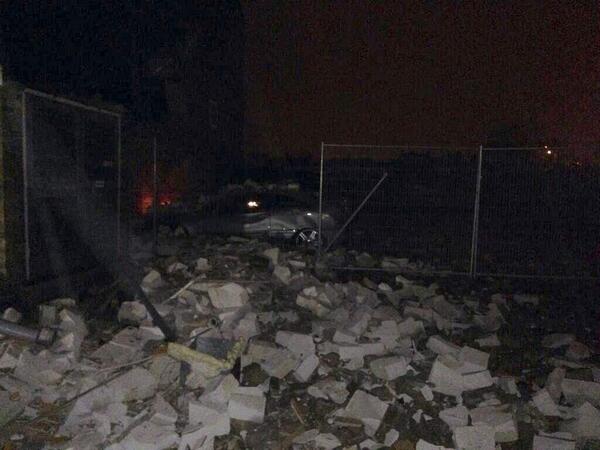 Two men who sexually assaulted a 36 year old woman in a Sittingbourne street have been jailed for 7 years.
In the early hours of Sunday 14th July, a witness reported that he saw two men engaging in sexual activity with a woman on a ramp in Dover Street.
When he called out to ask if the victim was okay, the two men told him it was one of their girlfriends and for him to go away. The man again shouted to the woman but got no response from her.
They were both arrested and charged the following day.
Volkon, 32, and Alehnovics, 26, pleaded guilty to causing a person to engage in sexual activity without consent and were each sentenced to 3.5 years imprisonment when they appeared at Maidstone Crown Court on Friday 13th December.
Advertisement
The funeral of Steven Langley has been held this afternoon.
The 56-year-old business man who ran Bax farm fisheries in the village of Tonge near Sittingbourne, died from a gunshot wound to the stomach last month.
A 54-year-old man has been charged with his murder.
Mr Langley worked at Kent Fire and Rescue Service from 1975-1996.
Slow traffic on the M2 London bound between J6 A251 (Faversham) and J5 A249 (Stockbury Roundabout, Sittingbourne). It's partially blocked due to an accident involving two vehicles.
Three-time superbike champion Shane Byrne from Kent missed out on winning his fourth title this weekend.
He took second place in the MCE British Superbike Championship at Brands Hatch. Thousands of spectators watched the competition despite the rain.
Shane "Shakey'' Byrne from Sittingbourne is hoping for a record fourth title at Brands Hatch this weekend when the 2013 MCE Insurance British Superbike championship comes to an end.
We speak to Shane, fellow rider Alex Lowes and race organiser Stuart Higgs.
Load more updates