National
Police in Kent appear to have been called out to rescue a snake trapped in a plant pot.
Job of the day. Rescuing a grass snake which had woven itself into 2 holes at the bottom of a plant pot and got stuck http://t.co/pywrrG9F1p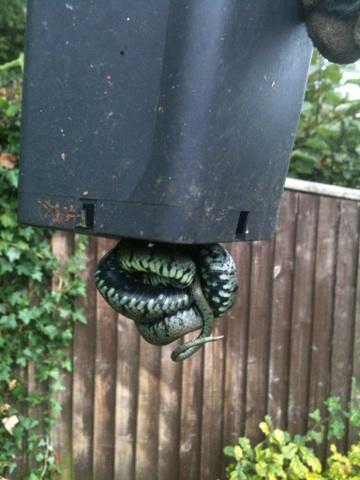 Sevenoaks Police later updated followers with the news that the grass snake had been freed but the plant pot had been destroyed.
#police update on stuck grass snake. Snake released unharmed. Plastic plant pot did not fare so well. It will be missed.