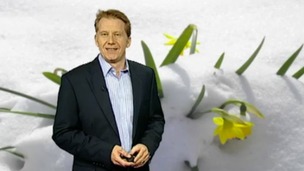 Simon's forecast for the East and West of the region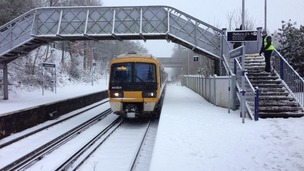 Some motorists trapped overnight were caught in treacherous conditions on the M23 in Sussex and on the A23 in Kent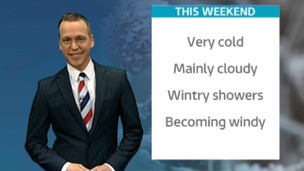 Staying cold and cloudy this weekend and becoming windy with further light wintry showers for parts of Kent and Sussex.
Live updates
Your spring snow pictures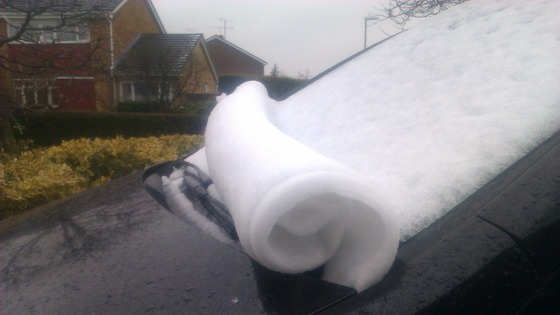 Your spring snow pictures
Is it snowing where you are?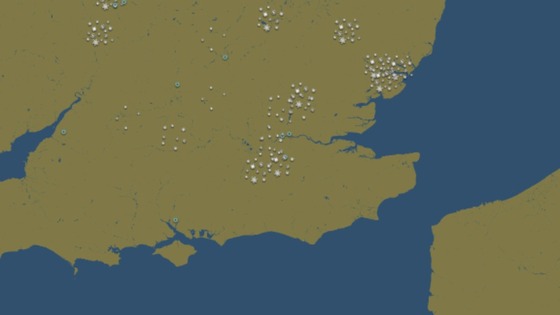 This image from #uksnow Map shows much of the snow in our region is confined to Northern areas. It's thickest in Berkshire and Oxfordshire, but reports also coming in from parts of Sussex too.
Advertisement
Your spring snow pictures
Drivers beware: Road warnings after snow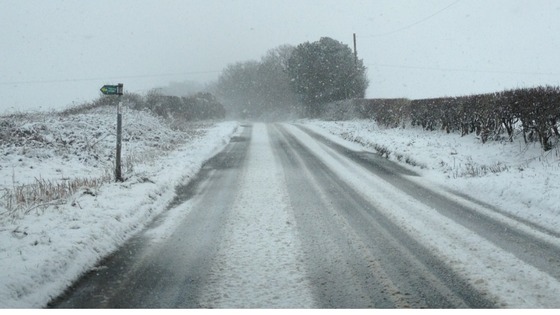 Visibility is particularly bad on roads across Berkshire and Oxfordshire, and drivers are being warned to take care on the roads, leaving extra time for journeys.
Your spring snow pictures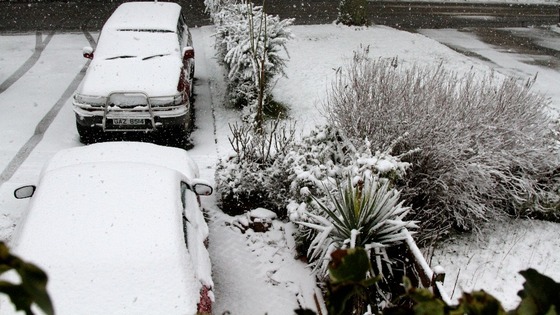 Your spring snow pictures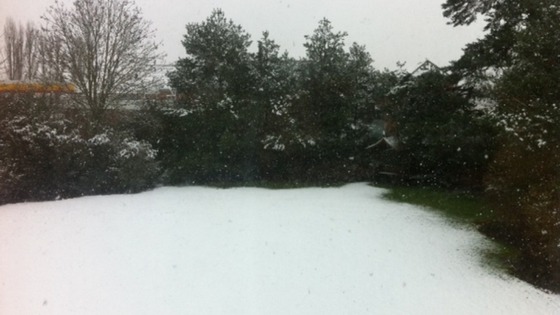 A good covering at Padworth in Reading
Your spring snow pictures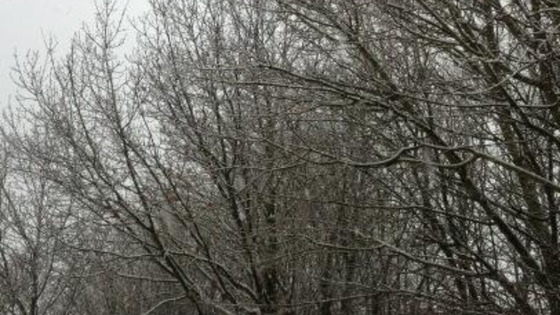 We've had reports of snow in the South this morning. There are wintry flurries in Berkshire and Oxfordshire already, with more expected throughout the day.
Advertisement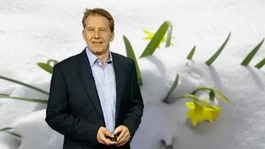 Snow returns - Your pictures
Flood alerts in region after heavy rain
There are 39 Flood Alerts in place across the region after the weekend of heavy rain.
A more serious warning was issued by the Environment Agency for the River Wey in Weymouth yesterday. Parts of Berkshire and Oxfordshire have been hit by further snow.
Snow returns - Your pictures
Snow returns: Our report on the shock snowfall
Parts of the region woke up to an unexpected covering of snow today. Drivers faced delays due to accidents on the roads in Oxfordshire and Berkshire. Oxfordshire County Council say roads were not gritted overnight. Here's our Transport Correspondent Mike Pearse.
Snow causes travel problems
Back to normal on Oxford buses
After the earlier sudden snow flurry - Oxford Bus Company say all services have now returned to normal.
Load more updates
Back to top