Rescue in the Solent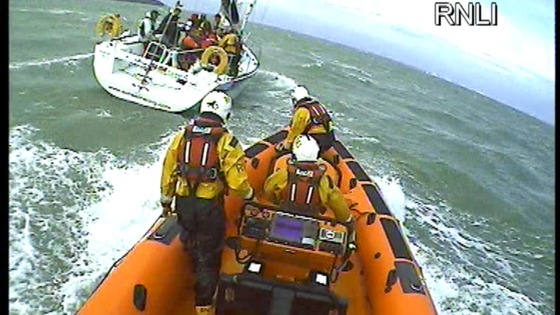 Portsmouth RNLI's Atlantic 85 Lifeboat abandoned a training exercise in the Solent this afternoon to assit the coastguard helicopter's rescue of a crew man suffering from serious head injuries.
A RNLI first aider transferred to the yacht where they found that a man had been injured after being struck by the boom. The Portsmouth lifeboat then helped to transfer a suitable harness to the boat and the casualty was safely evacuated.