Rail services have been suspended on South West Trains between London Waterloo and Twickenham, between London Waterloo and Ascot and between London Waterloo and Hounslow due to a lineside fire discovered earlier this morning at Vauxhall.
This is expected to continue until later this morning. A limited commuter service is in operation to and from London Waterloo, however passengers are advised not to travel into Waterloo unless it is absolutely necessary.
Tens of thousands of rail passengers are facing disruptions this bank holiday weekend. Engineering works are taking place on key lines - with no service on the Gatwick Express. The Brighton mainline, South West Trains and Great Western services will also be affected. Our Transport Correspondent Mike Pearse reports.
The interviewees are Chris Denham from Network Rail; and Paul Clark, an engineer who has been chosen to appear on the project's awareness posters at stations.
Advertisement
Commuters are facing further delays- after a landslip on the railway line between Farnham and Alton. The track has been shut since the embankment became unstable. Rock and soil fell away from the track at Wrecclesham. It's believed it was caused by heavy rain earlier this month. Engineers are now working to make the area safe as Sally Simmonds reports.
Replacement buses are running instead of trains between Farnham and Alton. Emergency engineering works are underway after an embankment was found to be unstable.
South West trains says using the stretch of track could put passenger safety at risk. Do check times before you travel.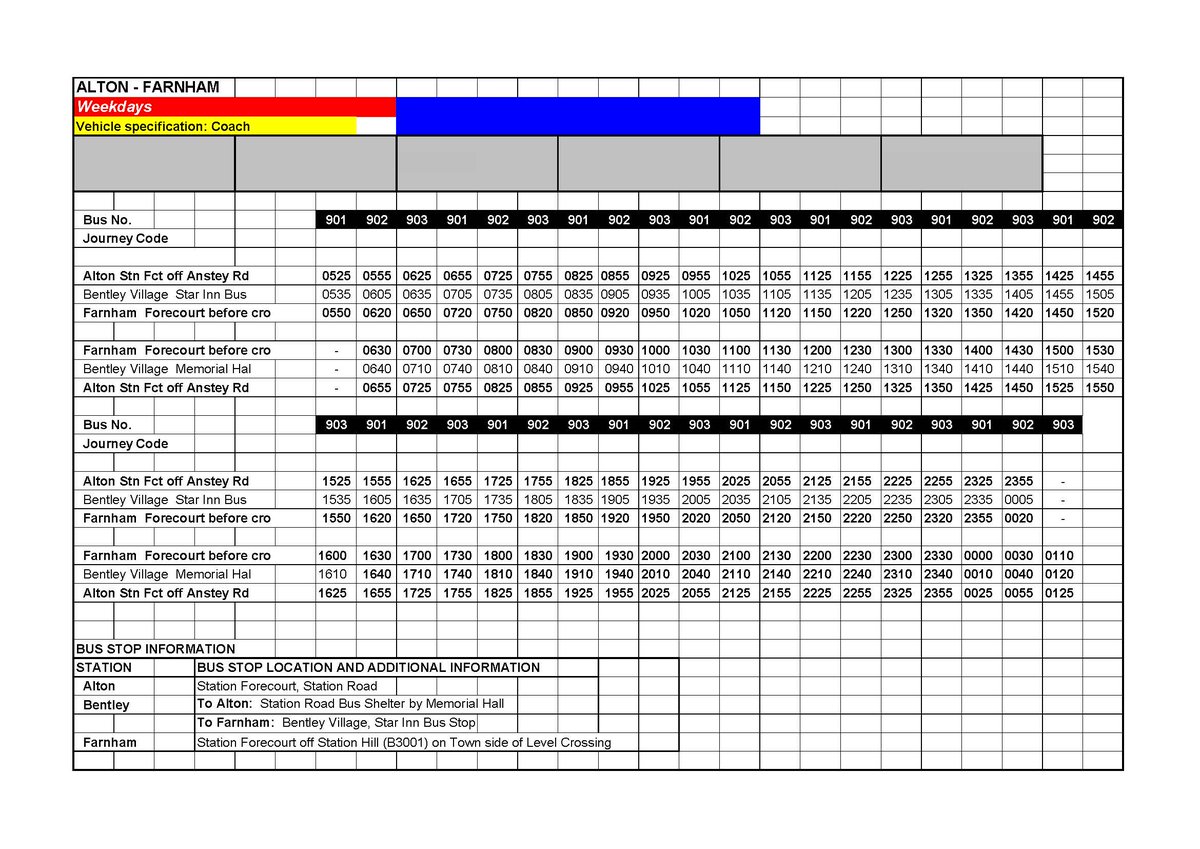 Emergency engineering work will lead to major disruption for passengers on the line between Alton and Farnham tomorrow. It is understood that keeping the line running could put passenger safety at risk. An unstable embankment is blamed and it is not clear when it will reopen. Buses will replace trains on the key commuter route.
This statement has just been issued by Network Rail:
Network Rail is advising passengers to check before they travel as its engineers have begun emergency repair work to a railway embankment between Farnham in Surrey and Alton in Hampshire.
Network Rail's orange army has been monitoring the stability of this embankment and has taken the decision to temporarily close the line following the weather forecast of heavy rain tonight, which could further affect the embankment's stability.
The temporary closure will allow engineers to investigate the source of the issues and begin the process of fixing the problem. By temporarily closing the line it will ensure the safety of passengers and minimise the risk of any unplanned closures in the future. Unfortunately due to the early stage of the investigation work, it is not possible to predict at this time when the line will reopen.
Network Rail apologises for the inconvenience caused, but the safety of passengers must always be its highest priority. During the temporary closure, South West Trains is running a replacement bus service from Farnham to Alton, calling at Bentley. Passengers are advised to check before they travel through National Rail Enquiries or South West Trains.
Critics say it has been a disaster and, tonight, are calling for our privatised rail network to return to public ownership.
Read the full story ›
Advertisement
It's the busiest section of railway in Europe but a view passengers don't get to see! We put a camera in a South West Trains cab - and speeded it up.
Here is Waterloo to Wimbledon in 30 seconds.
The boss of South West Trains says rail privatisation has been a success but admits some trains are too overcrowded.
Tim Shoveller, the company's Managing Director, hit back at critics who say handing over the rails to the private sector - 20 years ago - was a disaster.
Mr Shoveller started his career as a guard at Guildford 25 years ago.
He says passenger numbers have doubled to over 600,000 a day and SWT is now by far the busiest commuter railway in Europe. He says there has been record investment.
But he admits trains are overcrowded at busy times and measures are needed to urgently reduce the problem. He spoke exclusively to our Transport Correspondent Mike Pearse
It's been twenty years since the first rail companies, South West Trains and Great Western, were privatised.
They say it's been a major success with passenger numbers doubled and billions spent on new trains and stations.
But rail unions are calling for the companies to be put back into the public sector.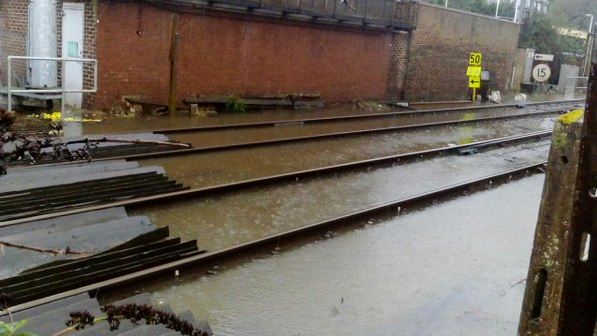 Trains running between Brockenhurst and Bournemouth are expected to be subject to delays until at least 11am today according to South West Trains.
The line was closed last night due to flooding causing major disruption for passengers. Although the line has been reopened trains are subject to speed restrictions.
Trains between Brockenhurst and Bournemouth are being delayed by up to 30 minutes
Electric trains are unable to run from Southampton to Bournemouth, buses are replacing these trains
South West Trains passengers travelling to intermediate stations from Southampton should travel via Bournemouth. Passengers travelling to Bournemouth from intermediate stations should travel via Southampton
Some services may be cancelled due to trains not been in the correct place at the end of service last night
#IncidentSWT the line is open to diesel trains, but they are limited to 5mph in places and delays are expected.
South West Trains has apologised for the disruption and suggested that their passengers may use CrossCountry between Southampton and Bournemouth.
The hashtag on social media for the incident is #Brockenhurst.
The routes affected are:
CrossCountry between Manchester Piccadilly / Birmingham New Street and Bournemouth.
South West Trains between London Waterloo and Weymouth and between Brockenhurst and Lymington Pier
Load more updates