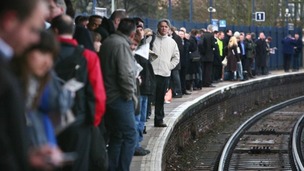 Hundreds of thousands of rail passengers using South West Trains face massive disruption over the Christmas and New Year holidays.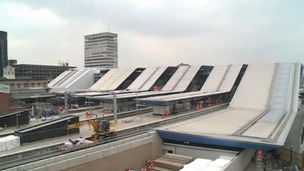 An army of workers will move in to work on Reading's rails - 6, 000 hotel rooms have been booked over the week to accommodate them.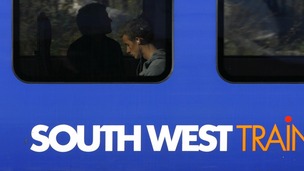 The cold weather meant more misery for rail travellers today with serious disruption on a number of key commuter routes.
Live updates
South West train disruption
London
UPDATE - Alton and Camberley line - Developments overnight mean the service on this route will be altered from that previously published.
UPDATE: Buses replace trains Alton to Farnborough and Guildford to Ascot via Aldershot. Mobile link with details: http://t.co/Plffrffe4p
South West Trains to cut crowds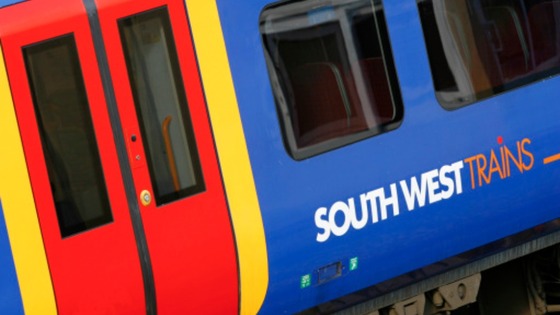 South West Trains has announced its plans to stop overcrowding on train services across our region.
More train carriages, longer platforms and opening the old Eurostar Terminal are all part of the plans to increase capacity.
South West Trains are looking to increase capacity for almost 10,000 extra peak-time passengers on routes in and out of London Waterloo by 2019.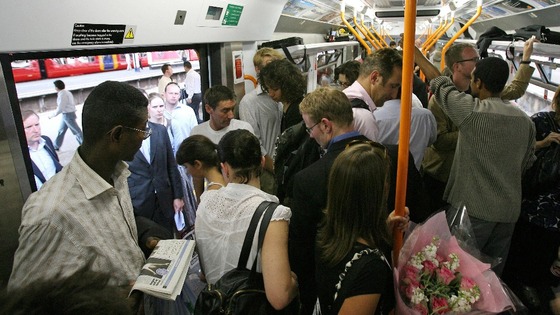 Transport Secretary Patrick McLoughlin said: "Britain needs a strong economy if it wants to compete globally and effective transport links are absolutely key to that. This is why the Government has embarked on one of the biggest programmes of rail modernisation ever"
Advertisement
Rail scheme to improve services
The scheme between South West Trains and Network Rail looks to reduce delays and help improve rail services.Mike Pearse has given us exclusive access to speak to staff and passengers.
Rail scheme to improve services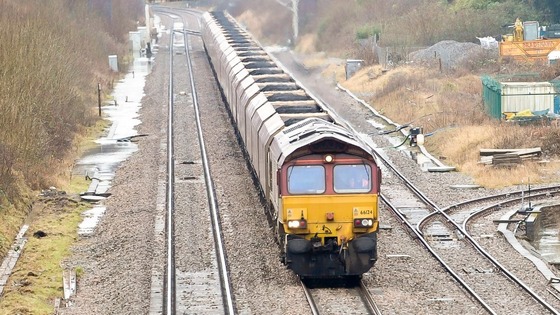 South West Trains and Network Rail have joined together as part of a major scheme to improve services on train networks.
They are the first company where the train operator and Network Rail have formed a joint operation to run the network as a single company.
Scheme could reduce rail delays
For rail passengers delays top the list of passenger complaints but now a new scheme could help reduce the chaos they cause.
A new alliance between South West Trains and Network Rail is paying for extra transport police officers to drive emergency engineers to the scene of incidents with blue lights flashing.
The aim is if the engineers get there faster delays and frustration for passengers will be cut.
Our Transport Correspondent Mike Pearse was given exclusive access to join the new squads on patrol.
Travel alert: Delays on trains
There is disruption on South West Trains between Haslemere and Portsmouth Harbour due to a person being spotted on the rails at Fratton.
All lines are now open, but there are delays of up to 60 minutes and cancellations can still be expected through the area. Services on First Great Western and Southern are also affected.
Advertisement
Swanage passenger train restored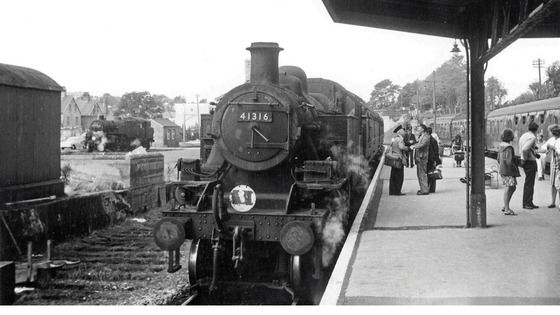 A chartered train from London has used a newly restored platform at Swanage for the first time since 1966.
The train excursion from London to Corfe Castle via Wareham is the first to have a train and crew supplied by South West Trains.
The 'Purbeck Adventurer' route ran via Woking, Basingstoke, Southampton, Bournemouth and Wareham on Saturday June, 29 and was organised by UK Railtours, in Hertfordshire.
The train brought in 370 passengers to boost the Isle of Purbeck economy.
Swanage Railway Company chairman Peter Sills said: "We had a very good reaction from passengers on board the 'Purbeck Adventurer'.
"Passengers really appreciate being able to enjoy a fast run from London to Corfe Castle and Swanage which enabled them a seaside special from the Capital to the coast."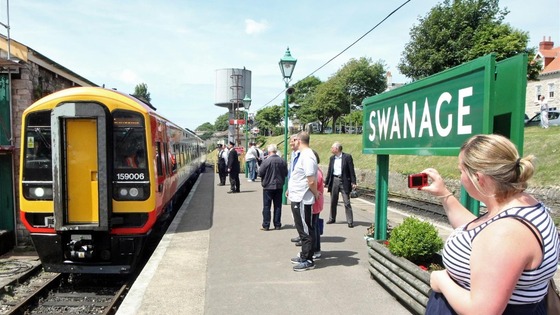 100 more carriages for trains
South West Trains' announcement it's to spend £40 million upgrading its fleet of trains could be a major boost for jobs, says our Transport Correspondant Mike Pearse.
The 455's that run on routes to London will have new motors and electrics fitted to make them more reliable.
Mike said: "The carriages already break down less than any others in the country. They will also have a new system fitted that allows them to use less electricity."
The move will benefit commuters across Weymouth, Bournemouth, Southampton, Portsmouth and Reading.
The work will be carried out at Eastleigh over the next three years and will be paid for by SWT and the Government.
100 more carriages for trains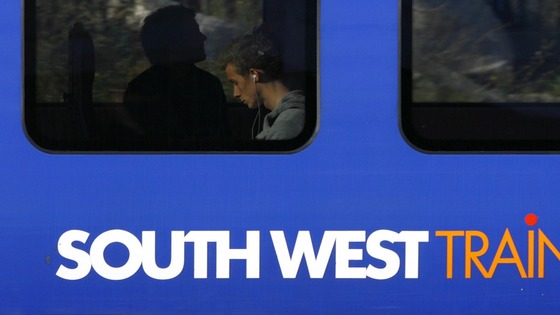 Rail passengers in our region are to benefit from £40million of investment.
South West Trains is to upgrade its fleet aiming to offer greater reliability on services from London Waterloo to Reading. Over the next 20 months, one hundred more carriages will be introduced.
Christian Roth, engineering director, said: "Our Class 455 trains are already by far the most reliable fleet in the country, however we are not complacent and we want to make sure these excellent results are sustained and improved even further.
"The new traction motors will help us to improve the reliability of these trains for our passengers at the same time as delivering environmental benefits through the reduced electricity supply."
Rail lines closed for upgrade
As thousands head off for the Easter weekend, commuters who travel through Reading are being warned of disruption as the station is closed due to £900m upgrade.
There are no direct services from Swindon, Oxford and Newbury to London. Trains from Bournemouth and Southampton to the north will also be affected. Here's our Transport Correspondent Mike Pearse.
Load more updates
Back to top