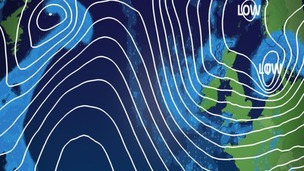 Strongest winds between 3 am and 10 am. Heavy rain expected to cause localised flooding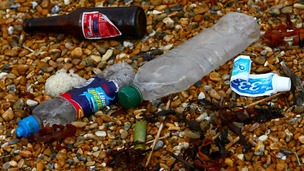 Increasing amounts of litter from sweet wrappers to cigarette butts are being found on UK beaches according to a new survey.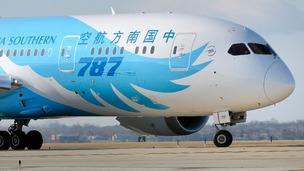 Boeing, the company behind the grounded fleet of 787 Dreamliner planes, is facing millions of pounds of compensation claims.
Live updates
Schools 'failing gifted pupils'
Four in ten schools are failing to ensure their most able pupils make the progress they should, according to a recent report. As a result, Ofsted is cracking down on those that allow their bright pupils to "coast" and fail to achieve as they should.
It is a move that is being welcomed by parents as long overdue, many say if your child is gifted the situation is dire, and the system fails them completely. Our social affairs correspondent Christine Alsford has been speaking to families about their experiences.
MPs quiz payday loan firms
A woman who went without food so that she could claw back money to pay off a high interest loan has welcomed a move by MPs to grill leading figures from the payday loans industry. This report by Tom Savvides includes interviews with Steve Doran, MP Tracey Crouch and Niall Wass from Wonga.
Advertisement
MPs quiz payday loan firms
Lots of you have been getting in touch about your experience of payday loan companies. Here's what some of you had to say:
Why borrow in the first place, if you have to pay it back with in a matter of time? Why the hell don't you just save up in the first place - or just go with out!
– Pam Swain, Facebook
Desperate times = desperate measures, some people are scared and makes them vulnerable.
– Cherie Fay, Facebook
Seriously, don't blame the company. You should know what your signing up to! If you can't afford to pay it back, why take out the loan in the first place.
– Alan Arnold, Facebook

You can have your say on our Facebook page. Don't forget to tell us where you're from when you comment.
MPs quiz payday loan firms
National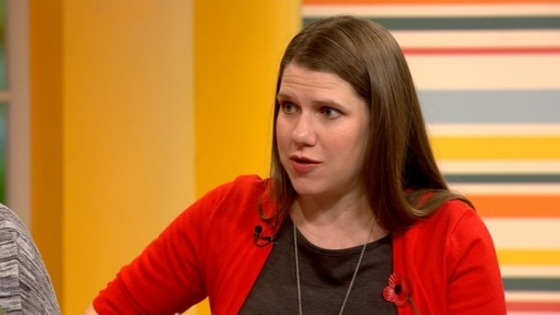 Consumer Minister Jo Swinson has said a "huge amount" had already been done by the Government to tackle concerns over payday lending.
She told Daybreak: ""We are already taking enforcement action which has seen 25 payday lending firms leave the market in their entirety".
"While ... some customers manage OK with this type of lending when it is for an unbudgeted emergency, when it is actually a sign of deeper financial problems, if you can't afford to make ends meet at the end of the month, then actually what people need is not a loan, it is some debt advice."
MPs quiz payday loan firms
National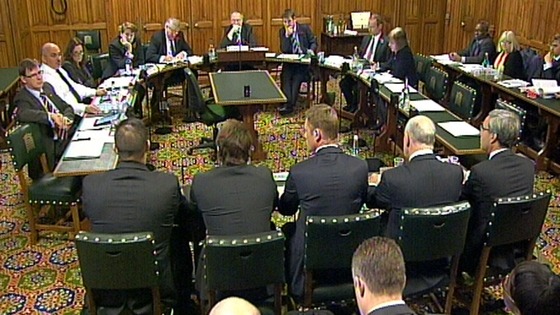 Payday loan lender representatives are appearing in front of the Business, Innovation and Skills Committee to answer questions on regulation.
Evidence is being heard from Henry Raine, head of regulatory and public affairs, Wonga, Adam Freeman, chief executive of Mr Lender, QuickQuid, Greg Stevens from the Consumer Credit Trade Association and Graham Dunn from the Consumer Finance Association.
MPs quiz payday loan firms
National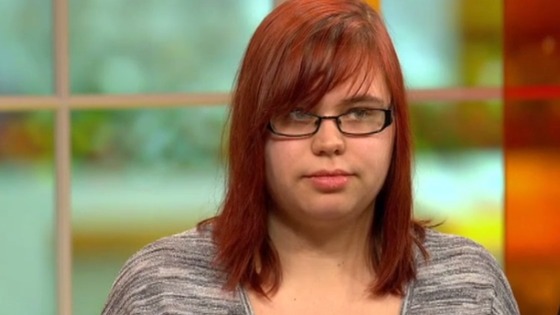 Payday loan companies should be quizzed on their "hounding" of customers who are struggling to pay back the money they borrowed, a self-confessed "victim" of the quick-fix lenders told Daybreak.
Heather Sherry, 20, started taking out payday loans to make ends meet but got into trouble when the high interest rates were added onto what she had borrowed.
She wanted MPs to question payday loans companies on the aggressive tactics they used to secure repayment:
"The main thing is the hounding, because when I couldn't pay it back you then get hounded to pay it back.
"The adverts make them seem much better than what they are. They make them seem, 'wow, it's a really good thing,' and they stick in your mind.
Advertisement
MPs quiz payday loan firms
National
Representatives from the three of the biggest payday lending firms will appear before the Business, Innovation and Skills Select Committee today, along with opponents to the short-term lending sector.
Payday lenders:
Wonga
QuickQuid
Mr Lender
Consumer organisations:
Richard Lloyd, executive director of Which?
Gillian Guy, chief executive of Citizens Advice Bureau
MPs quiz payday loan firms
National
Richard Lloyd, the executive director of Which?, has told BBC Radio 5 Live Wonga has been in a "complete shambles, a mess of a credit sector" and "needs sorting out".
He will be among those giving evidence at today's select committee.
We need to see a much more urgent approach to getting the cost - in particular fees and charges that payday lenders hit people with - under control, capped, much tougher rules, much sooner about the way they advertise and the way they deal with people who are applying for their loans.

...They're advertising payday loans as a lifestyle choice.... a lot of costs of a payday loan are hidden away in the terms and conditions ... the way they get people into trouble is hitting people with fees and charges that aren't necessarily there in the advertising.
– Richard Lloyd, Which?

Read: Archbishop of Canterbury 'should try Wonga', boss urges
MPs quiz payday loan firms
National
MPs quiz payday loan firms
National
Speaking at the launch of a documentary film about Wonga customers, the firm's chief operating officer defended the service against critics he described as "prejudiced".
"What we're trying to do here is ask people to look at our customers," Niall Wass told ITV News Business Editor Laura Kuenssberg.
"We've done a snapshot of a million active customers, 90% of whom would recommend us to friends and family."
He said Wonga's critics too often "jump to conclusions without looking at the facts."
Load more updates
Back to top