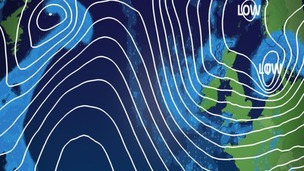 Strongest winds between 3 am and 10 am. Heavy rain expected to cause localised flooding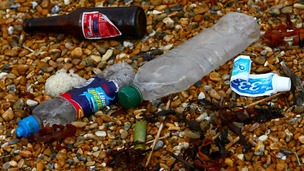 Increasing amounts of litter from sweet wrappers to cigarette butts are being found on UK beaches according to a new survey.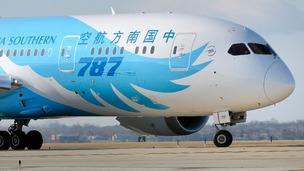 Boeing, the company behind the grounded fleet of 787 Dreamliner planes, is facing millions of pounds of compensation claims.
Live updates
MPs quiz payday loan firms
National
Wonga chief operating officer Niall Wass has urged the Archbishop of Canterbury, a critic of the firm, to try out the payday lender.
"What I'm asking him and others to do - go use the service. See if you think it's fair and transparent," he told ITV News Business Editor Laura Kuenssberg.
"Take out £10 for 30 days. Pay it back after a week - which you can't do in many other places. Look at the price, tell me if that's fair and transparent.
"And then judge us by our customers. Our customers are regular people."
Worst storm for years tonight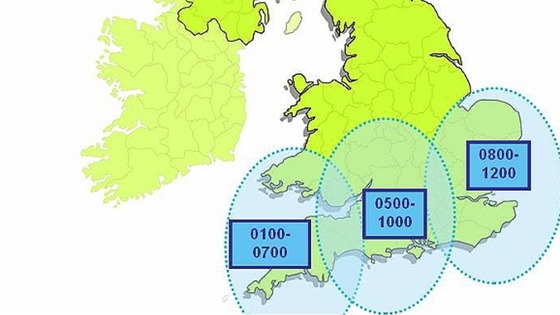 Advertisement
Worst storm for years tonight
DFDS say there is disruption on DFDS Seaways between Dover and Dunkirk due to poor weather. Services are currently operating with a delay of up to 1 hour to the advertised. And
P and O Ferries between Dover and Calais also have hour long delays.
Worst storm for years tonight
The Highways Agency says the Queen Elizabeth II bridge, which forms part of the M25 from Essex to Kent, is expected to close in the early hours of tomorrow morning due to the high winds. However, the tunnels are expected to remain open, to allow traffic to still get across the Thames.
Wind speed in the area is predicted to reach the level at which the bridge has to be closed for safety some time between midnight and 3am, but the Highways Agency will be monitoring wind speeds closely and will reopen it as soon as it is safe. But they advise Monday's rush hour could be affected
Worst storm for years tonight
Solent Coastguard are searching for a missing boy who was last seen in the surf at West Beach, Newhaven approximately 10 metres offshore.
Coastguard Rescue Teams from Newhaven and Birling Gap are searching the area. A Coastguard Rescue helicopter is also searching for the boy.
The search conditions on scene are very difficult for the rescue teams involved, with rough seas and poor visibility.
This weekend we have been expecting hurricane-force winds and we are urging people to take extra care.The search conditions on scene are very difficult for the rescue teams involved, with rough seas and poor visibility. "
– Solent Coastguard Watch Manager, Steve Mann
Worst storm for years tonight
Flights to and from Gatwick Airport may be delayed or cancelled tomorrow due to the storms.Passengers are being advised to contact their airline.
There will also be no train services to or from Gatwick Airport before 09:00.
Advertisement
Worst storm for years tonight
We're ready for you. That's the message from the emergency services as the region waits with baited breath to see what havoc Storm St Jude wreaks as it hits the south east. The MET Office has issued an Amber Alert for high winds, warning that we need to be prepared for major disruption.
Already, the Sheppey Crossing has been shut and Southeastern has cancelled all its trains for Monday morning. Andrea Thomas has been finding out what other precautions are in place.
She spoke to Mark Douch from the Environment Agency, Emma Davies, who owns 13 fragile Victorian glasshouses, Toby Howe from Kent County Council and Helen Chivers from the MET Office.
Worst storm for years tonight
South West trains is advising passengers not to travel on Monday morning.
The company has said it will be operating a significantly reduced timetable on Monday, with the majority of services not expected to run until at least 0800. Across the network, trains will run at a maximum of 50mph.
There will be no service between Ascot and Ash Vale, Salisbury and Bristol, Virginia Water and Weybridge
A very limited service will operate on the following routes:
Aldershot to Guildford
Chessington Branch
Hampton Court Branch
Shepperton Branch
Worst storm for years tonight
Local authorities across East Sussex have taken the decision to cancel all refuse collection tomorrow because of the predicted storm. This will affect Hastings, Lewes, Wealden, Eastbourne and Rother. The authorities are predicting many of the roads to be impassable with fallen trees and debris.
Bin collections will take place later in the week but no decision has been made yet as to when.
Worst storm for years tonight
The A249 Sheppey Crossing on the Isle of Sheppey in Kent has been closed due to strong winds . The bridge is now closed and diversions are in place.
Load more updates
Back to top