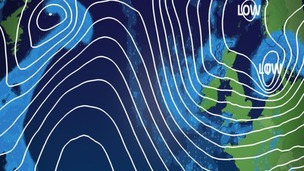 Strongest winds between 3 am and 10 am. Heavy rain expected to cause localised flooding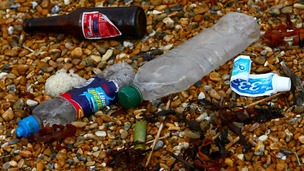 Increasing amounts of litter from sweet wrappers to cigarette butts are being found on UK beaches according to a new survey.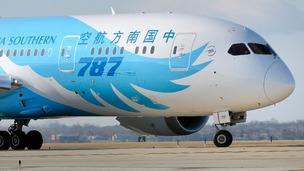 Boeing, the company behind the grounded fleet of 787 Dreamliner planes, is facing millions of pounds of compensation claims.
Live updates
Worst storm for years tonight
Southern Railway has cancelled all its early morning trains tomorrow morning because of the predicted storm.
The company says it expects there to be trees and other debris on the railway lines and will not be running any services until Network Rail has assessed the damage and confirmed the lines are safe. Passengers are advised to watch Southern's website for up to date information.
Worst storm for years tonight
Hinton Ampner will be closing at 3pm today, 27 October due to the strong winds, we will remain closed until 1pm tomorrow when we will...
RT @claydonhouse: Severe weather's forecast! Claydon will not open until 1pm tomorrow so we can check its safe for visitors, call us...
Advertisement
Worst storm for years tonight
National
Brighton Pier in East Sussex has been hit by a flurry of crashing waves as England and Wales prepare for what forecasters warn may be the worst storm in years.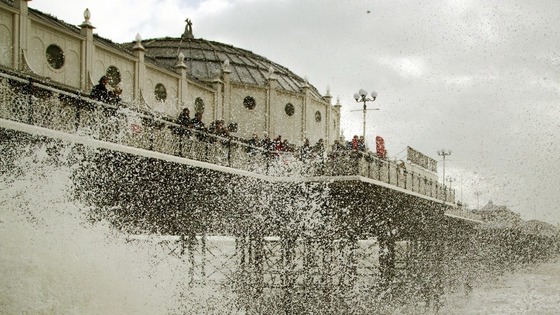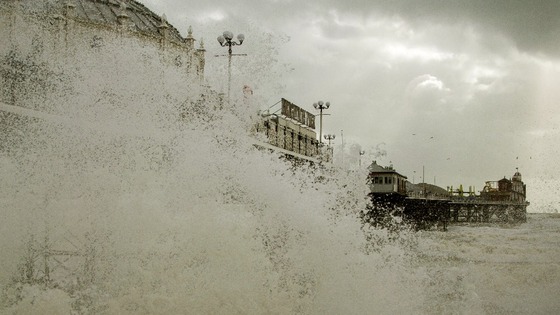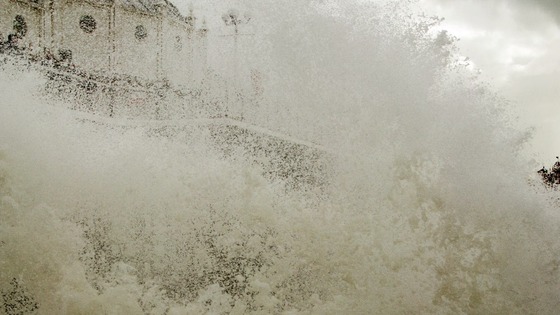 Worst storm for years tonight
Rail services are disrupted on South West Trains between Hampton and Sunbury due to a tree falling on the line. It is not known when services will be back to normal.
Worst storm for years tonight
Love it or hate it, you can't escape people talking about the weather - and the question that keeps cropping up is will be 1987 all over again or a storm in a teacup?
Last year was the 25th anniversary of one of the country's worst storms in living memory.
We marked the date with a special anniversary report by Andy Dickenson, which you can watch again above.
Worst storm for years tonight
Services have been suspended on Hovertravel between Ryde and Southsea due to adverse weather conditions .
Advertisement
Worst storm for years tonight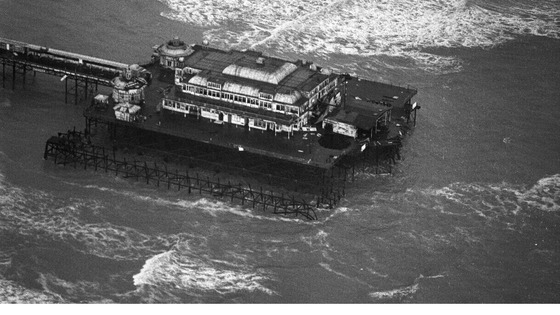 The worst storm for a generation is being predicted to hit the South of England tonight and tomorrow morning. The Met Office is forecasting winds of up to 80 mph to hit coastal areas potentially leading to widespread damage.
This aeriel photograph was taken in October 1987 after the last Great Storm and shows the damage done then to the West Pier at Brighton.
Worst storm for years tonight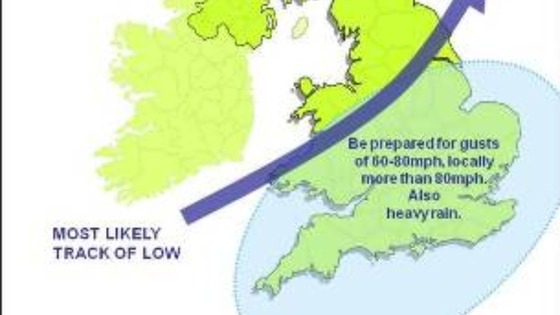 The Met Office is warning of the risk of a significant storm bringing exceptionally strong winds on Sunday night and Monday morning.
The current forecast is for a low pressure to rapidly deepen just to the south west of the UK on Sunday, before moving across the country.
This is expected to bring gusts of 60-80 mph across the southern half of the UK, with gusts of 80 mph possible in places - especially on exposed coasts. The Chief Forecaster at the Met Office told people this was a developing situation and to be prepared to change their plans if necessary.
Worst storm for years tonight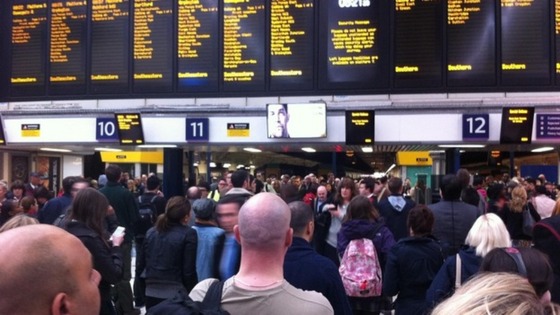 Several train companies are warning of delays and cancellations if the huge storm forecast to hit London and the South East is as severe as expected.
Falling trees, flooding and damage to buildings and equipment all risk disruption to services on Monday.
South West Trains are sending engineers to hot spots to protect equipment and buildings and extra staff are being deployed to help in key locations.
The company say the lines between Weymouth and Basingstoke via Southampton and Portsmouth and Guildford are most at risk.
Southeastern Trains say they'll have teams in place across the network to clear fallen trees and repair damaged equipment to keep services moving.
First Capital Connect warn that revised timetables and short notice changes are possible.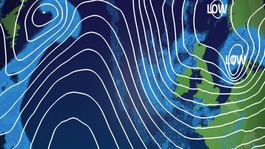 Strongest winds between 3 am and 10 am. Heavy rain expected to cause localised flooding
Read the full story
Load more updates
Back to top