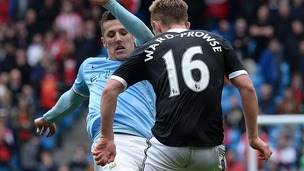 A disappointing afternoon for Southampton in their Premier League clash with Manchester City.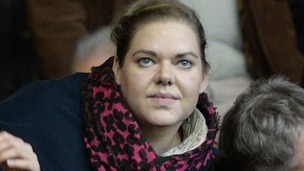 Establishing a new set of Southampton directors is Katharina Liebherr's top priority, the Saints owner confirmed in a statement.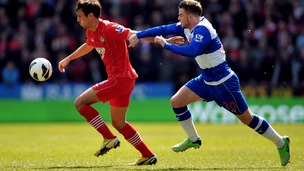 Nigel Adkins' new side Reading FC played host to his former team Southampton FC at the Madejski Stadium. The Saints beat the Royals 2 - 0.
Live updates
Saints chairman resigns, but the manager stays put
Doubts are now surrounding whether Mauricio Pochettino, Southampton's football manager, will remain at the club.
It's after Nicola Cortese resigned from his post as Chief Executive yesterday.
Katharina Liebherr has now taken on the role of non-executive chairman, with the search having begun for a new chief executive.
There are speculations that Cortese actually tendered his resignation in the autumn, with talks about the 45-year-old Italian considering his position back in May.
At that time, Pochettino warned he would leave Southampton if Cortese chose to do so.
In May, he said, "I would not understand staying in this role if Nicola was not here."
Saints chairman resigns, but the manager stays put
With great regret we have accepted the resignation of Mr Cortese. He has done a wonderful job at the club and we very much wanted him to stay. A search has now begun for a successor. In the meantime, it is business as usual and we will ensure that the manager, the team and all the staff at the club have all the help and support they need."
– Katharina Liebherr, Non-Executive Chairman
Advertisement
Saints chairman resigns, but the manager stays put
Southampton FC have confirmed the resignation of Executive Chairman Nicola Cortese, in a statement on the club's Twitter feed.
Owner Katharina Liebherr has taken on the role of non-executive chairman.
A statement on the club website says a search has begun for a Chief Executive Officer who will take over Mr Cortese's executive duties.
Saints chairman resigns, but the manager stays put
It is being reported that Southampton Football Club's executive chairman Nicola Cortese is considering leaving the club. The Italian has been at the helm since 2009.
However, it is believed that he is contemplating a move because of divisions between him and Katharina Liebherr, who became the club's owner after her father Markus Liebherr died in 2010.
The Press Association Sport news wires have said that reports that Cortese submitted his resignation in writing are understood to be incorrect.
Southampton FC have not yet made any official comment on the matter.
Saints chairman resigns, but the manager stays put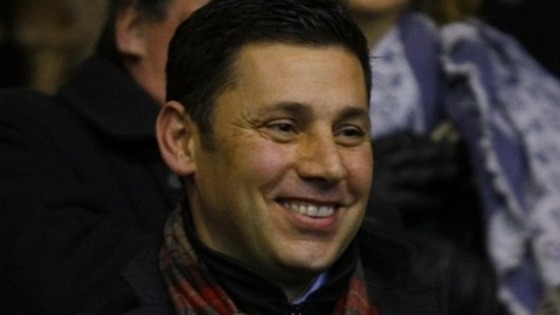 There is speculation this afternoon about the future of Southampton chairman Nicola Cortese.
Reports suggest he is considering his role at the club.
The 45-year-old has been a key figure at Saints since taking over the day-to-day running in 2009.
There is currently no comment from the club.
Southampton 4 - 3 Burnley
And you can see the goals by clicking here
Advertisement
Southampton 4 - 3 Burnley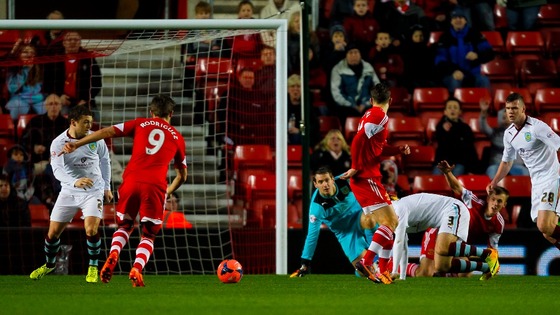 A 3-0 home defeat to Chelsea, an ugly spat with the Premier League over referee Clattenburg and a three-match ban for club-record signing Dani Osvaldo mean it has hardly been a happy new year to date for Saints fans.
However, the majority of those that braved the wet and windy conditions left St Mary's with a smile on their face after Mauricio Pochettino's side secured a thrilling 4-3 win against Sky Bet Championship promotion hopefuls Burnley.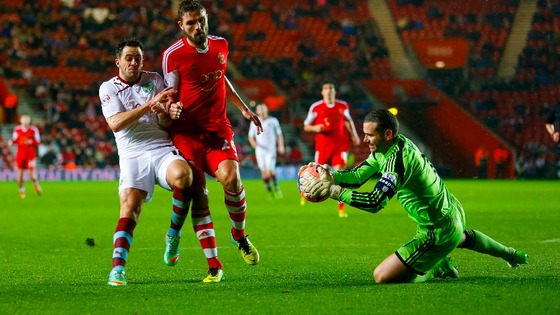 Saints, winners in 1976 and finalists 11 years ago, recovered from an uneasy start to go ahead in style midway through the first half, with Nathaniel Clyne smashing home an exceptional volley from the edge of the box.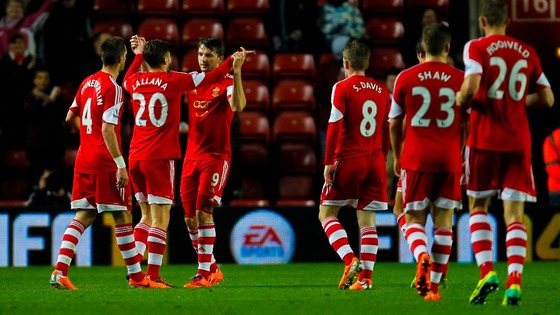 Rickie Lambert followed that up with a fine strike of his own six minutes later, only for two Southampton fans to put Burnley level at the start of the second half.
Sam Vokes and Danny Ings both spent time with the club as schoolboys and showed them just what they were missing, with a header from the former followed by the latter's low strike from an acute angle.
However, Burnley-born Rodriguez - given a warm reception by both sets of fans after replacing Lambert - put Saints back ahead, choosing not to celebrate in respect to the club he left in 2012.
There was no holding back when fellow substitute Lallana put the off-field issues behind him to net from distance - a strike that meant Kevin Long's late strike was merely a consolation.
Southampton footballer fined £40,000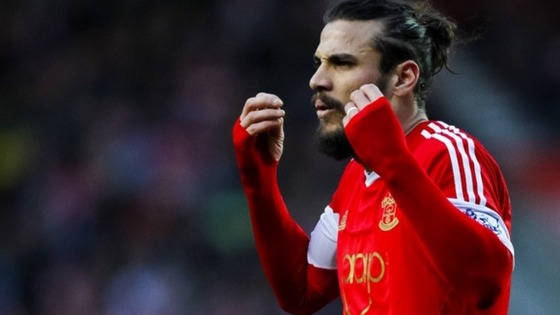 Southampton striker Dani Osvaldo has been fined £40,000 and suspended for three games for his part in a touchline fracas at Newcastle on Saturday 14th December, the Football Association has announced.
Sunday football in the South
Southampton manager Mauricio Pochettino believes officials have treated his side unfairly this season due to their young, friendly image.
Three of those players are teenagers from the club's famed academy - an admirable philosophy but one manager Pochettino feels is costing his side.
The former Argentina international was irked by referee Mark Clattenburg's failure to award his side two penalties at Goodison Park and believes those decisions are just the tip of the iceberg.
I was angry about some of the refereeing decisions. There was not one, but actually two clear penalties not given to us. We have been suffering all season long. Many injustices have gone against us. It is easier to referee a Southampton side that are all young, friendly players. It is very easy to have decisions not go for us. It is a lot easier to have decisions to go against us. We just want Southampton to be refereed with the same rigour as all otherclubs are judged.We want the same treatment as all other clubs. Nothing better, nothing worse - just the same."
– Mauricio Pochettino, Southampton FC manager
Sunday football in the South
Blackpool 0 - 1 Brighton
Bournemouth 1 - 1 Ipswich
Bradford 1 - 1 Swindon
Crawley Town 1 - 0 Notts County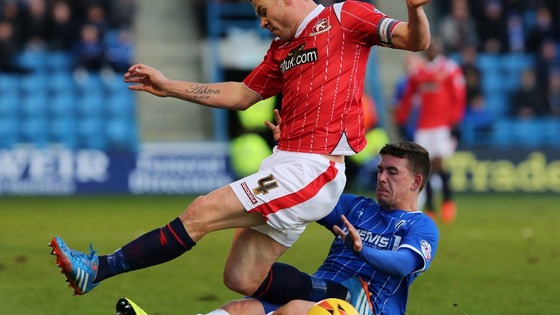 Everton 2 - 1 Southampton
Gillingham 2 - 2 Walsall
Middlesborough 3- 0 Reading
Oxford 0 - 2 Scunthorpe
Portsmouth 0 - 0 Northampton
Load more updates
Back to top