Footballer Dusan Tadic scored the third goal in Southampton Football Club's 3-0 win against Norwich City in the Premier League today at St Mary's Stadium in Southampton.
Southampton Football Club have netted their first Premier League win of the new season. The Saints beat Norwich 3 - 0 at St Mary's Stadium.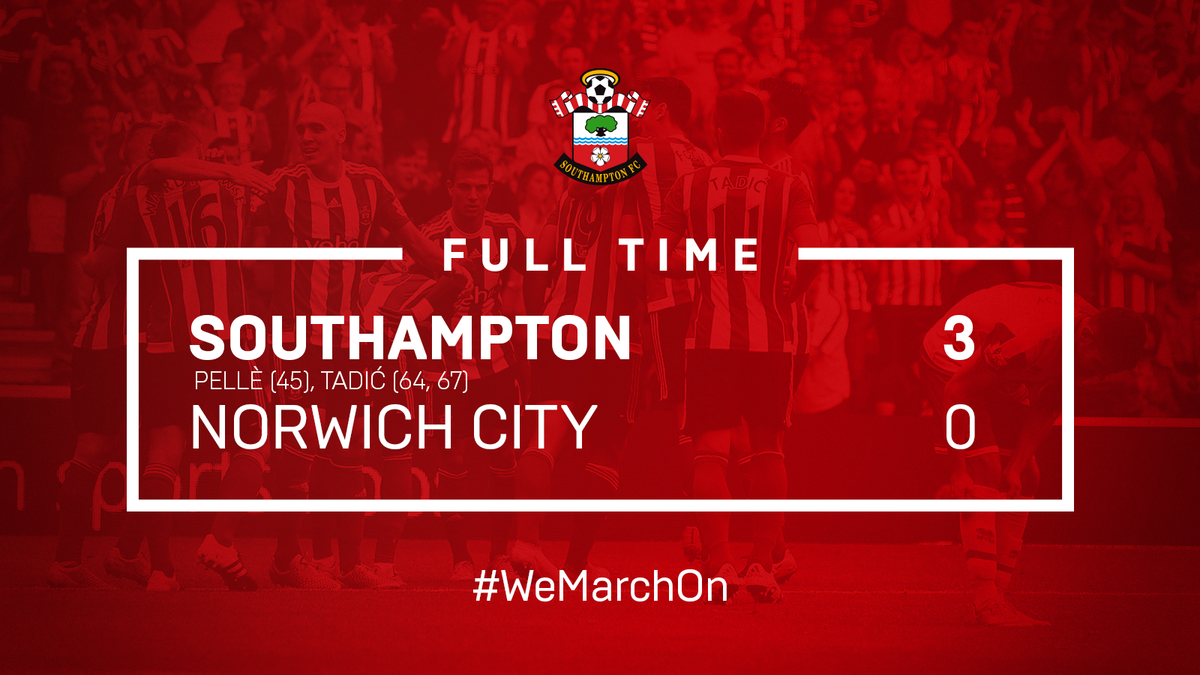 Advertisement
For most clubs the new season begins this weekend. But Southampton are already underway because they're playing in European competition. This evening they're in Holland. They take a three-nil lead into the second leg of their Europa League tie against Vitesse Arnhem. From Arnhem, Andrew Pate has sent this report.
The people of Portsmouth are being asked for their views about what the city's iconic Spinnaker Tower should look like after plans to paint it in the red and white colours of arch rivals Southampton were dropped.
It follows an online petition, signed by almost ten thousand people.
Council leader Donna Jones announced a review of the plan which, in her words, will better reflect the city's own football team, the Royal Navy and local heritage. Emma Wilkinson reports:
Council asks public for ideas after bad reaction to plans to repaint Portsmouth's Spinnaker Tower red & white in £3.5m sponsorship deal.
Read the full story ›
A petition against repainting Portsmouth's Spinnaker Tower red and white as part of a sponsorship deal now has more than five-thousand signatures.
The petition was started by a Pompey football fan who's unhappy that the tower will be painted in the colours of rival club Southampton. The council says the deal with Emirates will raise more than three and a half million pounds.
Advertisement
Spinnaker Tower is to be painted red and white and will be known as the Emirates Spinnaker Tower, as part of a sponsorship deal.
Read the full story ›
Fans of Portsmouth Football Club will be pig sick after it was announced that the city's Spinnaker Tower is being turned red and white - the colour of arch rivals Southampton!
It's one of the most recognisable landmarks in the South and will be now be sponsored by Emirates.
At a press conference a short time ago it was revealed that the colour change was part of the rebrand.
They handed over naming rights to the airline company from Dubai this morning.
The rebranding of the tower is set to be in place by July.
But it's likley to get a frosty reception from Portsmouth fans, whose team plays in blue and white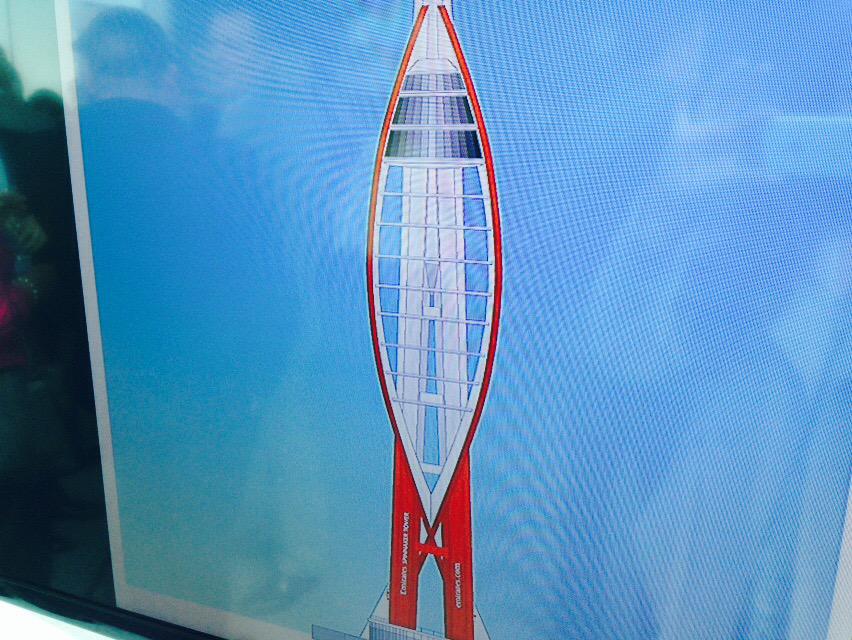 Southampton Football Club will go through to the Europa League in the third qualifying round after Arsenal beat Aston Villa in today's FA Cup final.
Former Southampton FC footballer Francis Benali has opened a new accommodation facility for families of children in hospital.
The new Ronald McDonald House Southampton is a "home away from home" for families who need to stay near their children while they are being treated at Southampton Children's Hospital and nearby Princess Anne Hospital.
Benali was joined by Fiona Dalton, chief executive of University Hospital Southampton NHS Foundation Trust, and Dr Simon Fradd, trustee of Ronald McDonald House Charities, for a ceremony to mark the opening of the house, which has 53 en-suite bedrooms as well as communal kitchens, lounges and playrooms.
The full-back said: "It's an honour and a privilege to be here to open such an incredible facility. I want to do alI I can to encourage people to support the house and spread the word about how much it helps families in their time of need."
During the opening ceremony, guests heard from Sandra Brown, a mother from Jersey, who is among the first to stay at the Ronald McDonald House while her son Jack, 15, is being treated for bleeding on the brain.
She said: "The Ronald McDonald House has brought normality back into our life. It's been a godsend. I have been able to stay near Jack while he is being treated in hospital and not worry about the expense of travel to and from Jersey or paying for accommodation. It will always have a special place in my heart".
There are 14 Ronald McDonald Houses in the UK that in 2014 provided a place to more than 6,000 families who had children in hospital.
Load more updates