A production surrounding the highs and lows of being a Saints fan will be unveiled in a specially built theatre in the city centre this month.
'The Saints' will include acting debuts from the ex-Saints players in pre-recorded film segments.
It will premiere at Nuffield Playing Field, a specially built pop-up theatre which combines outdoor stadium with Jacobean theatre
As part of the play, two of Southampton FC's most famous ex-players will have cameo roles in the new production.
Matt Le Tissier and Francis Benali are fondly remembered by fans and played from the mid-1980s until the early 2000s.
The production explores the unequivocally theatrical experience of attending a football match, from the sense of spectacle and occasion to the intimacy and power of crowd behaviour and the sense of belonging and community this creates.
Nuffield is running a crowdfunding campaign alongside The Saints, called 'Be a Saint' - where audience members can donate amounts from £5 to £500 and will receive rewards including having a drink with Matt Le Tissier and Francis Benali as well as football and theatre memorabilia.
Southampton chairman Ralph Krueger has declared that neither Jay Rodriguez nor Morgan Schneiderlin will be sold this summer.
With former manager Mauricio Pochettino believed to be interested in taking the duo to join him at Tottenham, Saints fans would have been worried that the outgoings at St Mary's were set to continue.
Adam Lallana, Rickie Lambert and Dejan Lovren have all moved to Liverpool while Luke Shaw has signed for Manchester United and Arsenal have taken Calum Chambers to the Emirates Stadium, with Southampton pocketing almost £100m for the combined deals.
But Krueger has refuted reports that Rodriguez, who is currently sidelined with a serious knee injury, and Schneiderlin will follow them away from Southampton.
"They are part of the core that we have decided to keep at Southampton," he told Sky Sports News.
"Jay Rodriguez and Morgan Schneiderlin are not for sale and they will be a part of our club as we enter the new season.
"In and around Jay Rodriguez and Morgan Schneiderlin and the rest of our core players, we're excited to continue to build forward, but all those stories are false."
Advertisement
A theatre play showcasing the roller-coaster of being a Southampton FC fan will ironically face its own roller-coaster of emotions - after it was been delayed because of a major technical glitch.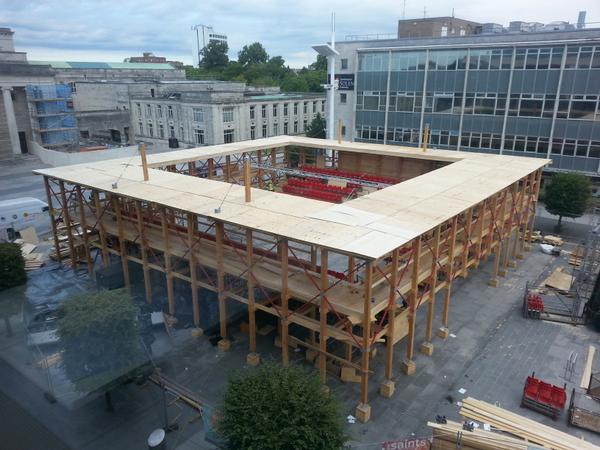 The show was meant to begin its three week run this Friday at the pop-up theatre in Guildhall Square, Southampton.
The venue was part of the city's celebrations to mark its 50th anniversary.
Now, it seems the structure is being put in place as building site staff say the launch will need to be delayed by a day.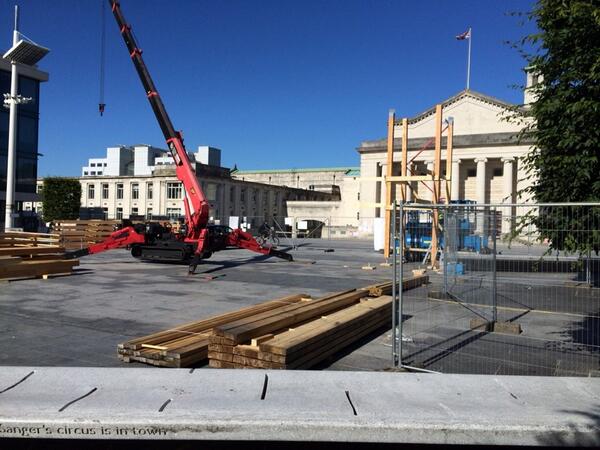 Southampton FC Director has announced that the club remains determined to keep their best young players despite the recent signings from their youth academy.
Calum Chambers has made a £19m move from Southampton to Arsenal Football Club today.
We are naturally disappointed whenever any of our Academy graduates leave the club, and that is very much the case with Calum's departure.

"Calum made it clear to us that he did not see his future at Southampton. As such, it was crucial that we were able to negotiate a substantial fee that also reflects the work our staff have put into Calum's development since he joined the club at the age of eight.

"Our position remains unchanged in that we are determined to keep our best young players at the club, as is evidenced by the decision to award Harrison Reed a new long-term contract last week, adding to the list of committed young professionals like James Ward Prowse, Sam Gallagher, Jack Stephens, Jordan Turnbull, Matt Targett, Sam McQueen and others who have seen plenty of first-team activity recently.

"We have an abundance of talent in the Academy coming through, and everybody at the club is continuing to work hard on bringing in quality new players as we build a team capable of taking us further forward in the coming seasons.

"It is important in the transfer window to remain calm, resilient and above all patient. We have targets, and we are working hard to get them across the line."
– Executive Director Les Reed, Southampton Football Club
I would like to take this opportunity to say thanks to everyone at @southamptonfc for everything they have done & for making this possible.
Southampton player Calum Chambers has announced he is joining Arsenal Football Club as part of a £16m deal.
The Saints player will join the London club in the new year as a right-back or centre-back.
I'm looking forward to joining up with my new team mates today & beginning preparation for the season ahead. Thanks for all your messages.
A Southampton FC player has been signed by Arsenal as part of a £16m deal.
It follows the move of Southampton FC manager and other star players such as Luke Shaw from the club.
19-year-old Calum Chambers has signed for Arsenal Football Club where he will play in a more prominent role.
Advertisement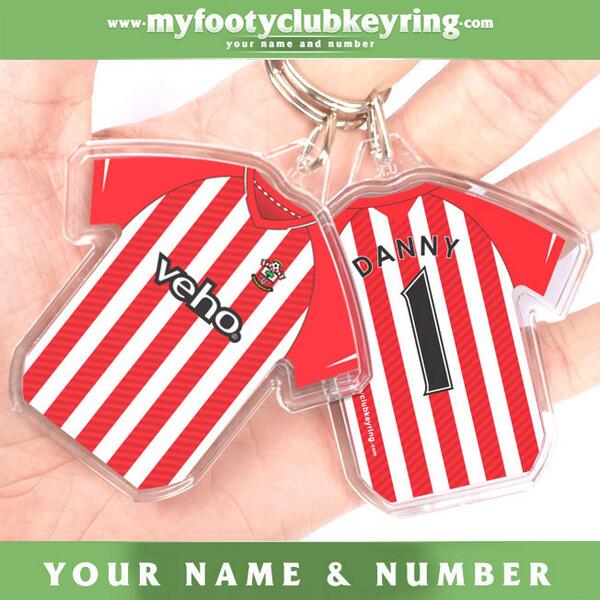 Southampton FC have revealed their new kit for the start of the 2014/15 season, and the stripes are back!
The former Southampton FC player, Adam Lallana, has paid for a full page advertisement in his local paper to thank Saints for all their support when he was at the club. The player completed a £25 million move to Liverpool yesterday.
He thanked fans for all their encouragement during his 14 years at the club.
The fee received for Adam Lallana will allow the club to further develop the first-team squad for the 2014/2015 season. #saintsfc
Load more updates