Virgil van Dijk's first goal in England and Sadio Mane's third in a week helped fire Southampton to a 3-1 win over Swansea.
Advertisement
Footballer Dusan Tadic scored the third goal in Southampton Football Club's 3-0 win against Norwich City in the Premier League today at St Mary's Stadium in Southampton.
Southampton Football Club have netted their first Premier League win of the new season. The Saints beat Norwich 3 - 0 at St Mary's Stadium.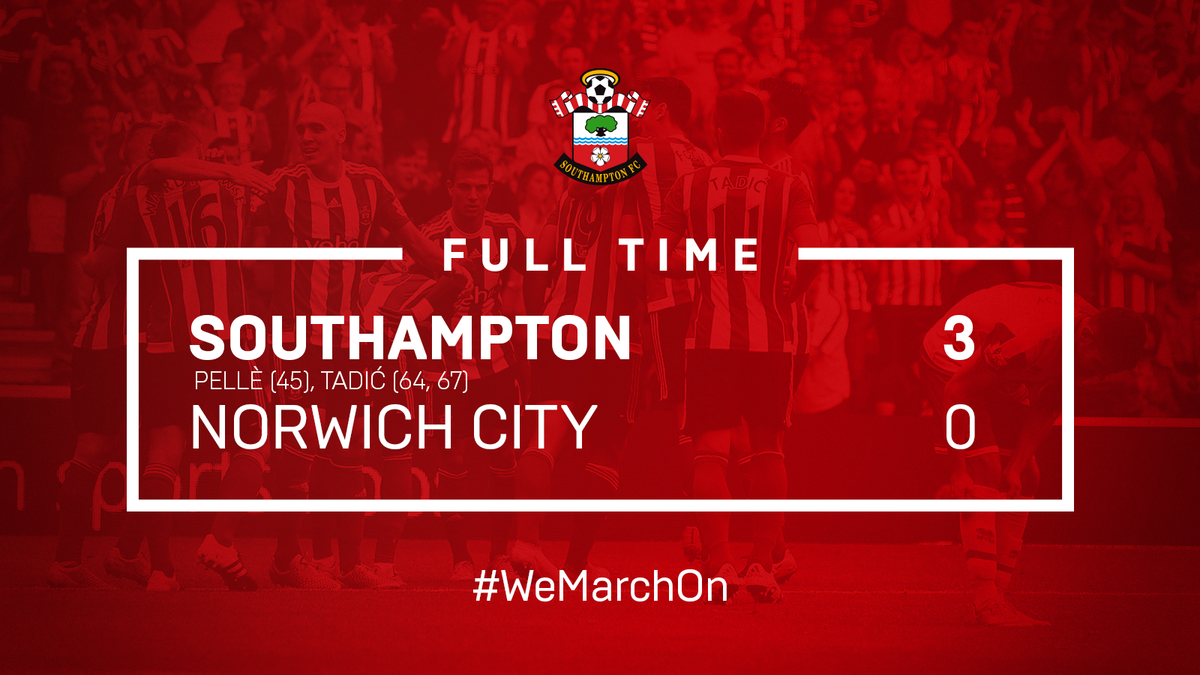 For most clubs the new season begins this weekend. But Southampton are already underway because they're playing in European competition. This evening they're in Holland. They take a three-nil lead into the second leg of their Europa League tie against Vitesse Arnhem. From Arnhem, Andrew Pate has sent this report.
The people of Portsmouth are being asked for their views about what the city's iconic Spinnaker Tower should look like after plans to paint it in the red and white colours of arch rivals Southampton were dropped.
It follows an online petition, signed by almost ten thousand people.
Council leader Donna Jones announced a review of the plan which, in her words, will better reflect the city's own football team, the Royal Navy and local heritage. Emma Wilkinson reports:
Advertisement
Council asks public for ideas after bad reaction to plans to repaint Portsmouth's Spinnaker Tower red & white in £3.5m sponsorship deal.
Read the full story ›
A petition against repainting Portsmouth's Spinnaker Tower red and white as part of a sponsorship deal now has more than five-thousand signatures.
The petition was started by a Pompey football fan who's unhappy that the tower will be painted in the colours of rival club Southampton. The council says the deal with Emirates will raise more than three and a half million pounds.
Spinnaker Tower is to be painted red and white and will be known as the Emirates Spinnaker Tower, as part of a sponsorship deal.
Read the full story ›
Fans of Portsmouth Football Club will be pig sick after it was announced that the city's Spinnaker Tower is being turned red and white - the colour of arch rivals Southampton!
It's one of the most recognisable landmarks in the South and will be now be sponsored by Emirates.
At a press conference a short time ago it was revealed that the colour change was part of the rebrand.
They handed over naming rights to the airline company from Dubai this morning.
The rebranding of the tower is set to be in place by July.
But it's likley to get a frosty reception from Portsmouth fans, whose team plays in blue and white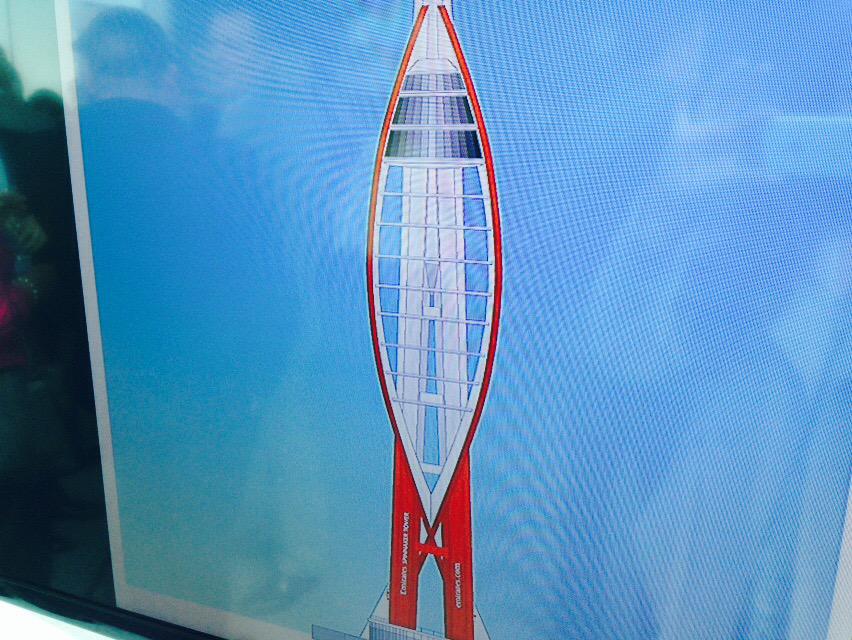 Load more updates