More than £25,000 has been raised towards cancer treatment for Southampton musician Greg Gilbert.
Read the full story ›
Former Saints star Matt Le Tissier is backing the NSPCC's Speak Out, Stay Safe campaign to empower children to seek help.
Read the full story ›
Advertisement
A concert for Greg Gilbert, lead singer of Delays, is taking place in Southampton to raise money for cancer treatment to save his life.
Read the full story ›
Detectives are investigating after a woman was critically injured after falling from a third floor window of a flat in Southampton.
Officers were called to Mede House in Salisbury Street just after 10:45am yesterday. The woman was discovered on the ground.
The woman who is believed to be in her 20s, was taken to Southampton General Hospital where she is in a critical condition.
Police are appealing for anyone who witnessed what happened or who saw a person leaving the block of flats around the time of the incident to contact them.
Protestors came together in Southampton earlier as part of a globally organised Women's March against America's new President, Donald Trump.
It was one of fourteen cities in the UK taking with demonstrations to promote gender issues.
Hampshire Police say an increase in the number of laser pen incidents at Southampton airport are putting planes at risk
Read the full story ›
Advertisement
If becoming a foster carer is one of your New Year's resolutions for 2017 then look no further.
Read the full story ›
Tens of thousands of pounds has been raised in just a few days to help Southampton musician Greg Gilbert, who's been diagnosed with cancer.
Read the full story ›
A social club in Hampshire has been serving the local community for more than sixty years, but today its doors are locked.
Despite having more than a thousand members, the Waterside Sports Club near Fawley ran up debts of more than 160 thousand pounds, and has now gone bust.
The closure has left a charity pantomime without a venue, a football club without any facilities and an important social space empty - just days before Christmas. Richard Slee reports.
The interviewees are: Debbie Dixon, a former employee; Mike Vaughan a former board member; and Katie Thompson from the Waterside Theatre Company.
A woman was lucky to survive after her car plunged into deep water after skidding off the road on the Millbrook flyover in Southampton.
Hampshire Police posted this picture on Twitter this morning, showing the car submerged in water.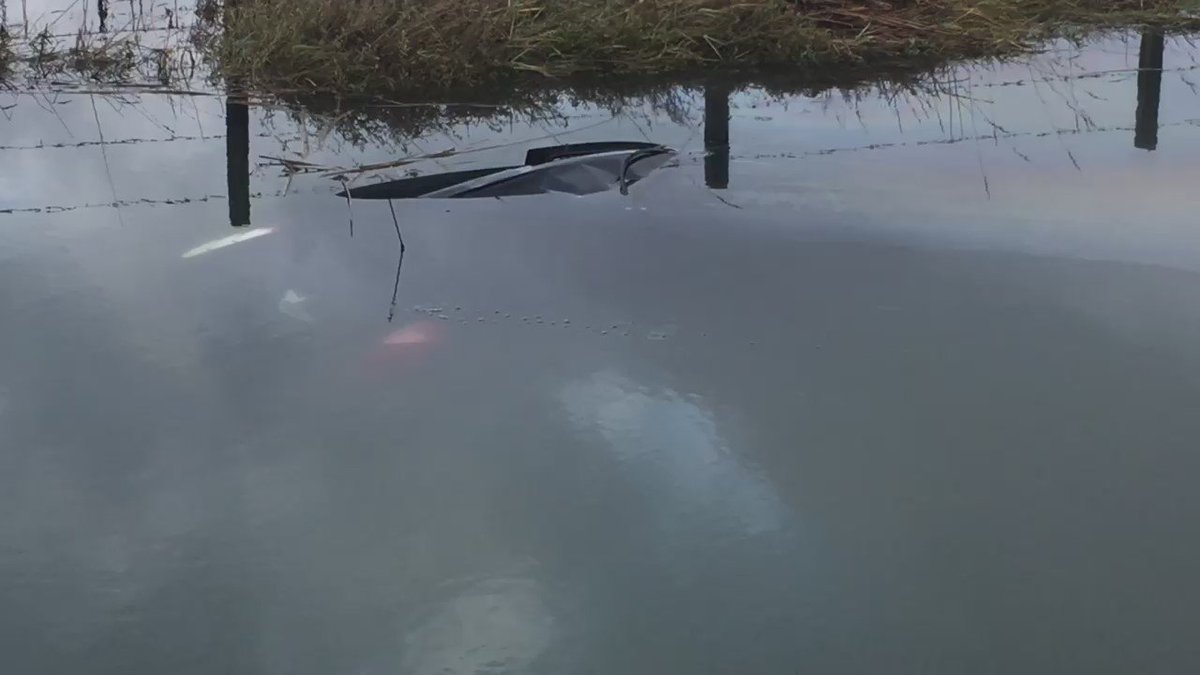 Load more updates