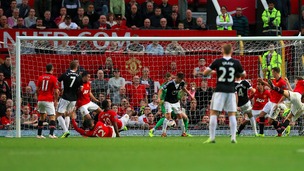 Adam Lallana scored an 88th-minute equaliser to earn Southampton a 1-1 draw at Old Trafford.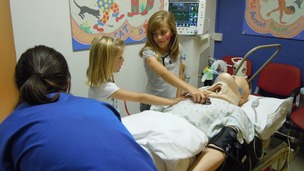 The public will get the chance to go behind the scenes of hit TV programme Trauma: Level One at Southampton's teaching hospital on Saturday.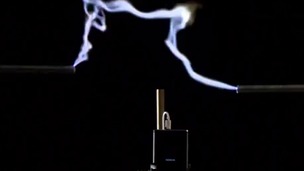 Scientists from Southampton have collaborated with a mobile phone firm to see if they can harness the power of lightning for personal use.
Live updates
Boost for Southampton Airport
Southampton Airport has welcomed a new aircraft to the Blue Islands fleet this morning. The new 66-seat seat ATR-72 500 is a bigger plane meaning more seat capacity for those travelling between Southampton and Guernsey. More than 100,000 seats will be available every year.
Suspicious material found in Bitterne
Police have discovered some material which was thought to be explosive when they searched for a suspect in an outbuilding at Bitterne Triangle in Southampton.
The incident happened around 11.30pm last night. A bomb disposal unit was called in to deal with the material.
A police spokesperson said the incident is isolated and involved no risk to the public.
A 28-year-old Southampton man was arrested on suspicion of making an explosive substance. He remains in custody at Southampton Central police station.
Advertisement
Man charged after wounding
A Southampton man has been charged with attempted murder.
Ajab Khalil, 29, of Clovelly Road, appeared before Southampton Magistrates on Monday, December 2, and was remanded in custody until December 18.
The charge follows a report that a 37-year-old man suffered multiple knife wounds in a house at Clovelly Road, Southampton, on the morning of Thursday, November 28.
A couple from Southampton have been left penniless, devastated and inconsolable after their house was ransacked and their most treasured possessions stolen.
Two heavy safes were taken from the home of Parmjit and Kashmir Bolina in Bitterne - in broad daylight.
The safes had contained not only large amounts of money and gold jewellery - but also cherished memories. Martin Dowse reports.
Family lose £230K life savings
A family from Southampton who had almost a quarter of a million pounds worth of valuables stolen from their home in Southampton have spoken to ITV Meridian of their grief.
Burglars broke into the family home and stole £100,000 in gold, £90,000 in cash and £40,000 in rupees.
The family had no home insurance and lost their life savings and pensions.
Pay-day loan protest
With household budgets under pressure, there's a warning that many families in the South may take on quick-fix loans just to get through the cost of Christmas next month - and pay for it in the New Year.
Today in Southampton protesters gathered outside businesses offering pay-day loans, to highlight the possible dangers of high interest debt. Mel Bloor reports.
Advertisement
CCTV image of racial abuse suspect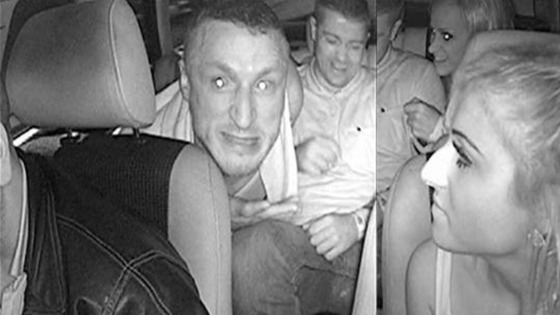 Police have released a CCTV image of a man suspected of racially abusing a taxi driver in Southampton.
The 45-year-old had picked up two men and two women who had flagged him down as he drove through the city centre on Saturday, October 20, at around 5.15am.
One of the women was dropped off in Exeter Road. While he drove there one of the men threatened the driver's family and became racially abusive. He also started kicking the back of the seat.
After the woman was dropped off he continued to be abusive so the driver drove to Bitterne police station where the man left through a car window. The other two people also quickly got out. The group then made off and did not pay the fare. The driver reported what had happened to officers.
Police are now appealing for anyone who can identify the man or the other passengers to contact them.
They also are appealing directly to the man or the others to come forward themselves.
Anyone with information about the incident should call PC Hayley Goodsell at Bitterne police station on 101.
Police at Southampton today released a photograph of ring which they recovered, which is believed to have been stolen in a burglary in the Southampton area.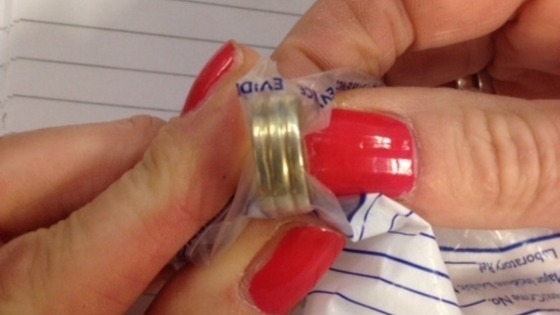 The ring is made of nine-carat yellow gold and resembles three small plain bands which are stuck together.
The ring was recovered from Gold Exchange along with jewellery which was stolen from a house at Swift Gardens, Southampton, between November 22nd – 25th.
Police seek witnesses to Southampton assault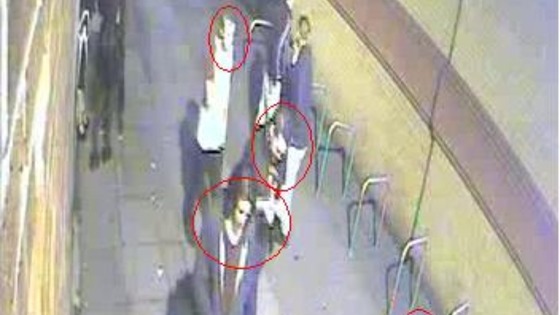 Police are appealing for witnesses to a fight which left a Southampton man hospitalised.
Around 1.40am Saturday 23rd November, officers were called to a fight involving six to eight men in Vernon Walk in the city centre. One Southampton man, 23, was unconscious on the pavement when police arrived.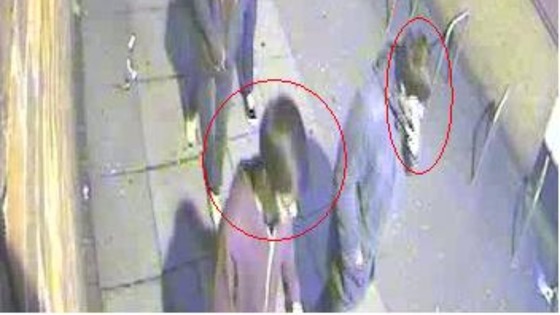 He was taken to Southampton General Hospital for treatment to a deep wound to the back of his head. He was released after treatment. CCTV shows the confrontation between two groups of men. It also shows numerous witnesses who were watching or trying to avoid getting tangled up in the altercation.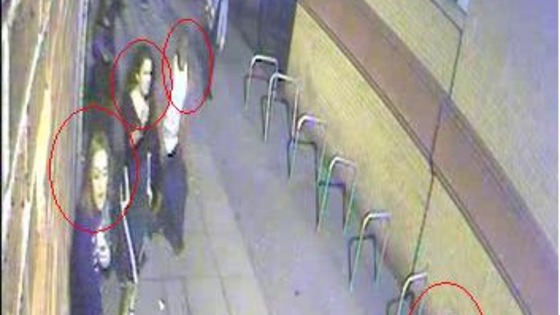 One 24-year-old man has been arrested on suspicion of affray. He's been bailed pending further inquiries.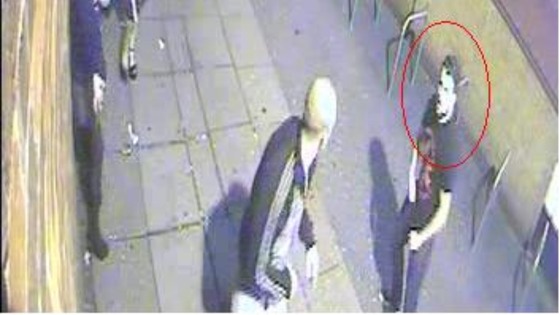 Police at Southampton are trying to trace the owner of a stolen bicycle which has been recovered. They've issued a photo of the men's Apollo Atomic mountain bike, which was recovered from Derby Road, Southampton.
The bike is purple and green and has a rusty front short mud guard. The owner of the cycle is asked to contact PC Russell Skinner at Southampton Central on 101 to arrange a reunion with his cycle.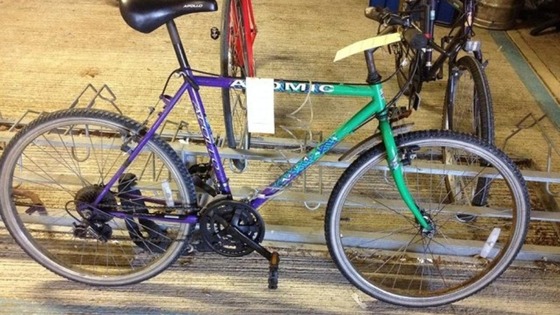 Load more updates
Back to top