The 22 year-old becomes Saints' first recruit ahead of the 2015/16 campaign, joining from La Liga side Málaga CF. Juanmi – whose full name is Juan Miguel Jiménez López – has penned a four-year contract and will link up with his new teammates when they begin pre-season training on Monday 29th June.
A pensioner from Hungerford has criticised Royal Mail after a postman stopped delivering his letters in the morning, saying it is too dangerous to cross the road.
The mail now arrives at the house in Great Shefford in the afternoon - when the postman is on his way back from his round and can park directly outside the property. Royal Mail insist they are within their requirements to deliver the mail by 3:30pm.
Customer Roy Bailey speaks to ITV News Meridian in the video below.
Advertisement
Police are looking for two men after several boats were left damaged in Southampton.
They were spotted on a boat in the creek and were confronted by members of the public before they walked off.
It was later discovered that three boats had been damaged and police suspect the pair may have tried to break into them.
A witness took a photograph of the two men, believed to be aged between 16 and 18-year-old.
The former Ford Transit plant site in Southampton could be sold off next month - and there are hopes that other companies will provide jobs there. At its peak, the Swaything factory employed 4,000 people. The plant closed in 2013 when most of the operations were moved to Turkey. It brought to an end nearly 100 years of production in Southampton. Buildings will be demolished by the end of the year, and councillors are keen to attract industry back to the area.
Ian Walker speaks of his joy at becoming the first British skipper to win the Round the World Volvo Ocean Race and says the sacrifices have all been worthwhile.
Congratulations to Ian Walker - who's become the first British skipper to win the Round the World Volvo Ocean Race.
The sailor from Southampton masterminded the victory onboard Abu Dhabi Ocean racing - with one leg still to go. The team, which includes Justin Slattery from Hamble, can now enjoy the final stretch - from Lorient in France - to Gothenburg in Sweden, which sets off on Tuesday.
ADOR began Leg 8 with a six-point lead over their closest rivals and with a chance of sealing victory if they could beat both Team Brunel and Dongfeng Race Team by more than one place. Although the shortest in the race so far at 647 miles, Leg 8 proved to be a brutal challenge for the ADOR sailors who had next to no time for sleep for the entire three and a half days it took to complete.
Skipper Ian was quick to praise the entire ADOR team, both afloat and ashore. "I can't thank everyone enough. We put this team together with a plan to hire the best people we could and to let them do their job. Nothing has derailed that plan and that's why we're where we are today."
Advertisement
Four people who were convicted of killing a man whose body was found in a burnt out bin in Southampton have appealed against their sentences.
The three men and a woman were jailed for a total of one hundred and twenty-two years for their part in the death of 22-year-old Jamie Dack in 2012. A judge has reserved his decision for two weeks.
Four people found guilty of killing a man in Southampton are due to appeal against the length of their sentences later.
Twenty-two-year-old Jamie Dack's body was found in a burnt out bin in the city in April 2012. He had been tortured. Three men and a woman were jailed for a total of one hundred and twenty two years.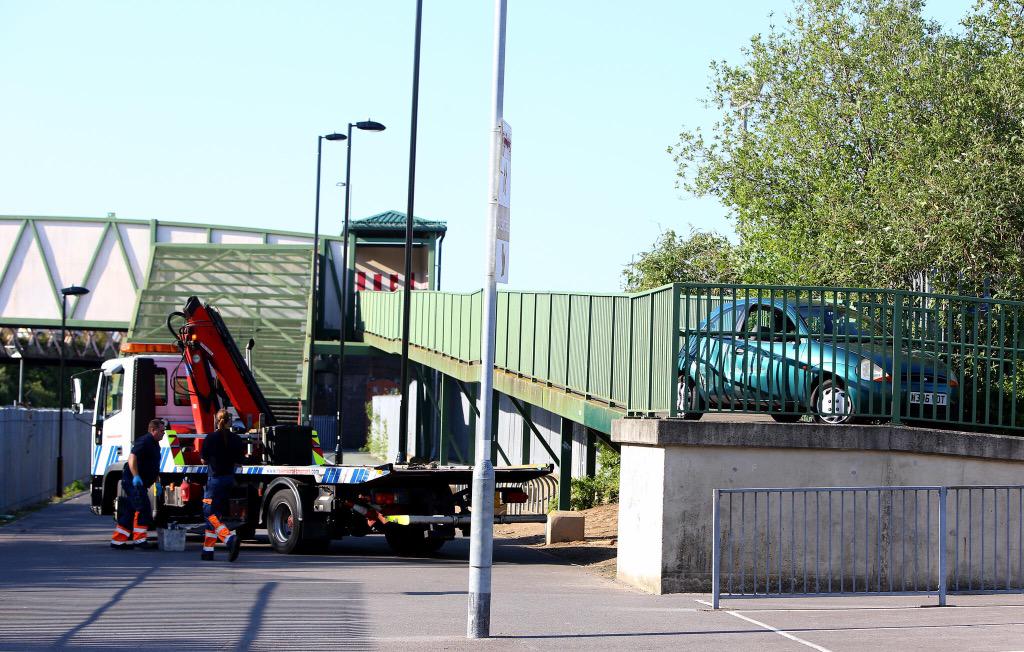 The world record for the longest ever football game has been broken at St Mary's Stadium in Southampton.
Two teams, including members of the Testlands Support Project, broke the record of playing 72-hours non-stop last night. They are planning to continue playing until 10:30pm this evening to reach 100 continuous hours of playing football.
Load more updates