If becoming a foster carer is one of your New Year's resolutions for 2017 then look no further.
Read the full story ›
Tens of thousands of pounds has been raised in just a few days to help Southampton musician Greg Gilbert, who's been diagnosed with cancer.
Read the full story ›
Advertisement
A social club in Hampshire has been serving the local community for more than sixty years, but today its doors are locked.
Despite having more than a thousand members, the Waterside Sports Club near Fawley ran up debts of more than 160 thousand pounds, and has now gone bust.
The closure has left a charity pantomime without a venue, a football club without any facilities and an important social space empty - just days before Christmas. Richard Slee reports.
The interviewees are: Debbie Dixon, a former employee; Mike Vaughan a former board member; and Katie Thompson from the Waterside Theatre Company.
A woman was lucky to survive after her car plunged into deep water after skidding off the road on the Millbrook flyover in Southampton.
Hampshire Police posted this picture on Twitter this morning, showing the car submerged in water.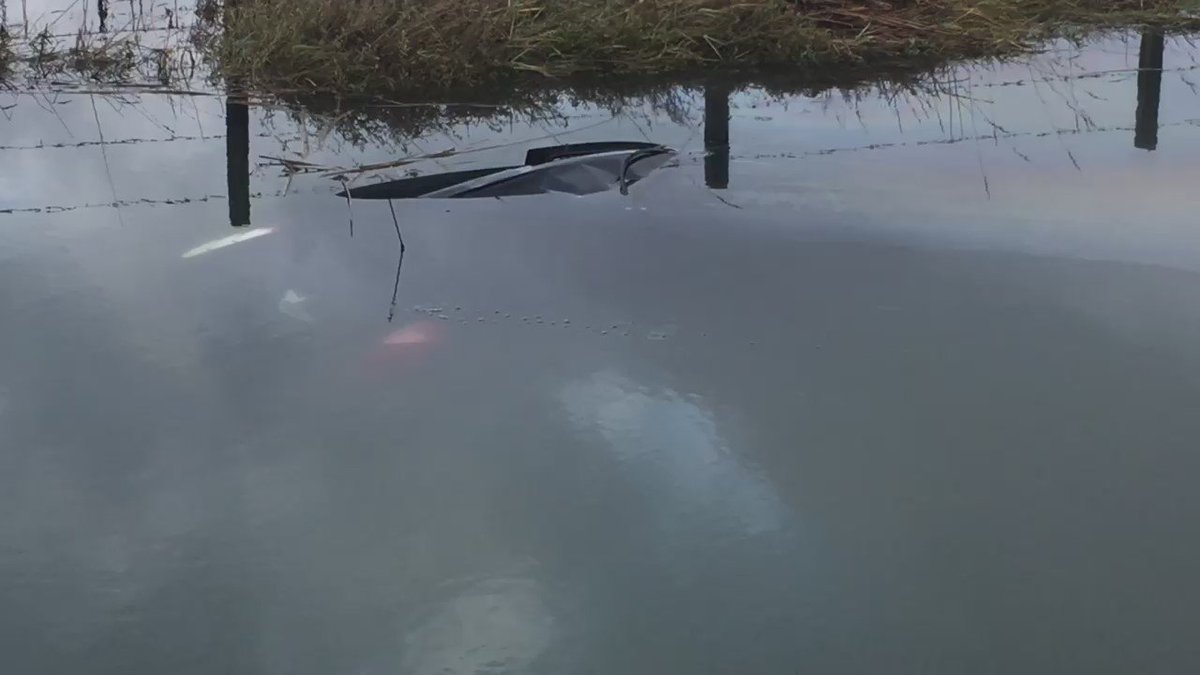 As some of the new restaurants open in the £85 million Southampton re-development West Quay Watermark - some local residents say their lives have been disrupted.
They claim the late night noise is flouting planning laws and the council's recent action is it too little too late.
Richard Slee reports.
Richard spoke to local residents Max Stephen and George Mc Kintosh.
Allegations of historical child abuse involving young players at Southampton Football Club took a new twist today.
Solicitors in Hampshire say several alleged victims have asked them about bringing legal action against the Premier League club.
It comes after another accusation of abuse - in the 1990s - is made against a former coach. Chris Maughan has the latest.
Chris spoke to solicitor Malcolm Johnson, Norman Darmanin Demajo from the Malta FA and former Saints manager Lawrie McMenemy.
Advertisement
A Hampshire hospital trust is to receive a share of £130 million national cancer funding.
University Hospital Southampton is one of 15 trusts set to benefit enabling it to upgrade and replace radiotherapy equipment.
The announcement by NHS England will benefit cancer patients as around four in 10 are treated with radiotherapy.
A £200 million scheme to improve local cancer services over the next two years was also announced.
Bob Higgins, the former Southampton football coach at the centre of allegations of historic child abuse, has always denied any wrong-doing. He was acquitted in 1992 on charges of indecent assault. Mr Higgins held a key role with Southampton Football Club in the late 1980s and early 1990s, as Chris Maughan explains.
It has emerged today that Bob Higgins, the former Southampton football coach at the centre of historical child abuse allegations, came to the attention of football's governing body more than 25 years ago.
Today Dean Radford - a footballer who made accusations agains Mr Higgins in a documentary in 1997 - repeated those claims once again.
Bob Higgins was acquitted in 1992 on charges of indecent assault and has always denied any wrongdoing. He declined to speak to us today. Richard Slee has been talking to a former Southampton Football Club manager who worked with Mr Higgins.
Southampton keeper Fraser Forster has apologised to his team mates for his costly goalkeeping error against Crystal Palace
Read the full story ›
Load more updates