The former Ford Transit plant site in Southampton could be sold off next month - and there are hopes that other companies will provide jobs there. At its peak, the Swaything factory employed 4,000 people. The plant closed in 2013 when most of the operations were moved to Turkey. It brought to an end nearly 100 years of production in Southampton. Buildings will be demolished by the end of the year, and councillors are keen to attract industry back to the area.
Ian Walker speaks of his joy at becoming the first British skipper to win the Round the World Volvo Ocean Race and says the sacrifices have all been worthwhile.
Advertisement
Congratulations to Ian Walker - who's become the first British skipper to win the Round the World Volvo Ocean Race.
The sailor from Southampton masterminded the victory onboard Abu Dhabi Ocean racing - with one leg still to go. The team, which includes Justin Slattery from Hamble, can now enjoy the final stretch - from Lorient in France - to Gothenburg in Sweden, which sets off on Tuesday.
ADOR began Leg 8 with a six-point lead over their closest rivals and with a chance of sealing victory if they could beat both Team Brunel and Dongfeng Race Team by more than one place. Although the shortest in the race so far at 647 miles, Leg 8 proved to be a brutal challenge for the ADOR sailors who had next to no time for sleep for the entire three and a half days it took to complete.
Skipper Ian was quick to praise the entire ADOR team, both afloat and ashore. "I can't thank everyone enough. We put this team together with a plan to hire the best people we could and to let them do their job. Nothing has derailed that plan and that's why we're where we are today."
Four people who were convicted of killing a man whose body was found in a burnt out bin in Southampton have appealed against their sentences.
The three men and a woman were jailed for a total of one hundred and twenty-two years for their part in the death of 22-year-old Jamie Dack in 2012. A judge has reserved his decision for two weeks.
Four people found guilty of killing a man in Southampton are due to appeal against the length of their sentences later.
Twenty-two-year-old Jamie Dack's body was found in a burnt out bin in the city in April 2012. He had been tortured. Three men and a woman were jailed for a total of one hundred and twenty two years.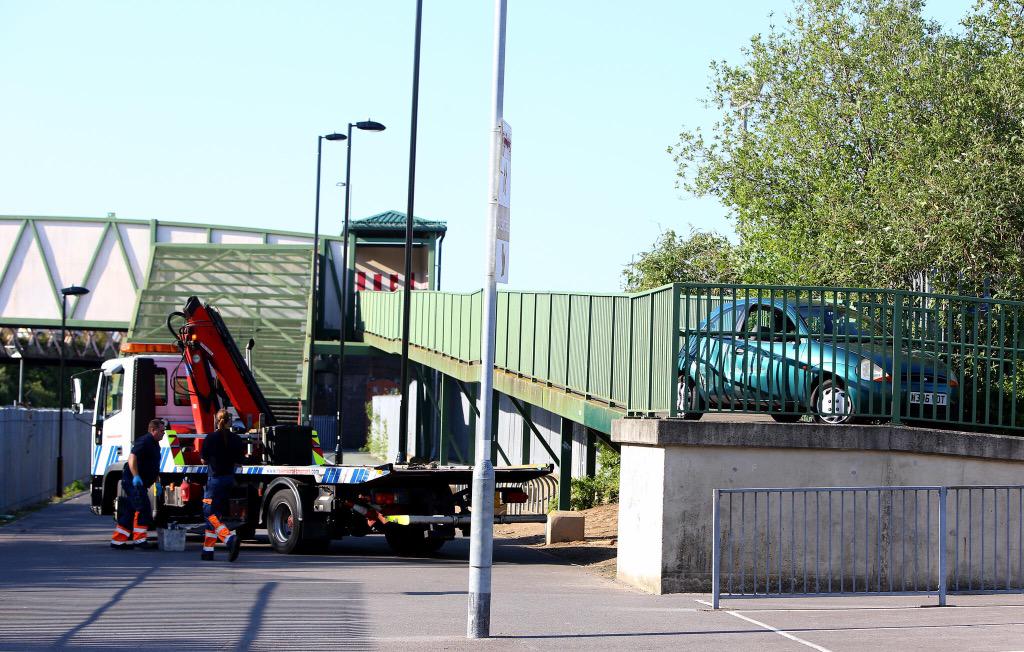 Advertisement
The world record for the longest ever football game has been broken at St Mary's Stadium in Southampton.
Two teams, including members of the Testlands Support Project, broke the record of playing 72-hours non-stop last night. They are planning to continue playing until 10:30pm this evening to reach 100 continuous hours of playing football.
An 86 year old woman has been robbed by a man after he conned his way into her home in Bassett in Southampton.
He left his details, advertising work, on a note through her door the previous day. He made off with a large quantity of cash, which the elderly victim had unwittingly divulged she had, after promising to take her to the bank to pay it in. Police have described it as a despicable crime against a vulnerable person and a betrayal of trust.
The man was described as white, 5ft 10ins tall, 36 to 38 years old, slim build, and wearing "working clothes" that were possibly blue in colour, including a woollen jersey and dark blue denim jeans. He is described as having a "small, baby face" and wore a white peaked baseball cap and said his name was 'Greg'.
Police area appealing for witnesses or anyone who recognises the description to contact the Western Investigation Team on 101 or call Crimestoppers where information can be left anonymously.
They are also appeal for anyone with elderly relatives or neighbours to pass on this advice:
Never reply straight away to an offer. Speak to a relative, friend, neighbour or your carer before you send any money.
Never trust anyone who says you've won the lottery or a big prize – they will always want you to send them a fee or order something, and you'll never see your promised winnings.
Never give your bank account details or other personal information to people you don't know.
Passengers in Southampton will soon be travelling on scores of new buses fitted with the latest low-emission engines.
First Bus, part of transport company FirstGroup, is investing £77.7 million in 385 new buses, of which 90% will be fitted with ultra-clean Euro 6 engines. The Wrightbus company, based in Ballymena in Northern Ireland, is manufacturing 248 of the buses while ADL, based in Falkirk in Scotland, has secured an order for 117 buses.
All the new buses will be delivered during the current financial year. All will have free wi-fi and leather seats.
"This is great news for First Bus customers across the UK. In five years we've invested around #385 million in new vehicles. I'm delighted the overwhelming majority of our new vehicles will be fitted with Euro 6 engines. The advances in engineering are remarkable and our investment represents one of the most environmentally friendly bus orders ever placed."
– First Bus managing director Giles Fearnley
Police are issuing a CCTV image of a man they want to speak to following a theft and assault at a Southampton convenience store.
The suspect entered the Co-op on Shirley Road around 9pm, Thursday, May 14, selected several items from the shelves and tried to conceal them.
As he went to leave, he was confronted by a member of staff whom he assaulted before running off. He got away with £20 worth of cheeses.
The shop worker, a 20-year-old man, was uninjured.
The suspect is described as white, aged in his late 30s, 5ft 10ins tall, toned average build, dark brown hair in a pony tail at the back, clean shaven. Police would like to hear from anyone who knows who he is, recognises him or saw anyone matching his description in the area at the time.
Load more updates