A restaurant boss has been told to pay more than £4,750 after admitting a catalogue of hygiene offences.
Read the full story ›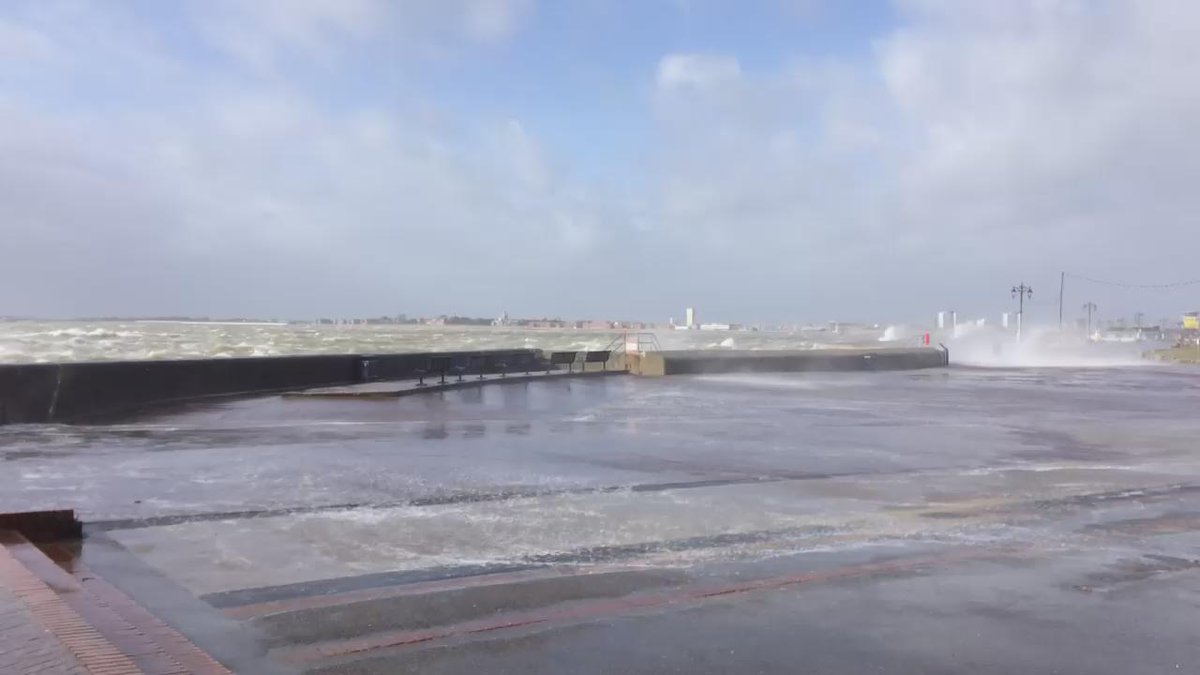 Advertisement
This video captures Storm Imogen pounding the south coast last night.
Jordan Watts, 22, and Aimee Galmoye, 19, both from Leigh Park filmed this footage at Clarence Pier in Southsea.
Possible disruption on Hovertravel between Ryde and Southsea due to adverse weather conditions. Sailings may delayed and or cancelled at short notice today.
Police are appealing for information after a hit and run in Southsea. A 42-year-old man was crossing Festing Road at the junction with Albert Road at around 10pm on Saturday 26th September when he was struck by a small dark car. It failed to stop at the scene.
The man was thrown up in the air by the impact but didn't realise how badly hurt. He later discovered he had a broken hip and will now have to undergo surgery.
Police are now trying to identify the car and want to hear from any witnesses. They say the area would have been busy at that time on a Saturday night and believe lots of people would have seen the incident.
Those with information are asked to call PC Andrew Daw at the Roads Police Unit based in Havant on 101 or Crimestoppers anonymously on 0800 555 111.
A zip wire, a big wheel and a roof-top restaurant are among plans to transform the derelict South Parade Pier in Southsea.
The pier was closed in 2012 after it was deemed "a danger to the public" but purchased by a business consortium last year.
The redevelopment could also see the pier's theatre brought back into use as a music venue.
The plans will be submitted to the council later this month.
Advertisement
Police are trying to trace two women and a man who assisted a woman in distress following an incident in Southsea.
At around 7.10pm on Saturday, May 23 a 32-year-old woman was walking her dog along Eastern Esplanade near the Coffee Cup café when she noticed a man was following her. The man then exposed himself to her.
Feeling shocked and threatened by the mans actions, the victim approached a passing group of two women and an older man for help. The two women from this group immediately confronted the male.
The offender is described as:
- White
- 5ft 9ins – 5ft 10ins
- Slim build
- Short / receding hair
- He had a goatee
- Wearing blue trousers, a green jacket, sunglasses and carrying a dark coloured rucksack.
"The woman walking her dog was very shaken by what happened – the people who helped her and confronted the offender showed great public spirit and we're hoping they'll come forward and assist us in identifying the individual concerned. If you were a member of this group, if you know them, or if you witnessed what happened, please get in touch with us as soon as possible."
– Detective Constable Roy Kimber
Police are now in a position to name a woman who was found dead in her flat at Handsworth House, Quinton Close, Southsea on Saturday, April 4.
The circumstances of 53-year-old Christina Jewell's death continue to be investigated.
A 54-year-old man from Southsea arrested in connection with her death remains on police bail.
"As part of our investigation we are trying to establish Christina's movements in the last few weeks of her life. I would appeal to anyone who may have seen Christina between the middle of March and Good Friday to contact us."
– Detective Inspector Liz Williams
A D-Day veteran from Waterlooville in Hampshire will be awarded the highest French honour at a special ceremony today.
Ted Turner who's now eighty nine helped Canadian troops secure a beachhead during the invasion of France in June 1944.
Today he'll be awarded the Legion d'Honneur at an event in Southsea. He's among the first in the country to receive the award.
We spoke to Ted ahead of the ceremony in our Meridian studios last week.
More than 100 people are being vaccinated against Hepatitis A following an outbreak of the disease at a school in Hampshire.
Seven people have been diagnosed at Devonshire Infants and Fernhurst Junior School in Southsea. Public Health England, the nation's health watchdog, is investigating.
The viral infection is rare in this country, and the risk of cross contamination low, but the symptoms can lead to jaundice and liver failure if untreated. Local GPs have been alerted to the risk of further cases.
According to the NHS Choices website the initial symptoms of Hepatitis A include:
Mild fever - usually no higher than 39.5ºC (103.1ºF)
Joint and muscle pain
Feeling and being sick
Diarrhoea
Load more updates