Three ambulances have arrived at Karaganda airbase in Kazakhstan ahead of Tim Peake's landing at 10.15 BST.
ITV News Science and Health Producer Patrick Russell tweeted: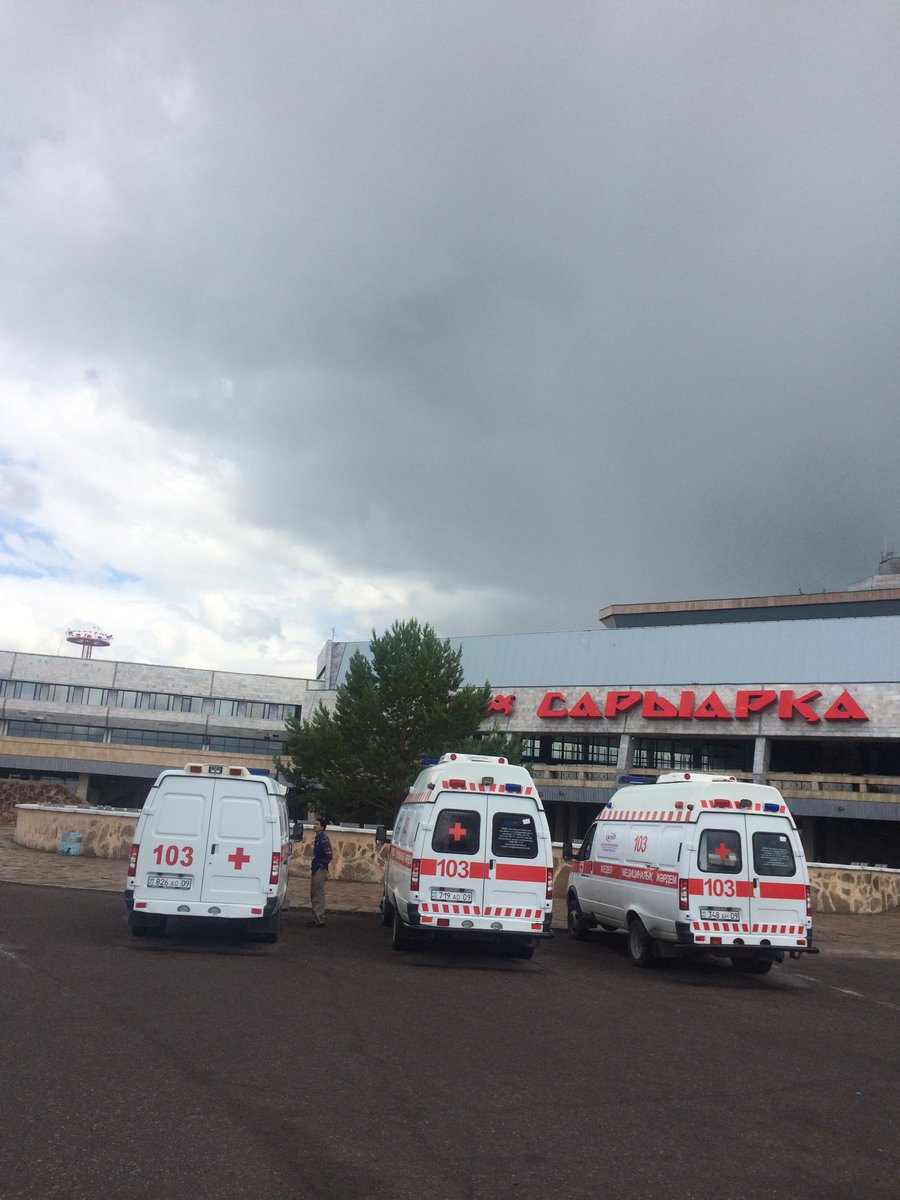 Tim Peake's spacecraft has separated into three sections as it prepares for the final descent for a landing in 15 minutes.
The split will help the capsule withstand searing heats as it re-enters the earth's atmosphere before a parachute descent onto a remote section of the Kazakh steppe.
Advertisement
Excitement is building among those waiting to witness Tim Peake's landing back onto earth in a remote section of Kazakhstan.
ITV New correspondent Dan Rivers is among the waiting journalists ready to capture his arrival.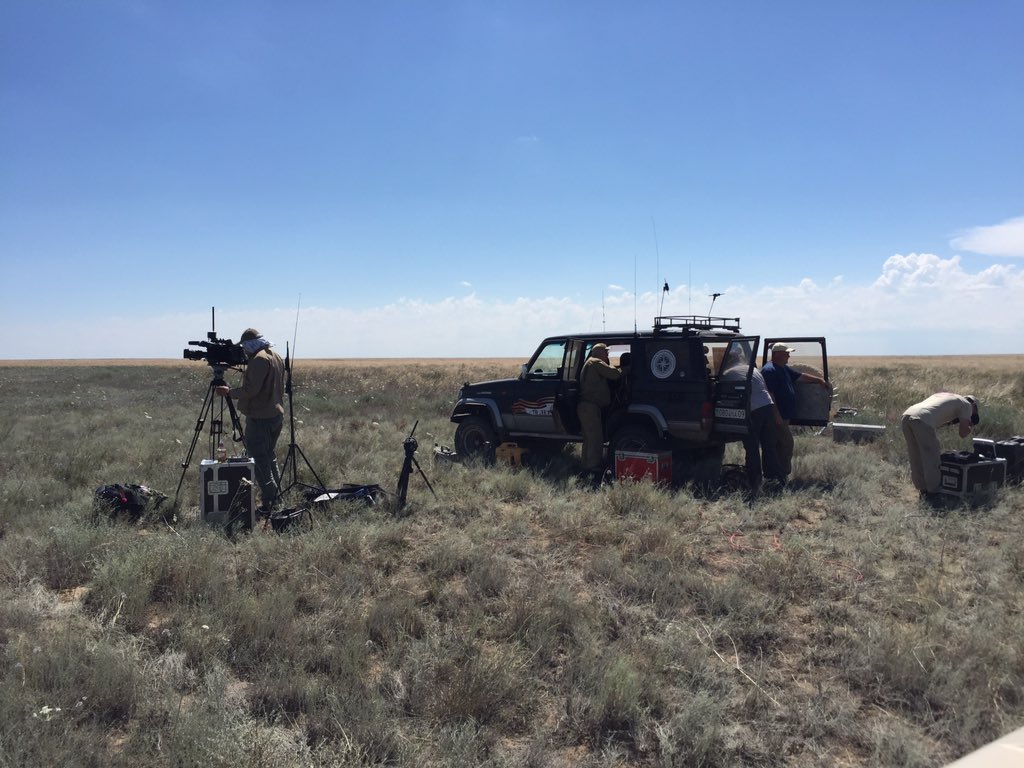 Meanwhile, thousands of well-wishers have sent the hashtag #WelcomehomeTim trending on Twitter.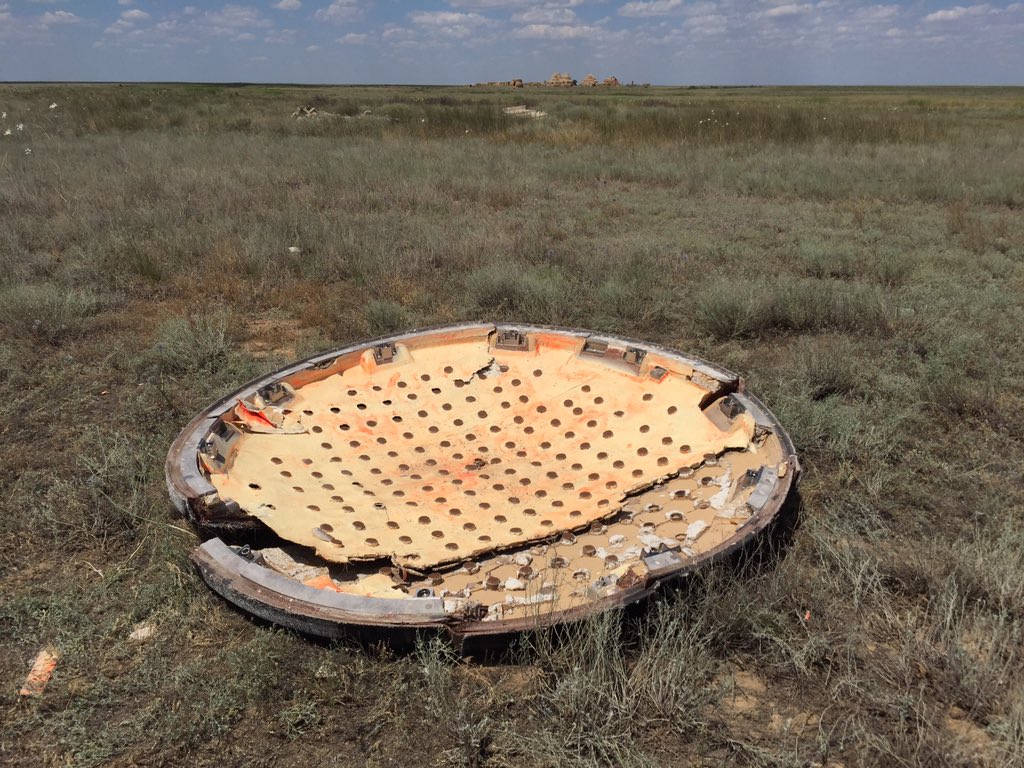 Having spent 186 six days in orbit, Major Tim Peake is due to return to Earth today.
The astronaut from Westbourne, near Chichester, leaves the International Space Station to land in Kazakhstan this morning. He will see his family for the first time in six months.
After six months in space Major Tim Peake will come back down to Earth on Saturday - and quite possibly with a bit of a bump.
The astronaut from Sussex will eject from the International Space Station for the most dangerous part of the mission.
This report from Fred.
British astronaut Major Tim Peake is set to land in Kazakhstan on Saturday after his six-month mission to the International Space Station.
Read the full story ›
Advertisement
A physics student from Kent has won a competition to train at Russian cosmonaut training centre, Star City
Read the full story ›
Sarah Saunders @SSaundersITV
Astronaut Major Tim Peake who took off for the International Space Station today says he's landed his dream job and he wants to inspire the next generation of space explorers. Spellbound schoolchildren from across Kent came together at Wellesley House School in Broadstairs to watch the live coverage. Sarah Saunders went along and spoke to children and science teacher Kerry Sabin-Dawson.
Watch full package below - starting with the astronomical reaction of local school children.
David Johns (@davidjohns_itv)
Thousands of stargazers flocked to Mote Park in Maidstone today for a massive celebration of all things astronomical. David Johns picked up a telescope and went to see what it was all about.
He spoke to organiser Alan Frith and astronomer Ron Hook.
Load more updates