Strawberries in stores early after mild winter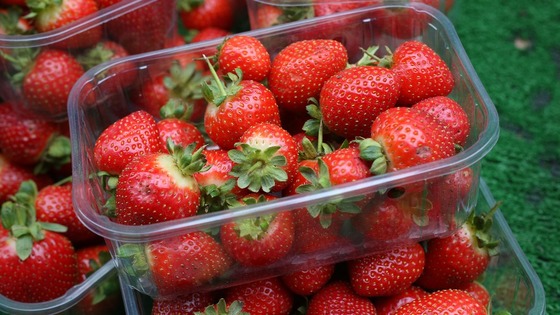 English strawberries have gone on sale in supermarkets after the very wet but mild winter helped them ripen early. Waitrose confirmed it has native strawberries in selected stores in time for what is predicted to be the hottest day of the year tomorrow, with temperatures reaching 18C (64.4F).
And Tesco is reported not to be far behind in getting the fruit onto its shelves, with supplies expected to start today. The Met Office said last month that we have just had the wettest winter on record across England and Wales - where the precipitation records date back to 1766.