Blind archers take on the world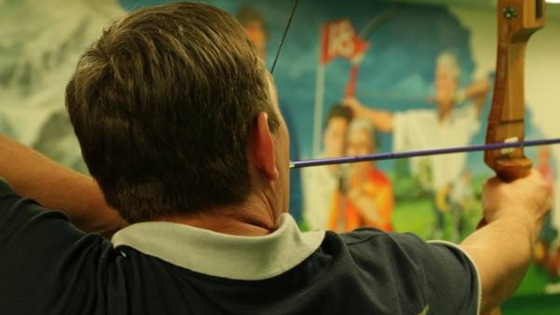 Fifteen veterans from across the globe have taken part in an archery competition, despite them all being blind.
Challenges for the teams from the US and South Africa included shooting balloons at a distance of 20 feet and answering questions on each other's national cultures.
The UK were eventually the victorious team after winning their tie-breaker round!
The archery competition was just one of many activities to take place during a week long trip for the US Blinded Veterans Association.
They have teamed up with the Blind Veterans UK in an exchange programme call Project Gemini.
The project is helping the two organisations to share experiences and knowledgem about matters such as readjustment training, vision research and adaptive technology for the blind.