Stamp of approval for Xmas!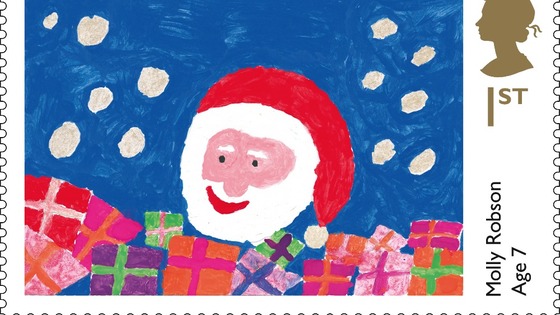 This is the first class stamp that we will be using this Christmas, which has been designed by 7-year-old Molly Robson.
Molly, who is from Horsham and attends Leechpool Primary School, drew Santa, snow and presents to depict Christmas.
Her design was picked out from 240,000 entries.