£147m to improve Rochester train station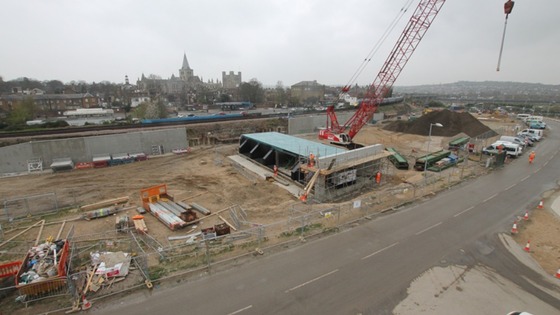 Rochester train station will be lifted into the air this Easter as part of a £147m scheme to improve the railway line.
The underpass that will be created will provide a public link between Corporation Street, Rochester and river Medway as well as the station's platforms.
Network Rail's head of communications for London and the South East, Nicky Hughes, said: "The work we are doing at Rochester will result in a fantastic new station and a more reliable railway – however we also realise that the disruption will not be welcome for passengers travelling over Easter.
"We have to do the work when the railway is less busy, and Easter gives us four full days and nights where we can undertake big engineering projects while affecting the least passengers."