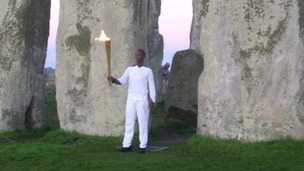 Olympic legend Michael Johnson carries the Olympic flame at Stonehenge before the start of day 55 of the torch relay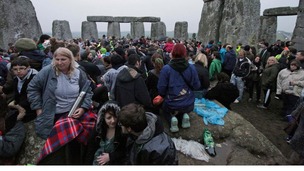 Work has begun today on a twenty seven million pound project to restore tranquility to Stonehenge's setting, English Heritage has announced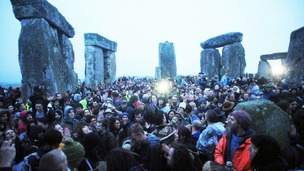 Thousands of people have marked the summer solstice at Stonehenge despite the celebration being one of the wettest in years.
Live updates
Stonehenge centre to open
Video. The long awaited visitor centre at Stonehenge is nearing completion. £27 million has been spent on transforming the setting of the ancient stones and generally improving the experience for the thousands of visitors who visit the site each year.
It is the largest project undertaken by English Heritage and today, they revealed just what the public will be getting for their money. Our reporter Robert Murphy was given a preview.
Stonehenge centre to open
The new visitor centre at Stonehenge will open in December, just three days before this year's winter solstice.
English Heritage is spending £27 million on the complex. There will be an exhibition which will include a 360-degree virtual experiecne, allowing visitors to feel like they are standing on the stones.
We spoke to Simon Thurley, the Chief Executive of English Heritage
Advertisement
Your weekend travel news
Severe delays on A303 Westbound between A338 (Parkhouse Cross / Shipton Bellinger) and Stonehenge. Tailbacks for four miles. Delays of over an hour approaching Stonehenge. No accidents or incidents reported.
Stonehenge road closure begins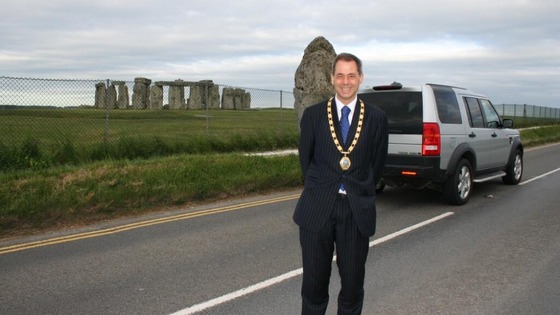 The busy road that runs past Stonehenge is closed from today as part of £27million of improvements to the world heritage site.
The A344 next to the stones will be dug up and grassed over.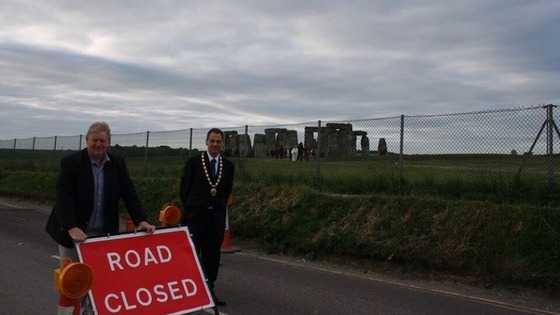 English Heritage say the restoration work will improve the experience for visitors and will be completed by June next year.
Revellers gather at Stonehenge
Video. Martin Dowse reports on the dawn celebrations at Stonehenge.
Revellers gather at Stonehenge
This year there have been a lower number of arrests compared with previous years, 22 were taken into custody mainly in relation to drugs offences. The majority of people respected the conditions of entry and the amnesty bins provided were used. Approximately 70 Cannabis Street Warnings were issued. "
– Wiltshire Police
Advertisement
Revellers gather at Stonehenge
Revellers gather at Stonehenge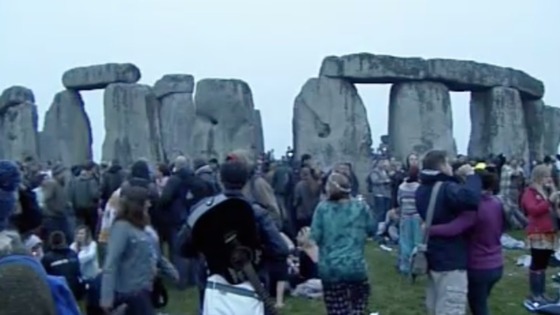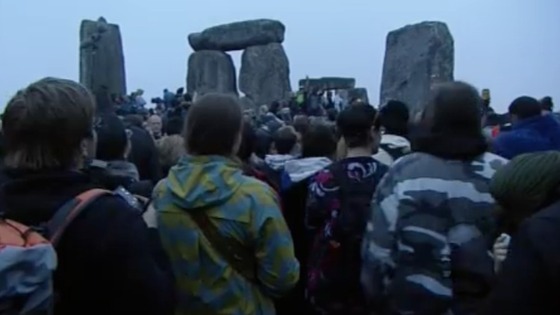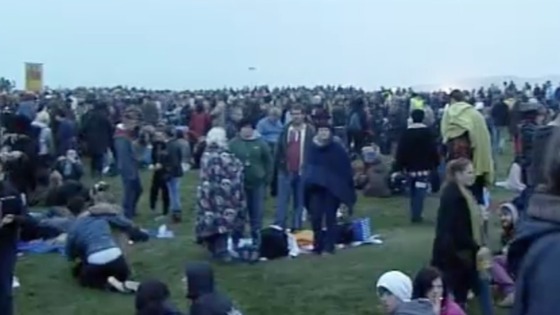 Revellers gather at Stonehenge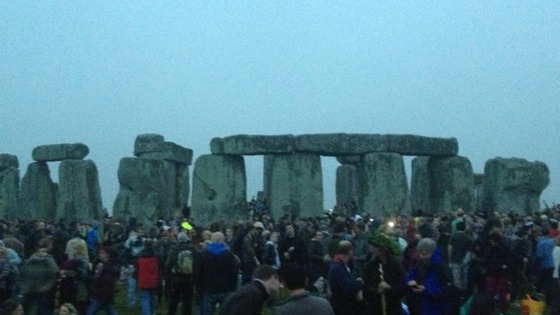 Revellers gather at Stonehenge
Crowds of people have gathered at Stonehenge to welcome in the Summer Solstice. The popularity of the age-old tradition has led to safety and security measures by the site's managers, English Heritage, and Wiltshire Police.
Load more updates
Back to top