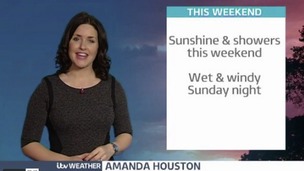 There are sunshine and showers expected this weekend with wet and windy weather on Sunday night.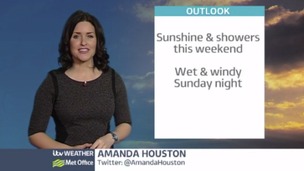 Amanda Houston has the weather for today and looking ahead to the weekend.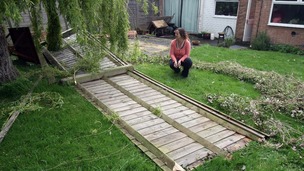 A tornado passed through Oxfordshire yesterday. The "supercell" storm also brought heavy winds, rain and hail.
Live updates
South recovers from the storm damage
by David Johns (@davidjohns_itv)
Almost every home that lost power in the storms across the South East has now been reconnected. But for many it's meant a Christmas of misery and waiting for repairs. David Johns has visited one couple, Gill and Ian Pooley, who've been without electricity for eight days.
South recovers from the storm damage
A Kent family who have been without power since December 23 are bracing themselves for yet another night without electricity.
Alexandr Prisyazhnyuk, 41, relocated to a local hotel with his wife and three children after trees fell on overhead power cables and left their home without power.
Mr Prisyazhnyuk said: "It's pretty bad, I would say, as I haven't had any response from the power company, and all the time they just promise to restore power and they haven't. According to the news, all homes had been reconnected. After that I thought everybody had ignored me and my family."
He now faces further problems as the hotel he has been staying in is fully booked for New Years Eve.
Advertisement
South recovers from the storm damage
UK Power Networks say they have restored power to all but four of the properties they were aware of in the south east affected by Monday's storm.
Two of them may already have electricity and the firm will confirm with those customers this morning. The final two properties will be reconnected later this morning.
South recovers from the storm damage
UK Power Networks have confirmed that 53 customers are still without power as a result of Monday's storm.
There are 48 homes in Kent, four in Sussex and one in Surrey who remain without power following this week's stormy weather.
Fresh storm fears for Monday
As more rain is predicted for tomorrow, there is concern that saturated ground and already full rivers such as the River Thames in Purley, a risk of further flooding is in place.
With the threat of high winds, more homes could be cut as homes in Haywards Heath found themselves without power due to a fallen tree this week.
Juliette Fletcher has been to visit those living near the areas at risk of flooding.
Fresh storm fears for Monday
As temperatures dipped to freezing, UK Power Networks today came under intense pressure to restore heat and light to all homes blacked out on Christmas Eve. And there are fears of renewed flooding across the south-east with high winds and heavy rain forecast tonight. John Ryall reports.
Advertisement
Fresh storm fears for Monday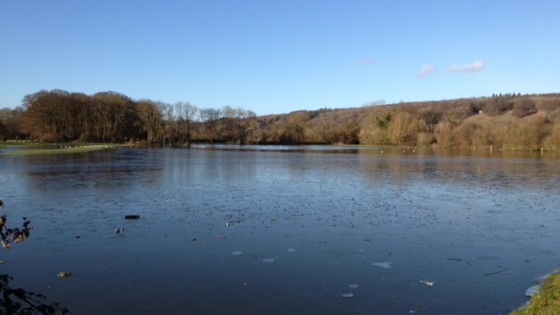 Two flood warnings remain in place in the south ahead of more stormy weather this evening. The Environment Agency say flooding is expected at the River Thames at Purley village in Berkshire and the River Thames from Shiplake to Bolney Court near Henley.
The Met Office predict that heavy rain and gale-force winds up to 70mph will hit southern England this evening and into tomorrow morning.
Fresh storm fears for Monday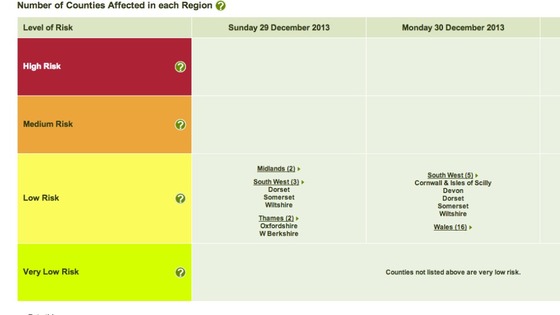 The Met Office has issued another severe weather warning for tomorrow after the region has just recovered from the turbulent conditions earlier this week.
They predict that gale-force winds up to 70mph will hit southern England and will disrupt transport across the region.
Heavy rain is expected in the morning, with further wind and rain arriving on Tuesday.
South recovers from the storm damage
Teams from Southern Electric have now restored electricity to around 130,000 homes that were affected by the devastating high winds and flooding over the Christmas period.
With around 90,000 homes affected during the peak of the storm, over 300 staff were enlisted to restore supplies as over 1000 damaged conductors on the network.
In some of the most challenging working conditions we have ever faced our teams were determined to restore every customer's home affected by the storm both safely and as soon as practically possible. Because of the rural nature of the area we needed many staff to reach small numbers of outlying customers. Hundreds of staff have taken part in this effort both in the field and in supporting roles."
– Stuart Hogarth, Director of Distribution
South recovers from the storm damage
The UK Power Network have updated a map with the latest reported power cuts across our region.
They have also detailed advice for those without power and how to claim compensation on their website.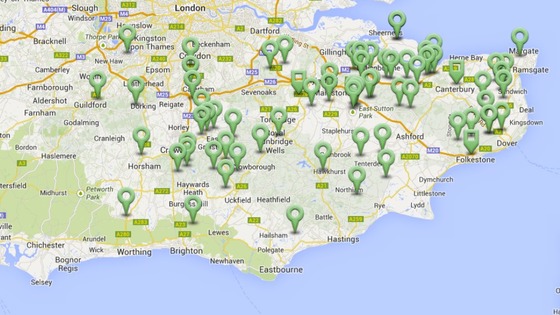 If your power goes off the advice is to:
-Avoid opening the freezer door to protect your food
-Turn off and unplug non-essential electrical equipment
-Keep warm by staying in one room and wear several layers of clothing
-Limit the use of your laptop or phone to retain battery
-Keep an eye on any elderly residents or ill neighbours
-If there has been a storm, stay away from fallen lines, flooded areas and debris
-After the power cut be sure to check your circuit breaker
Load more updates
Back to top