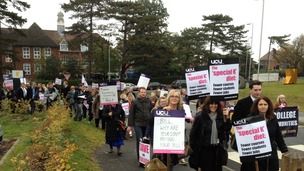 Staff and students are fighting planned cuts at K College in Kent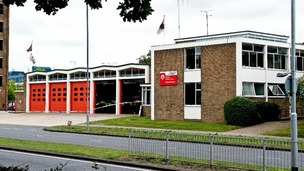 The first of five planned strikes by Essex firefighters will take place today in a row over cuts to services.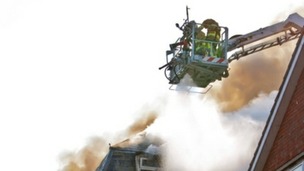 Firefighters in Essex plan to strike five times in the coming months following a row over cuts to services.
Live updates
Inquiry into Gurkha Welfare
He hadn't eaten for 15 days and was drifting in and out of consciousness. But today a Gurkha from Reading ended his hunger-strike, after a dramatic intervention by MPs
When Meridian highlighted Gyanraj Rai's protest on Monday, he said he was prepared to die for his cause: securing retired Gurkhas the same pensions as their British counterparts.
Today MPs brokered a deal to end the hunger-strike. The breakthrough follows a remarkable campaign by Kent schoolboy - George Taylor. Phil Hornby has this report.
Inquiry into Gurkha Welfare
Joanna Lumley and members of the Gurkha Justice Campaign will meet with the hunger striking Gurkha, Gyanraj Rai, who is camped opposite Downing Street, to discuss the announcement on Gurkha's Welfare.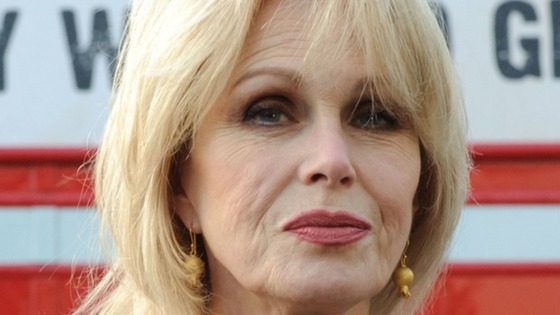 Martin Howe, solicitor and joint founder of the Gurkha Justice Campaign said:
"This presents a unique opportunity to finally settle genuine issues of concern and allows Gurkhas to continue to be held with affection by the UK Government and people.
We are grateful to Parliament for taking up these important issues and for indicating its support for the work of the Parliamentary Inquiry."
Advertisement
Inquiry into Gurkha Welfare
Whilst there have been significant developments in recent years in terms of the pay and conditions of Gurkha soldiers and the extension of the right to settlement there remain some outstanding grievances which the Gurkhas are determined to have addressed. It is for this reason that the All Party Group is to hold this inquiry. This will give the Gurkhas the opportunity to make their case to a committee of Parliamentarians and for the Ministry of Defence to publicly address the points".
– Jackie Doyle-Price, Chair of the All Party Group on Gurkha Welfare
Inquiry into Gurkha Welfare
The All Party Group on Gurkha Welfare is to hold a committee of inquiry into the outstanding grievances on the part of retired Gurkhas and the Gurkha community in the UK.
It follows the campaigning of schoolboy George Taylor from Gravesend in Kent, who launched an e-petition on the Downing Street website.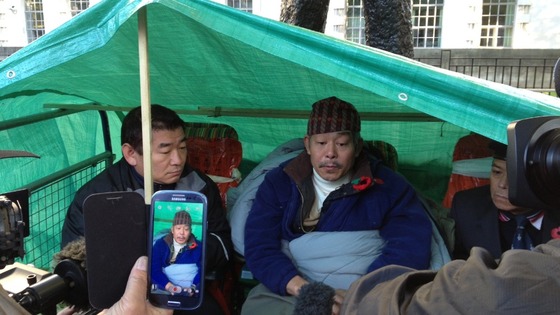 Cleaners at rail company to strike
Cleaners who work for one of the biggest rail companies in the South are due to stage a second strike.
Around 200 staff who clean First Great Western trains will walkout at different times over the next four days.
It's an ongoing dispute over pay and contracts.
Cleaners employed but the firm claim to be First Great Westerns lowest-paid workers.
Earlier this year, they rejected an offer of a 2% rise.
Fire strike 'quiet night'
Firefighters across the region are taking part in a national strike tonight. The industrial action follows a row over their pensions.
Advertisement
Universities on strike
Staff at universities, including Brighton, Sussex and Southampton Solent, will be going on strike today in a row over pay.
Members of Unison and Unite will be forming picket lines from 7am.
It is their first national strike over pay in 7 years.
The strikes could mean that lectures or tutorials are cancelled, possibly causing disruption to whole departments.
The strikes are predicted to have a "low level impact" on students.
Fire strike called off
Firefighters preparing to walk out tomorrow evening have now called off the strike.
The workers had planned a five hour walk out.
Firefighters are unhappy with changes to their pensions but progress in talks today have lead for them to cancel the strike.
Fire strike called off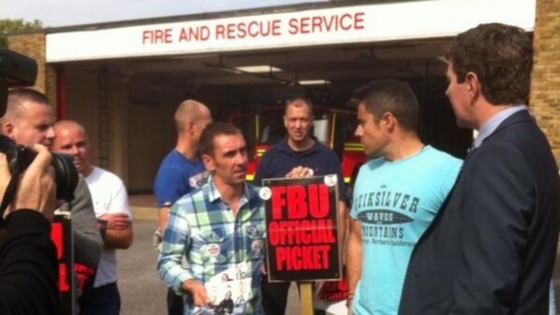 Firefighters across the South are preparing for the second round of industrial action. Members of the Fire Brigades Union will walk out on Saturday night from 6:30pm - 11:30pm in a row over pension reforms.
Hampshire Fire and Rescue Service is issuing advice ahead of the strike action.
Deputy Chief Officer Dave Curry said "More than half of accidental fires in the home start from cooking and drinking alcohol can then increase this risk even further. Why not consider a takeaway tomorrow night or, if you are cooking, make sure you don't leave it unattended.
"And when going to bed, make sure you've checked all appliances are switched off, candles are out and that you know your escape route in the event of fire."
Baggage handlers plan to strike
The Unite national officer Oliver Richardson had this to say:
In the light of this overwhelming mandate for action, Swissport has requested talks which we are happy to attend so we can try to resolve this matter.

The dispute centres on the company's decision to freeze workers pay for 18 months, from April 2012 through to October 2013, followed by a below inflation increase of just 2.5%.

Our members are struggling to keep up with the rising cost of living and Unite believes Swissport is failing to recognise the contribution its staff are making to the success of the company."
– Oliver Richardson, Unite national officer
Load more updates
Back to top