The Conservative schools spokesman has thanked parents and carers who voted in the ballot on whether a school in Hove should become an academy.
The vote over Hove Park School's future saw 71% of parents disagreeing with the headteacher's plan to make the school an academy.
However, only 35.6% of ballot papers that were sent out to parents were returned.
I would like to thank all the parents and carers who have taken part in the ballot – it is great that so many of them care passionately about the future direction of Hove Park School.

The ballot will feed into the wider ongoing consultation and will form part of the information that the Headteacher and Governors will need to digest in order to come to a final decision. The Conservative Group remains strongly supportive of the Headteacher and the Governors, who have done a fantastic job of turning the school around in the last couple of years.

We have complete trust in their ability to make whichever decision they feel is in the best interests of the pupils attending the school and will back them all the way."
– Cllr Wealls, Conservative Schools Spokesman
Teachers at a Sussex school in the middle of a battle over plans to turn it into an academy are due to go on strike today.
Hove Park is closed to students, with a picket line expected at its entrance from 7am this morning.
Campaigners want to stop the school being converted into an academy, which would bring it out of local authority control.
ITV Meridian spoke to parent Natasha Steel.
Advertisement
David Cameron believes disruption caused by today's public sector strikes is "wrong", his official spokesman said.
Asked whether the Prime Minister felt strikes in the public sector could ever be justified, the spokesman said: "Does the Prime Minister think that people in this country - parents, commuters, users of public services - should have their routines disrupted? Of course he doesn't think it is right."
Asked for the PM's assessment of the impact of today's strikes, the spokesman responded that Cameron would say "any disruption any user of public services experiences is wrong".
Please #takeextracare on your journey if you're travelling this evening, fire crews are on strike until 7pm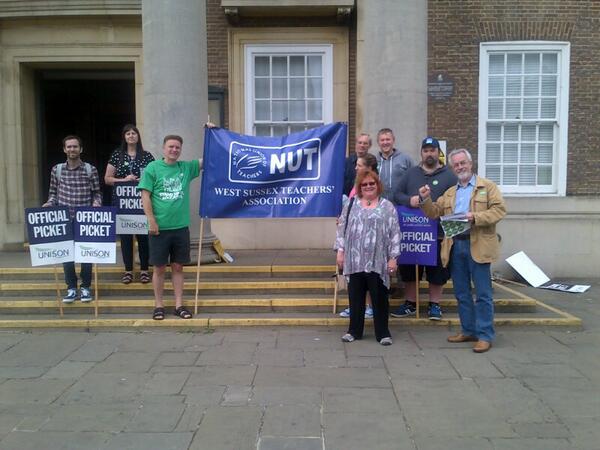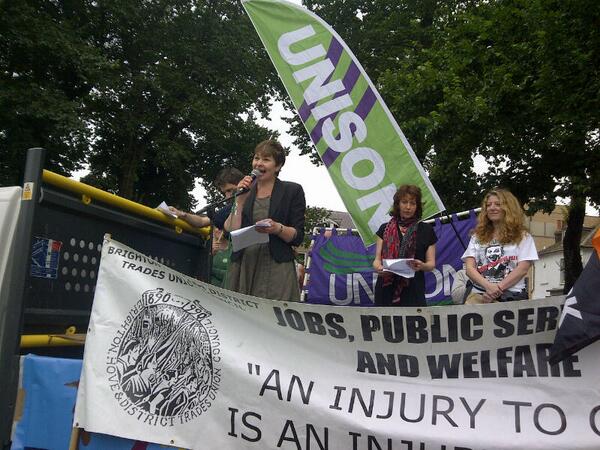 Advertisement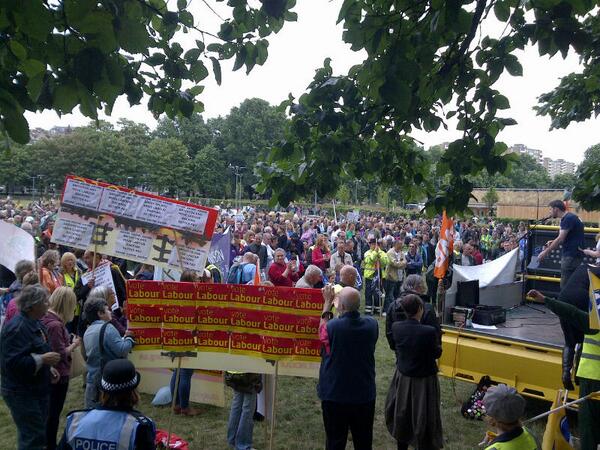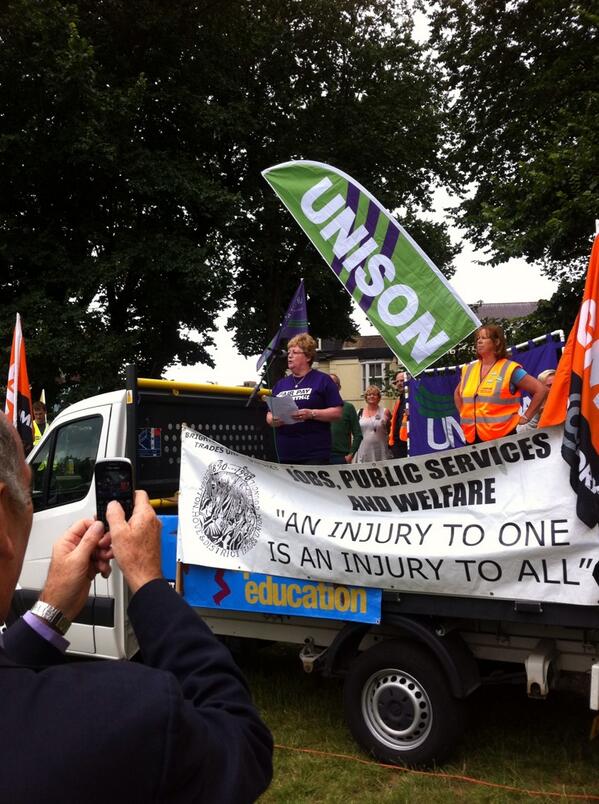 Public sector workers in the Isle of Wight have joined protestors across the Meridian region who are unhappy about their pay and working conditions.
Phil Hornby with Labour candidate in Brighton Pavilion Purna Sen, Rehman Chishti the Conservative MP for Gillingham and Rainham, and Jackie Porter the Lib Dem candidate in Winchester. With a guest appearance by the irrepressible Baroness Trumpington
Load more updates