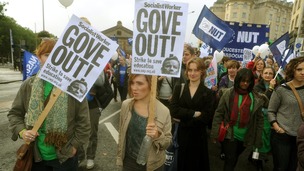 Teachers across the south and south east will be out on strike on Wednesday, forcing the closure of many schools.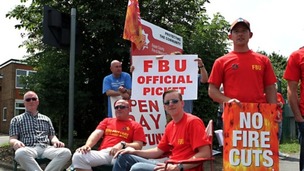 Firefighters across the region walk out in a row over pensions.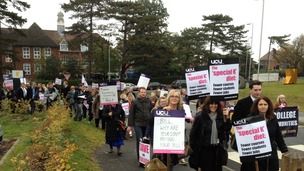 Staff and students are fighting planned cuts at K College in Kent
Live updates
Firefighters in the South plan further strike action
Wiltshire Fire Service have said that during the strike that took place last night there were two calls of false alarm and a co-responder call.
The strike took place between 6.30pm and 12.30am on New Year's Day and further industrial action is planned for Friday 3rd January for 6.30am to 8.30am.
Firefighters in the South plan further strike action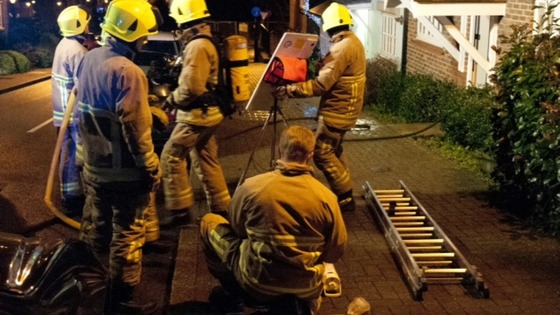 Firefighters in Sussex turned out to reports of fire in Haywards Heath last night despite the strike over pensions.
Appliances were called to a kitchen fire in Roundwood Lane and then immediately went to distinguish a roof fire in Haywards Heath.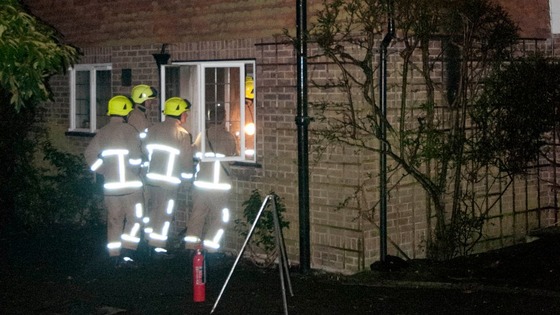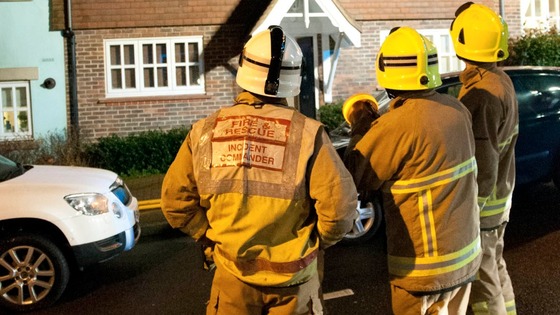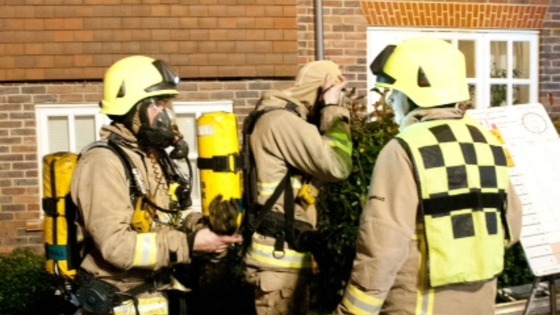 Advertisement
New Year's Eve fire strikes
Wiltshire Fire & Rescue Service is again reminding people to 'take extra care' when firefighters go out on strike on New Year's Eve.
The dispute between the Fire Brigades' Union and the Government is over pension reforms, firefighters will be walking out for six hours from 6.30pm on 31 December.
A further strike has been called for two hours from 6.30am on the morning of 3 January.
New Year's Eve is a time when people want to celebrate, so we would urge everyone to have a good time but to also take extra care when they're out and about. Because of the strike, we will have reduced resources available but we are ensuring that we maintain cover to the best of our ability. People should still call 999 if they have an emergency – we will attend, but it may take us a little longer than usual to arrive."
– Simon Routh-Jones, Chief Fire Officer
Thatched property badly damaged during fire strike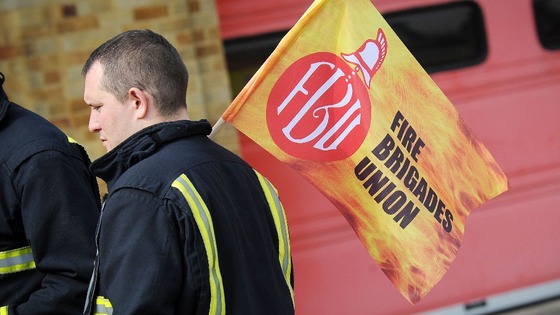 A thatched property in Wiltshire was badly damaged last night during the firefighters' strike. Eight Wiltshire fire crews attended the blaze at Fyfield, near Pewsey at 5.45pm yesterday. But a very strong wind caused the flames to spread rapidly throughout the roof and first floor.
Area Manager Julian Parsons said: 'The industrial action by members of the Fire Brigades' Union had an impact on where the supporting appliances came from.
'But the initial attendance was close to what we would normally expect, with the crew from Marlborough being on scene within 14 minutes of the 999 call being received – our response target for such a remote location is 20 minutes.'
Inquiry into Gurkha Welfare
He hadn't eaten for 15 days and was drifting in and out of consciousness. But today a Gurkha from Reading ended his hunger-strike, after a dramatic intervention by MPs
When Meridian highlighted Gyanraj Rai's protest on Monday, he said he was prepared to die for his cause: securing retired Gurkhas the same pensions as their British counterparts.
Today MPs brokered a deal to end the hunger-strike. The breakthrough follows a remarkable campaign by Kent schoolboy - George Taylor. Phil Hornby has this report.
Inquiry into Gurkha Welfare
Joanna Lumley and members of the Gurkha Justice Campaign will meet with the hunger striking Gurkha, Gyanraj Rai, who is camped opposite Downing Street, to discuss the announcement on Gurkha's Welfare.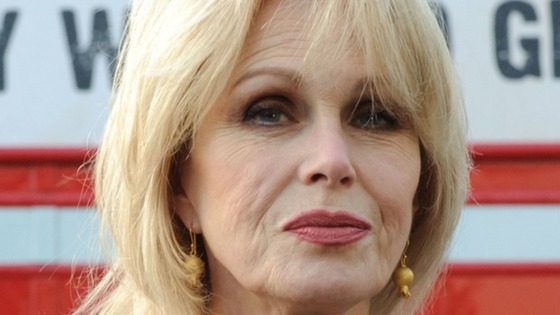 Martin Howe, solicitor and joint founder of the Gurkha Justice Campaign said:
"This presents a unique opportunity to finally settle genuine issues of concern and allows Gurkhas to continue to be held with affection by the UK Government and people.
We are grateful to Parliament for taking up these important issues and for indicating its support for the work of the Parliamentary Inquiry."
Advertisement
Inquiry into Gurkha Welfare
Whilst there have been significant developments in recent years in terms of the pay and conditions of Gurkha soldiers and the extension of the right to settlement there remain some outstanding grievances which the Gurkhas are determined to have addressed. It is for this reason that the All Party Group is to hold this inquiry. This will give the Gurkhas the opportunity to make their case to a committee of Parliamentarians and for the Ministry of Defence to publicly address the points".
– Jackie Doyle-Price, Chair of the All Party Group on Gurkha Welfare
Inquiry into Gurkha Welfare
The All Party Group on Gurkha Welfare is to hold a committee of inquiry into the outstanding grievances on the part of retired Gurkhas and the Gurkha community in the UK.
It follows the campaigning of schoolboy George Taylor from Gravesend in Kent, who launched an e-petition on the Downing Street website.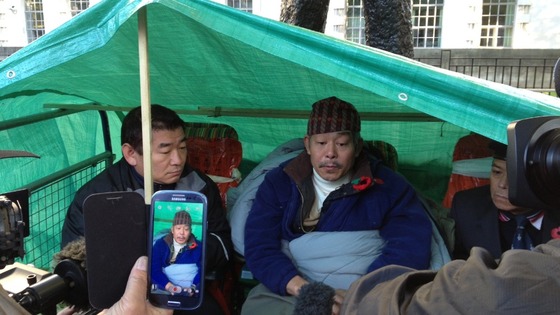 Cleaners at rail company to strike
Cleaners who work for one of the biggest rail companies in the South are due to stage a second strike.
Around 200 staff who clean First Great Western trains will walkout at different times over the next four days.
It's an ongoing dispute over pay and contracts.
Cleaners employed but the firm claim to be First Great Westerns lowest-paid workers.
Earlier this year, they rejected an offer of a 2% rise.
Fire strike 'quiet night'
Firefighters across the region are taking part in a national strike tonight. The industrial action follows a row over their pensions.
Load more updates
Back to top