Live updates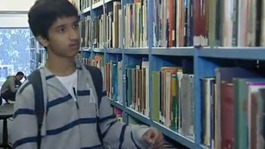 14 year old starts university
Now starting university can be a nervy time for 18 and 19-year-olds, so imagine what it must be like for someone who's just 14.
Wajih Ahmed gained a place at Southampton University after passing his A levels with flying colours andl today was his first day.
Click below for the full report
Advertisement
Teenager dies at former school
A former student of Towers School and Sixth Form Centre in Ashford has died after sheltering from the rain in the school grounds.
In the last hour the school's headteacher has given us this statement:
"An 18-year-old former student at the school who was sheltering from the rain in the school grounds yesterday evening became ill and was taken to hospital where he later died. The school was informed and a minute's silence was observed this morning. Students are being offered any support they need and I would like to ask that the school community is given the opportunity to respond in its own time. Our thoughts are with his family and friends at this sad time.
– Graham Ralph, Headteacher
Schoolboy is youngest student
He passed his GCSEs aged 8. He got A-levels in maths aged 9. And now, a few weeks after turning 12, he is Britain's youngest university student.
Xavier Gordon-Brown, from Sussex, has just embarked on a Mathematics degree with the Open University, alongside learning three languages and taking a Grade 8 exams in Piano, Clarinet and Violin. Derek Johnson went to meet the child prodigy at his home in Haywards Heath.
Back to top