Sultan's submariners memorial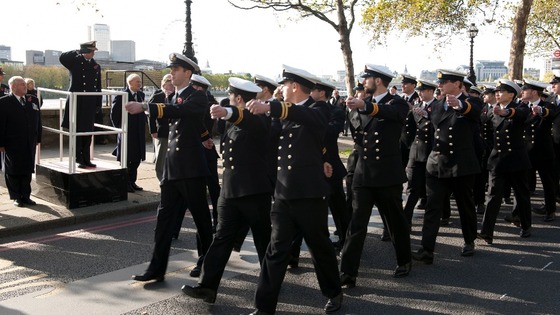 Submariners from Portsmouth's HMS Sultan went to London's Embankment to support the Submariners Association Annual Memorial Service.
The group were among more than 250 members of the submariner community.
The service was instituted in 1923 following on from the unveiling of the National Submarine Memorial in 1922, is held on the Sunday before the national Remembrance Day Parade.
The Submariners and veterans marched from the anti-submarine Q-ship HMS President to the memorial.
The open air service was followed by the laying of 30 wreaths with a salute by the head of the Navy's Submarine service.
A Roll Call of the submarines who lost their lives was also read by submariners of several generations during the service.
Mechanic Submariner Charles Edwards said: "It was an honour and privilege to represent HMS Sultan on this occasion, to hear the names of all the submarines lost throughout the Submarine service's 112 year history brings home the reality of the occasion, with each name a boats crew is lost."