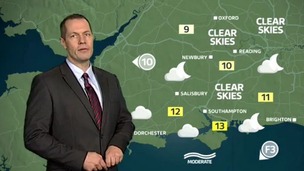 James Wright has the forecast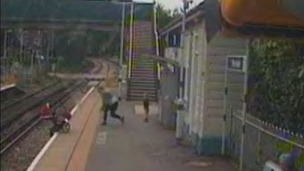 This is the heart-stopping moment a baby in a pushchair rolls off a train platform onto the tracks.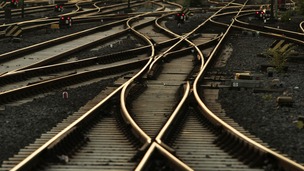 Rail fares have been rising faster than the rate of inflation for more than a decade. So how do you make your money go the furthest by rail?
Live updates
Fred Dinenage takes part in the Ice Bucket Challenge to raise awareness of motor neurone disease
The awareness raising initiative also known as the ALS Ice Bucket Challenge in the USA - ALS standing for amyotrophic lateral sclerosis. The challenge dares those nominated to be filmed having cold water poured over them - they make a donation to help research - and they then challenge others to face a similar fate.
They then have twenty-four hours to comply or must, as a forfeit, make a donation to charitable organisation. Fred has nominated his co-presenter Sangeeta Bhabra and another colleague, Robin Britton, Head of News at ITV Meridian. He also nominated his friend and BBC South presenter, Sally Taylor.
For more information on the Motor Neurone Association and their fund raising objectives please go to the link here
Dementia patients feel the need for speed
It sounds like an unlikely idea - a powerboat being driven by elderly dementia patients at speeds of up to 40 knots. The Wetwheels project was a huge success - until lottery funding dried up. Richard Slee takes up the story.
Advertisement
Weather warning for the region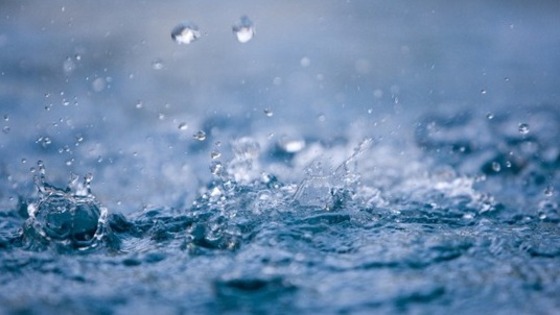 The Met Office has issued a weather warning for the region with 30 to 40 millimetres of rain expected in some parts today. Winds of around 40 miles per hour are also expected to hit the coast.
A yellow weather alert is in place and it's predicted there could be travel problems for the millions of people returning home from a weekend break as surface water builds up on the roads.
Temperatures will struggle to get above 17C (62.6F) - well below average for August.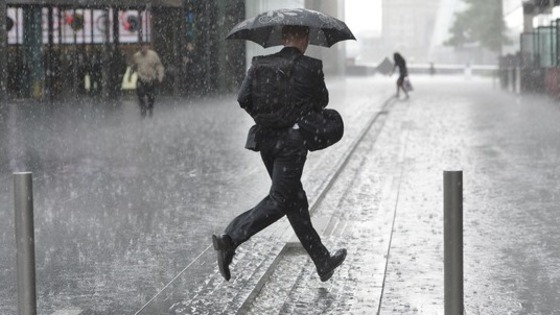 The Met Office said, "Heavy rain is expected to affect many southern areas of Britain at times during Bank Holiday Monday, with strong winds a possible additional factor close to southern coasts. The public should be aware that there may be some impacts to holiday traffic and other outdoor activities."
"Rainfall amounts look like exceeding 20mm quite widely, while a few places might see around 40mm, so there will be a lot of surface water and spray on roads.The spray will probably be made worse by strong winds across some southern areas; gusts to around 40mph may occur at some coastal locations although this will depend on the exact track of the low pressure."
Surrey officer who was first to win Victoria Cross to be honoured
A commemorative paving stone in memory of Captain Francis Grenfell was unveiled at a ceremony in Guildford, Surrey, as part of a nationwide scheme.
Part of Britain's First World War centenary commemorations, the scheme will see each VC winner from the Great War remembered with a paving stone in their home town.
The first of the paving stones were laid on Saturday in memory of Charles Garforth in Willesden Green, London, Sidney Godley in East Grinstead, West Sussex, and Theodore Wright in Hove.
Capt Grenfell, who was born at Hatchlands, East Clandon, near Guildford, was the first officer to be awarded a VC in the war for his bravery while helping to cover the withdrawal from Mons.
Today's commemorations in Guildford, attended by around 20 members of the officer's family, included a service at the town's Holy Trinity Church followed by a ceremony at Tunsgate Arch on Guildford High Street, where the stone was laid.
Members of the 9th/12th Lancers Prince of Wales's Regiment also travelled from Germany to attend the ceremony, bringing Capt Grenfell's medals which he left to his regiment.
The officer, who joined the army straight from Eton, was commissioned into the infantry and served during the South African war. An international polo player, he transferred to the 9th (Queen's Royal) Lancers.
Exactly 100 years ago today, he rode with the regiment in a charge against a large body of German infantry at Audregnies, Belgium.
After heavy casualties he was left as the senior officer and was rallying part of the regiment behind a railway embankment when he was twice hit and severely wounded.
In spite of his injuries, he and some volunteers helped save the guns, pulling them out of range of enemy fire.
Capt Grenfell was brought home wounded twice and each time returned to the Western Front but was killed in action at Hooge in the Ypres salient on May 24 1915, aged 34. His regiment carried his body five miles out of the lines to bury him in Vlamertinghe churchyard.
Awarding him the VC for his bravery, King George V wrote to his guardian and uncle: "The Queen and I are grieved beyond words that your gallant nephew has fallen in battle.
"I was proud to give him his nobly earned Victoria Cross and trusted that he might live to wear it for many years. Our heartfelt sympathy."
Councillor Matt Furniss, portfolio holder for Guildford's First World War commemorations, said: "We are honoured to commemorate the life of a local World War One hero, Captain Francis Grenfell."
As part of the scheme, each of the 430 men awarded the Victoria Cross - the British Empire's highest medal for military valour - in the First World War will have their names enshrined in a paving stone in their home town.
Corporal Garforth, described as a "remarkable soldier" by the MOD, was one of the first to be honoured with a paving stone yesterday.
He received the VC while serving in the 15th Battalion The King's Hussars, now the Light Dragoons, after he freed a fellow soldier who was caught in barbed wire during an attack by the Germans in Belguim on August 23 1914.
His actions gained him the VC, but he twice more went on to defy enemy fire to save comrades. He sruvuved the war and returned home to London, where he later became a police officer, only after becoming a prisoner of war.
Communities Secretary Eric Pickles said: "One hundred years ago today these brave young soldiers were rightly awarded Britain's highest military honour for acts of exceptional courage in the cause of liberty.
"Today communities are gathering to lay the first paving stones in their honour as a fitting tribute to their bravery. We remember that these men were not born heroes. They came from towns and cities just like ours, but went on to carry out astonishing acts of valour in service of their country."
Each stone will be installed on the 100th anniversary of the action for which each medal was issued, and will include a digital sign or QR (Quick Response) code giving people more information about the person whose memory it preserves.
Heathrow flight undergoes Ebola checks after passenger falls ill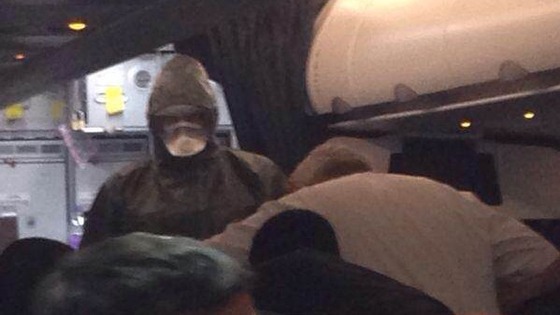 Passengers on the internal flight from London to Aberdeen report that one passenger fell ill onboard the plane and the flight crew alerted the authorities. Local health officials then boarded the plane in face masks and protective clothing and assessed the condition of the poorly passenger. An eye-witness onboard told ITV Meridian that the passengers was then "taken to an isolation unit" and everyone else was told to be on the look out for symptoms of illness. It's not believed at this stage that the passenger is suffering from the Ebola virus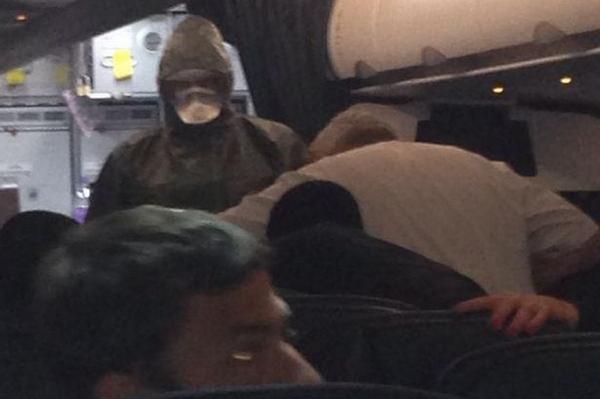 Crime down at Reading Festival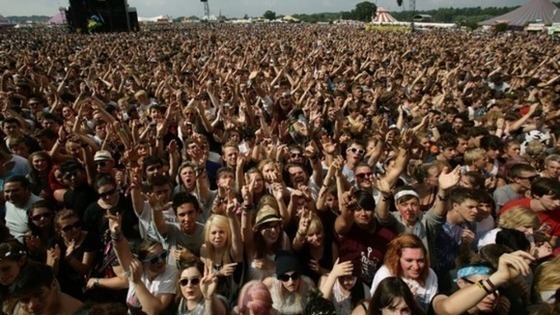 Police say 78 crimes have been reported at Reading Festival so far, which is slightly down on last year.
There have been eight assaults, 15 drug related offences, one public order offence and one offence of going equipped reported since Wednesday.
One robbery has been reported, compared with five last year.
There have been 51 reports of theft with 15 of those happening in the main arena.
There has also been one report of rape and two people have been arrested and bailed in connection with the incident.
Police have made 46 arrests so far with three being on suspicion of robbery, one suspicion of fraud and others for drugs possession and supply and public order offences.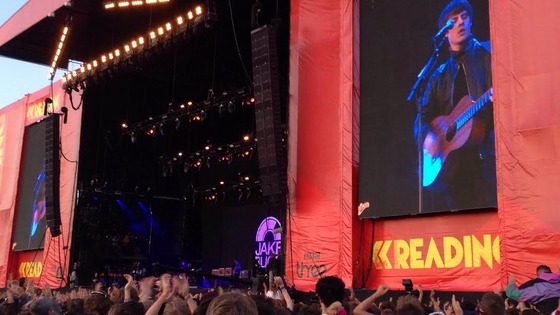 Chief Inspector Dave Parker said: "We are pleased with the slightly lower levels of crime so far at Reading Festival, which has been a result of proactive policing and the good work of on-site security.
"As we come into the final day of the festival, we continue to remind festival goers to observe the safety warnings and keep valuables out of site.
"We look forward to a fun and safe final day here at Reading and are now looking towards the policing required to get people on their way back home safely, later in the day.
Advertisement
Easyjet puts 'contingency plans' into action
EasyJet said it is putting its contingency plans into action following a volcanic eruption in Iceland.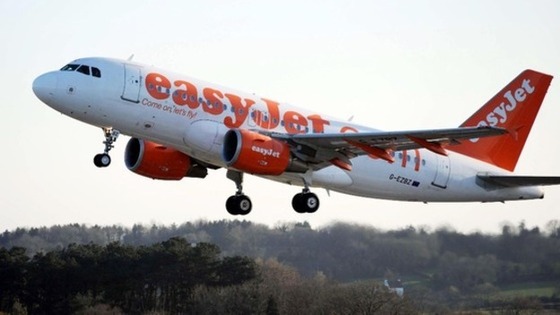 "As things stand there are no changes to easyJet's flying programme, including flights to and from Iceland," a spokesperson for the airline said. The budget airline said it is using specialist technology to ensure any ash created by the eruption is detected and chartered.
Easyjet puts 'contingency plans' into action
National
The Met Office has been in "close contact" with Iceland's Meterological Office, after it issued a red alert for the country's Bardabunga volcano which began erupting today. A spokeswoman said:
We are in close contact with the Icelandic Met Office, but currently they tell us that the eruptions are sub-glacial, so no ash has made it to the surface.

If ash does make it to the surface, we will run our model which will indicate where any ash would go, and we will inform the CAA and Nats. They will then make the decision on how that will affect any air flights.
– Met Office
Appeal to help find missing Frimley woman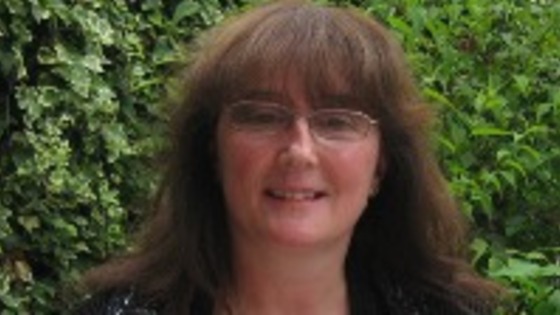 Surrey Police is appealing for help from members of the public to help locate a 50-year-old woman who has gone missing from the Frimley area.
Rosemary Giles was last seen a week ago on the afternoon of Friday, 15 August. Surrey Police is growing concerned for her welfare and describes her departure and lack of contact with her family as extremely out of character.
She is described as white, 5ft 6" tall and of a medium build. She has long dark straight hair, grey eyes and wears glasses. Rosemary drives a red Renault Megane with the index T340 RCF which is not at her home address.
"No-one has seen or spoken to Rosemary in the past week and we are extremely concerned for her welfare as she has some health issues. Officers are carrying out numerous enquiries to locate her and I am appealing for anyone who has any information or knows the whereabouts of Rosemary to contact police as soon as possible. Similarly, I would ask Rosemary herself to contact us or the Missing People helpline to let us know she is safe and well."
– Detective Sergeant Emma Lefort
Dame Kelly Holmes supporting ITV Local Heroes
There are hundreds of community sports clubs right across the South East, and it's thanks to an army of volunteers that many of these clubs survive. This summer ITV, in partnership with the charity Join In, is aiming to get 100,000 people to sign up as volunteers. It's part of ITV's Local Heroes campaign. Dame Kelly Holmes knows only too well the importance of volunteering. Helen Plint reports.
Load more updates
Back to top