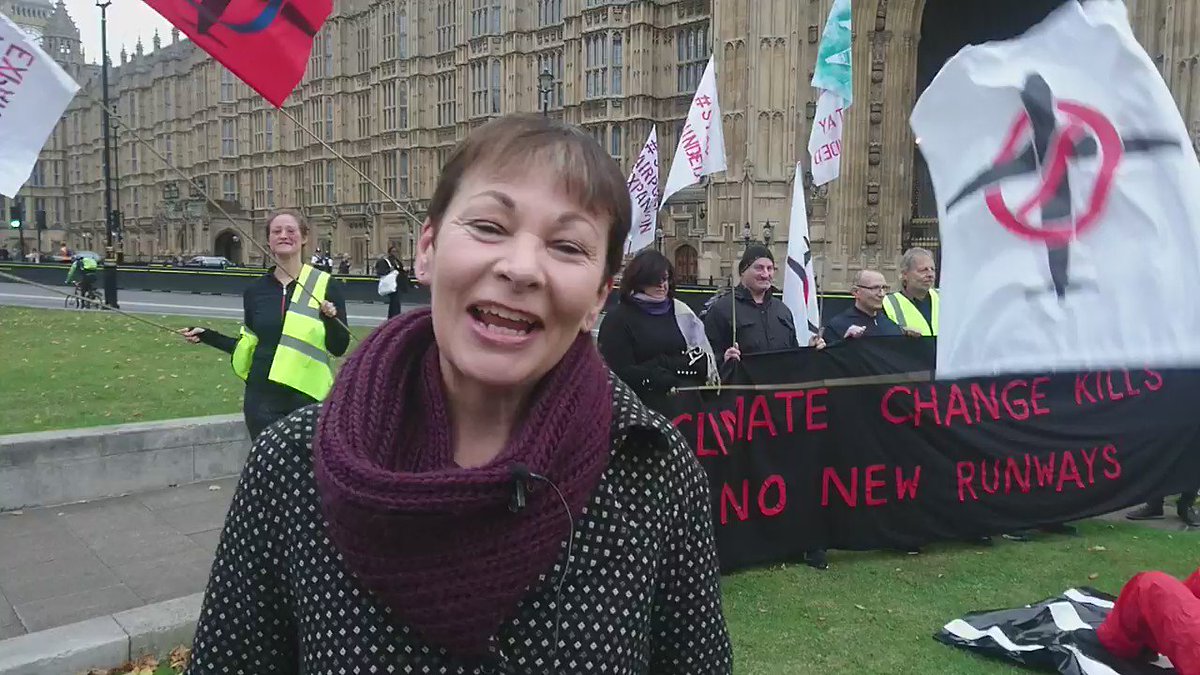 People fighting plans for airport expansion in the South have begun to gather outside the House of Commons ahead of an official government announcement on the matter.
The Government's preferred choice for the location of a new runway or additional capacity for aeroplanes and flights - will be announced at 12.30 this afternoon.
Advertisement
The M4 London bound is closed. There are long delays due to a fuel spill in Chiswick between J3 A312 (Hayes) and J1 A4 / A205 / A406 ( Chiswick Roundabout).
There is congestion to J4b (M25). Traffic coming into London is being diverted, with the A4 closed in both directions in Chiswick at the Hogarth Roundabout after a large fuel spill.
It is estimated the M4 will be reopened at around midday.
Two lanes closed due to bridge struck by vehicle on M20 London bound between J11A (Channel Tunnel) and J11 B2068 (Hythe / Westenhanger). lanes one and two (Of Three) are closed.
If Heathrow gets the new runway it's claimed:
70,000 new jobs
Biggest ever economic boost for the region
40,000 extra houses
Brexit boost
New rail link from Reading to Heathrow
300,000 more people to get aircraft noise with new flightpaths in Berkshire, Oxfordshire, Surrey and Hampshire
M25 to be put in a tunnel and M4 improved
800 homes demolished
Heathrow say it will meet new emissions rules
Runway to open by 2025
Gatwick say the fight is not over as it presses ahead with second runway plans
Third runway to be approved
The Government is today expected to give the go-ahead for a third Heathrow runway bringing to an end decades of debate over where airport expansion should be in the south east.
If the new runway is built it will be the most significant development for the Thames Valley in a generation.
Teansport Secretary Chris Grayling will make the announcement in the Commons at 1230.
The Government view is that with the UK leaving the EU we need to have the best links to the world and Heathrow offers the best connections.
While Heathrow will be the given the green light to expand there will be a year of consultation before MP's vote early in 2018. Only then will a final decision be ratified.
But the decision will bring new controversey.
Campaigners say it will lead to emissions that will break new guidelines. There will be a Juditial Review led the Windsor and Maidenhead Council at odds with local MP and Prime Minister Theresa May. She had previously opposed the scheme.
Government Ministers Justine Greening, Boris Johnson and Philip Hammond remain opposed. But the Government will insist it is the right thing to do for the country.
It is unclear if Gatwick will be allowed to expand at a later date but the Sussex airport says it will press ahead with its plans for a second runway anyway.
Heathrow say a third runway will create tens of thousands of jobs and be the biggest boost ever for the local economy.
Critics say more noise and pollution will be the price and promise to do all they can to fight the plan.
Heathrow plan The main Heathrow plan is for new runway north of the existing airport near the M4. The new runway will cost £17.6 billion pounds.
The number of flights will rise from 480,000 a year - to 740,000. It'll be open in 2024 or 2025.
But to build it means demolishing 783 homes in nearby villages. Campaigners say an extra 300,000 people a year will end up living under new flight paths.
The runway will create 72,000 local jobs - and that means 40,000 new homes will be needed, many in Berkshire, Buckinghamshire, Oxfordshire and north Hampshire.
There will be extra pressure on roads and rail - as passenger numbers rise from 75 million today - to 150 million, each year, by 2050.
The government will make an announcement about whether Heathrow or Gatwick should be awarded a new runway at 12.30pm today.
Read the full story ›
Advertisement
Police are appealing for help in identifying two women in connection with an allegation of sexual assault on an 18-year-old-girl in Guildford.
The incident took place on Saturday 22nd October between 6am and 7:30am in a wooded area off Parkway.
Police believe the women may have witnessed the assault.
A 31-year-old man has been charged with seven offences in connection with the assault and has appeared at court.
These women could have vital information which could assist our ongoing enquiries. If this is you in the image or you know who these girls are please get in touch with us as soon as possible
– Detective Sergeant Ollie Cummings, Surrey Police
Load more updates