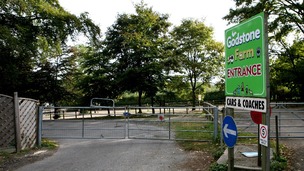 The High Court has ruled that a Surrey petting farm is solely liable, following an E.Coli outbreak in 2009.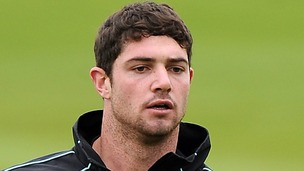 English cricket is set to step up its drug-testing procedures as a result of the death of Tom Maynard.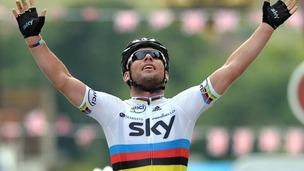 Mark Cavendish wins the final stage of the Tour of Britain in Guildford, Surrey, whilst Jonathan Tiernan-Locke celebrates overall victory.
Live updates
Inquest for Surrey cricketer
Wales
Surrey captain 'wasn't aware' of drug misuse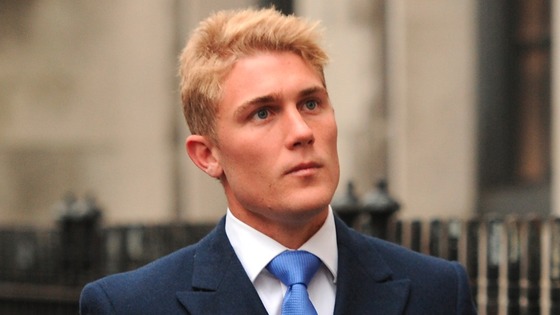 Richard Morgan tweeting from the inquest of Tom Maynard has said:
"Rory Hamilton-Brown, captain of Surrey, also says he wasn't aware of any drugs misuse by Tom Maynard."
Inquest for Surrey cricketer
Train death cricketer 'high on drugs'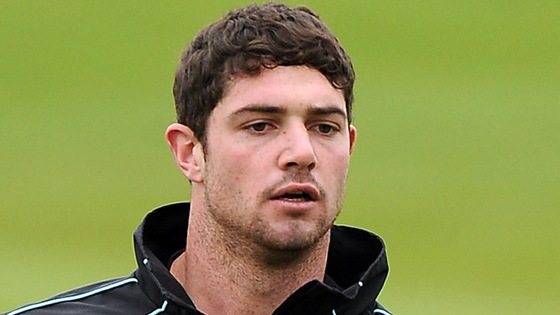 A county cricketer was electrocuted on a railway line before being struck by train as he attempted to flee police after driving while on a cocktail of drink and drugs, an inquest heard today.
Tom Maynard, who had been widely tipped as a future England international, was found near Wimbledon Park station on the London Underground District line shortly after 5am on Monday, June 18 last year.
The 23-year-old Surrey batsman was electrocuted after stepping on a live track before his lifeless body was hit by a train, causing him to die from multiples injuries, Westminster Coroner's Court heard.
He had earlier been stopped by police nearby after his black Mercedes was seen driving erratically, but the sports star fled the vehicle, leaving his keys in the ignition.
A post-mortem examination showed he was nearly four times the legal limit to drive and had also taken cocaine and ecstasy in the form of MDMA after a night out with his two flatmates in Wandsworth, south London.
Tests on hair samples indicted Maynard may have been a regular drug user up to three and half months before his death, the inquest heard.
Advertisement
Inquest for Surrey cricketer
London
Maynard 'enjoyed socialising and enjoying himself'
by Paul Brand - ITV London reporter
Tom Maynard's father, the former England international Matthew Maynard, has said it is important his son is "remembered as a person as well as a cricketer" in a statement read at his inquest.
"He enjoyed socialising and to drink alcohol at the right times and to enjoy himself with the lads," Matthew Maynard added.
It was after a night of socialising that Tom Maynard abandoned his car after being spotted by police and was found on the train line at Wimbledon, south-west London.
Man dies after police crash
Man dies after failing to stop for police car
A driver has died in a collision in Surrey after failing to stop for a police car. Surrey police said the driver and sole occupant of the silver Lexus died in Felcourt Road in Lingfield on Thursday evening.
The car was involved in collisions with three other vehicles. The force hasn't said whether the vehicle was being pursued by police, but the matter has been referred to the Independent Police Complaints Commission. It has decided that Surrey Police should carry out the investigation.
The driver and sole occupant of the Lexus was pronounced dead at the scene. The occupants of one of the other vehicles were taken to the Royal Sussex County Hospital, where the driver is being treated for serious but non-life threatening injuries. The passenger was treated for minor injuries.
Man dies after police crash
IPCC refer investigation into fatal crash in Lingfield
Following a fatal collision in Felcourt Road, Lingfield on Thursday the Independent Police Complaints Commission has decided to refer the matter to Surrey Police for local investigation.
Having attended the scene of the collision and then Surrey Police Headquarters, where they listened to the recording of the pursuit, IPCC investigators have advised that the investigation can be carried out by Surrey Police.
TRAVEL: M25 - Accident closes a lane
One lane is closed on the M25 anticlockwise in Surrey between junction 8 for Reigate and junction 7 for the M23 due to an accident.
Advertisement
Travel news for Tuesday
TRAVEL - TRAINS: SURREY - Taxis replace trains at Virginia Water to Weybridge
We are now unable to run between Virginia Water and Weybridge. Taxi's are being arranged to run on this route.
From
@SW_Trains
on Twitter:
Travel news for Tuesday
TRAVEL - ROADS: SURREY - A22 Godstone, breakdown
One lane closed due to broken down lorry on A22 Godstone bypass Southbound between M25 J6 and A25 Oxted Road (Naggs Hall Roundabout). Lane one (of two) is closed because of a broken down cheese lorry. Not causing any delays.
Travel news for Tuesday
TRAVEL - ROADS: SURREY - J9-J10/M25 clockwise accident
Two lanes closed and very slow traffic due to accident on M25 clockwise between J9 A243 / A244 / B2430 (Leatherhead) and J10 A3 (Wisley Interchange), congestion to J8 A217 (Reigate). Lanes three and four (of four) are closed after a car spun near to Cobham services.
Measles cases reach "highest levels"
Measles outbreaks reach a high
The number of cases of measles has reached its highest level for 18 years, health experts have said.
The majority of cases of the highly infectious disease have been recorded in Surrey, Sussex, and in Merseyside, as well as several smaller outbreaks.
There were 2,016 confirmed cases in England and Wales in 2012 - the highest since 1994, said the Health Protection Agency.
Symptoms include fever, cold symptoms, red eyes, sensitivity to light and greyish white spots in the mouth and throat. After a few days a red-brown spotty rash will appear.
People are protected against measles, mumps and rubella with the combine MMR vaccine - which is normally given as part of children's routine vaccinations.
The HPA said older children who were not vaccinated at the routine age, who may now be teenagers, are at particular risk of becoming exposed.
Load more updates
Back to top