Sussex is one of the police forces with the highest number of firearms certificates in England and Wales, as the number of legally owned guns reaches its highest level for 20 years.
There were more than 1.3 million shotguns and and 525,125 other firearms covered by licences at the end of March. The combined total of 1,863,524 is the largest recorded since statistics were first collected in 1995.
There were 153,603 firearms certificates, which cover guns other than shotguns such as rifles, on issue earlier this year - the highest number since 1988. A certificate can cover several guns.
Police forces with the highest number of firearms certificates as of March 31 2015 were Devon and Cornwall, Sussex and West Mercia -10,855, 6,735 and 6,708 respectively.
A report published by the Home Office alongside the figures said the number of firearms fell from 418,300 to 295,000 between 1996 and 1998 as tighter controls were introduced in the wake of the Dunblane shootings.
Since 1998, there has been an upward trend.
Police dogs who helped in the aftermath of the Shoreham air disaster have been rewarded for their hard work.
The professionally trained canines had their skills heavily tested as they aided with the recovery operation.
Pets Corner delivered a doggy hamper to their dog unit headquaters which included tennis balls and chew sticks.
Advertisement
Hundreds of police officers from six forces - including Sussex and Thames Valley - are taking part in a pilot exercise to improve stop-and-search techniques.
It follows the death of 15-year-old Alan Cartwright, who was stabbed to death. His family are calling for more police stop and searches to curb knife crime.
The initiative by the College of Policing involves more than 1,300 officers from the Metropolitan Police Service, Cleveland, Sussex, Thames Valley and Greater Manchester forces, and the British Transport Police.
About 220 officers from each were chosen to take part in the pilot, which was designed with the Equality and Human Rights Commission (ERHRC).
The impact of the training will be analysed by the college and independent researchers to establish if the training changes the way officers approach stop and search.
"We know the public supports the police use of stop and search powers especially where the powers are used to keep people safe. The challenge now is to make stop and searches more effective because high numbers of negative searches can help to create a view that they are unfair and constitute a disproportionate response from police.
"The training will help officers to recognise unconscious bias and monitor how they make decisions about the use of stop and search powers."
– Richard Bennett, College of Policing
The family of a 20-year-old woman who died from a stab wound in her flat in Bexhill in East Sussex have paid tribute to her.
Lauren Masters was found at the property on Sutherland Avenue on Friday 28th August.
They said: "Lauren was much loved by all who knew her. She was a precious daughter, sister, granddaughter, best friend and a devoted mum to her two young boys.
"She will be sorely missed by all her family and friends, who she was always there for and supported."
Paul Withers, 21, from Bexhill, has been charged with murder and will appear at Lewes Crown Court on 18th of December.
A man from Bexhill has been charged with the murder of a 20-year-old woman at her flat in the town.
Paul Withers, 21, has been accused of killing Lauren Masters at her address in Sutherland Avenue. He is due to appear at Brighton Magistrates Court on Bank Holiday Monday.
Sussex Police say the two knew each other. Officers were called to the apartment at 1.35pm on Friday 28th August. The police said the victim died from a stab wound.
"We are appealing to anyone who heard any disturbance or saw anything suspicious around this time on Friday (29 August) in Sutherland Avenue or the surrounding area to contact police.

"Also we would like to hear from anyone who has any other information which could assist this investigation."
– Detective Chief Inspector Mike Ashcroft, Surrey and Sussex Major Crime Team
Anyone with information can contact the police on 101 or email 101@sussex.pnn.police.uk quoting Operation Rockingham.
Alternatively you can telephone the independent charity Crimestoppers anonymously on 0800 555111.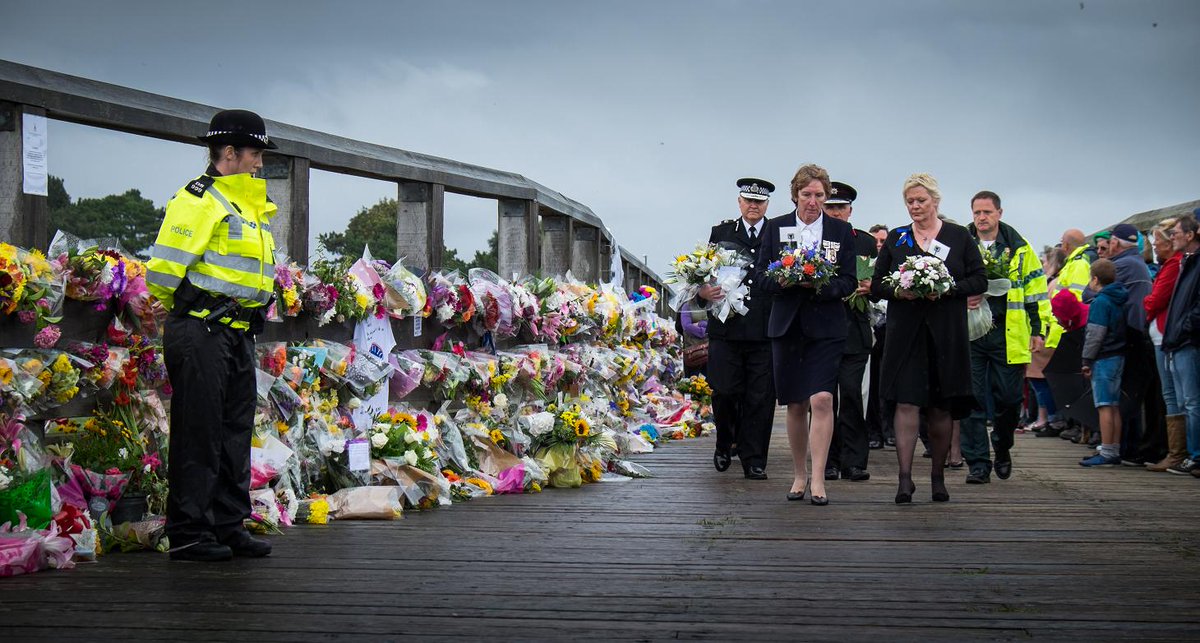 Advertisement
A motorcyclist who died after his motorbike collided with a tractor pulling a trailer on the A27 in Sussex has been named.
Rene Weise, 31, was a German man who lived in Alice Street in Hove. He was riding a green Kawasaki ZR800 at Ashcombe near Lewes when it collided with a tractor driven by a 20-year-old man from Plumpton. The motorcyclist died at the scene of the crash.
Following the accident the police closed the eastbound dual carriageway between Falmer and Lewes for several hours. Detectives are appealing for anyone with information to telephone the police on 101 quoting Operation Principal or by sending an email to collision.appeal@sussex.pnn.police.uk .
A police car has been designed for Sussex Police, especially for Brighton Pride, which kicks off tomorrow.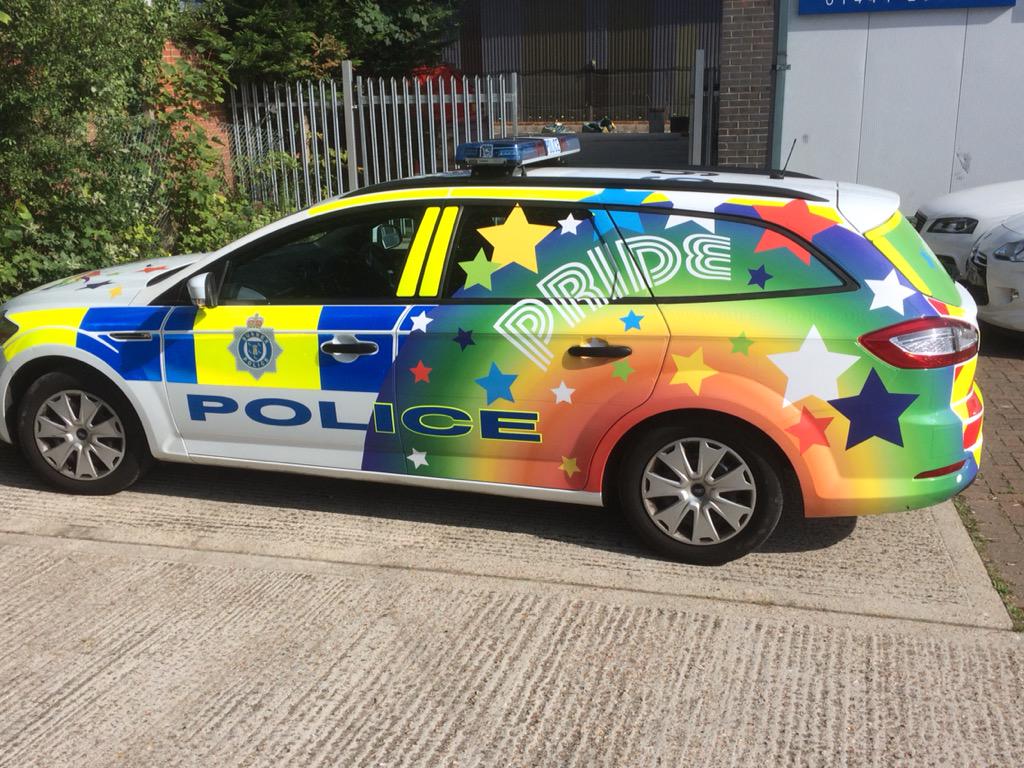 Now in it's 25th year - 160 thousand people are expected to attend. It's the largest event of its kind in the country. This year, an extended parade will start from Hove Lawns at 11am and retraces the steps of the first Pride walks.
There have been reports of police activity near cliffs in Sussex tonight. The area between Ovingdean and Rottingdean has been surrounded by emergency crews this evening. Neither Sussex Police or East Sussex Fire and Rescue Service have yet revealed any further information.
Police are trying to trace a taxi driver who picked up a woman after she was raped in Brighton.
The taxi picked up the 18-year-old from an address in the city and dropped her off at the Revenge nightclub in Old Steine. That was at around 3am on Friday 12th June.
The teenager was very slim and was wearing a light crop top and skinny black jeans.
The victim then raised the alarm that she had been a raped by a man who she had met earlier that night.
She had been on a night out with friends but at about 2.20am she left the nightclub with a white man. He took her to a house and then raped her.
Detective Constable Léonie White said: "The victim is very upset about her ordeal and she is being supported by specialist officers.
"We know that she left Revenge, but do not know whether she walked to the address with the man or whether they went together in a taxi.
"We need to speak to any taxi drivers who were working in Brighton who could have picked up the victim either when she left the club or to take her back there after the attack.
"We would also like to speak to anyone else who may have seen the victim leaving the club with a man at about 2.20am.
"If you know anything at all, please contact us."
Anyone with information should email 101@sussex.pnn.police.uk quoting serial 254 of 12/06, call 101 or contact the independent charity Crimestoppers anonymously on 0800 555111.
Load more updates