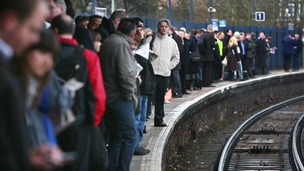 Rail passengers in the Meridian Region will be faced with disruption this Christmas because of engineering works.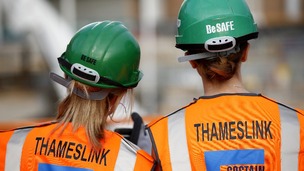 A crucial stage of the £6bn Thameslink project connecting trains from the South East to the north of London is reaching its conclusion.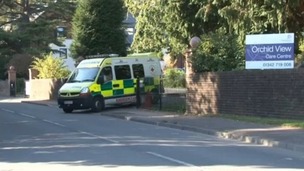 Verdicts are due to be recorded at an inquest into the deaths of 19 elderly residents at a care home in Sussex.
Live updates
Church of Scientology wedding victory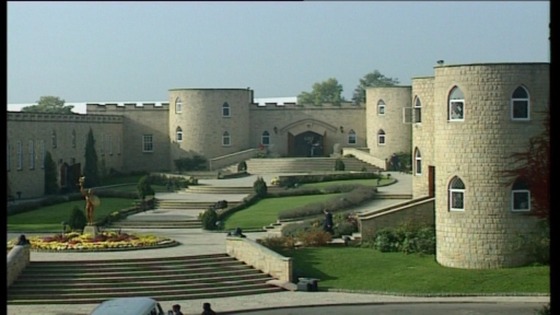 A couple from Sussex are claiming a human rights victory after winning the right to wed in a Church of Scientology chapel.
Scientologists Louisa Hodkin and Alessandro Calcioli, both 25 and from East Grinstead, had put the ceremony on hold after a High Court judge said services run by Scientologists were not "acts of worship".
But the Supreme Court today overturned that decision and ruled that the Scientology church was a "place of meeting for religious worship".
Judges said religion should not be confined to faiths involving a "supreme deity".
Dog rescue centre's anniversary
Video. A West Sussex charity which re-homes rescue dogs is celebrating its 25th anniversary today. The Dogs Trust in Shoreham opened its doors in 1988 and has now re-homed more than 8,000 dogs.
Advertisement
Streets flooded by tidal surge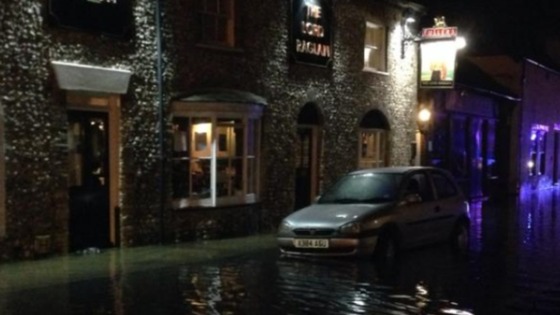 The Lord Raglan pub in Emsworth and the street outside were flooded by the tidal surge.
Violence towards parents
A charity in Sussex says more needs to be done to tackle the problem of children who are violent towards their parents.
More than 100 children, aged 13 and under were prosecuted for domestic violence in Britain last year.
Break 4 Change in Brighton runs one of the few programmes in the country which looks at this issue.
Sarah Buchanan from Break 4 Change tells us how people are using the charity.
MBE for Chairman of Sussex Neighbourhood Watch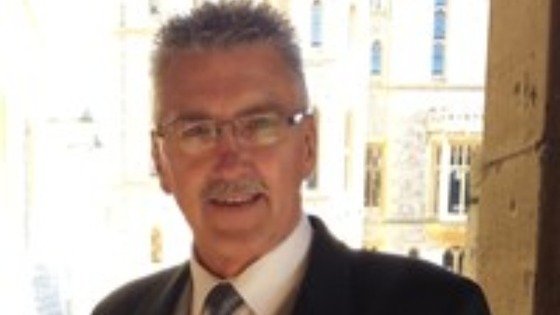 The Chairman of Sussex Neighbourhood Watch has picked up his MBE.
John Wright was named in the Queen's Birthday honours earlier this year for his services to the organisation and the community in Crawley.
Giant ribbon for World AIDS Day
The police have release dramatic footage of the aftermath of a burglary following a spate of break ins in Hampshire. Homeowners are being warned to review their security after a number of properties in the Waterlooville and Havant areas were targeted. Richard Slee reports.
Advertisement
Giant ribbon for World AIDS Day
The world's largest Aids awareness ribbon, measuring 45 metres, has been unveiled in Brighton. The event is one of several taking place across the south east to mark World AIDS Day. Tom Savvides reports.
Giant ribbon for World AIDS Day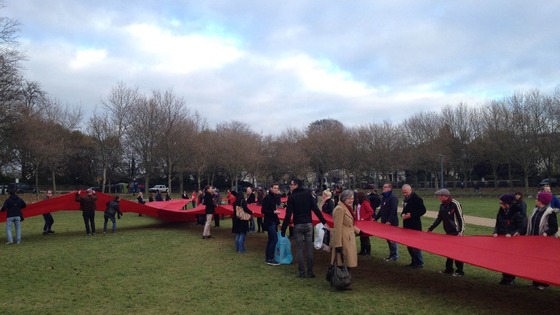 Giant ribbon for World AIDS Day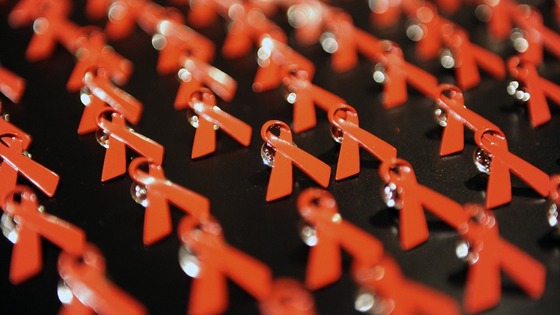 Caroline Lucas MP will be marking World AIDS Day today at an event where the world's largest AIDS awareness ribbon - at 45 metres wide - will be unveiled. The MP for Brighton Pavilion will open the 'You, Me and HIV' event organised by AVERT, the Brighton World AIDS Day Community Partnership.
Caroline Lucas said: 'I'm extremely proud to be taking part in World AIDS Day. It is about remembering those who have died, and supporting those for whom HIV and AIDS, along with the associated stigma, prejudice and financial hardship, remain a daily reality.
'Brighton and Hove has the highest prevalence of people with HIV outside of London and yet around one in five does not know he or she has the virus. If people are diagnosed and treated in time, they can now live a normal life span, and infectiousness can be reduced by 96%.'
Dino sells for £400k at auction
We're often used to hearing about works of art selling for great sums at auctions - but a most unusual lot has just gone under the hammer in Sussex. A diplodocus/or diplodocus fossil, that's 150 million years old, was sold to the highest bidder.
It was predicted to go for over half a million pounds - so what did the new owner pay - and who on earth bought it? Charlotte Wilkins has been to find out.
Load more updates
Back to top