A couple from Sompting were defrauded out of several thousand pounds when they were the victims of an elaborate scam on Tuesday last week.
A man who claimed to be calling from the Metropolitan Police rang the couple's home phone number and said that there had been fraudulent transactions on their bank account.
He then asked if they would be prepared to assist with an undercover operation to expose forged bank notes being trafficked by dishonest back staff.
A bogus courier was sent to their house and the couple handed over the money. He is described as white, in his early 20s, 5' 6"-5' 7", of small build with a pale complexion, mid-brown wavy hair and having 'childlike' features. He was dressed rather scruffily in casual clothing that included a dark round-necked T-shirt and a knitted grey cardigan with a large collar. Police have issued an e-fit of the man.
"This was an elaborate and convoluted con trick that must have required at least three people to pull it off. As in previous attempts across the county, some of which have been successful, the trick has been to convince the victims that they were phoning the police or their bank. They do this be remaining on the phone after they have called the victim, who then thinks they are making a new call to the police or bank that is 'answered' either by the original caller or an accomplice. It is a mean crime, invariably targeted at more vulnerable and trusting members of the public. We would like to hear from anyone who may have been the target of a similar scam or indeed, has become a victim. Please call us on 101 quoting serial 1643 of 16/09."
– Detective Constable Paul Tonks
Police or bank staff will never ask you for PIN numbers or send a courier to your house to collect bank cards or cash. If you have any doubts about a caller who asks you to ring back, either use another phone to call or leave it for half-an-hour or so before doing so.
You'll find correct contact details for your bank on correspondence or statements and the police can always be called on 101, no matter where you are in the country.
If you think you are being targeted, use a different phone and dial 999 immediately.
Advertisement
Bart's Bash, the global sailing race organised by the Andrew Simpson Sailing Foundation which took place on 21st September, has set the new Guinness World Record for the Largest Sailing Race (24 hours).
While the Bart's Bash technical team are still processing the data submitted by some of the 768 venues who took part, the Andrew Simpson Sailing Foundation is delighted to announce that the threshold of 2,500 boats sailing in regattas including at least 25 boats, the key criteria to meet the record, has been reached. This announcement comes after processing the results of 3,600 boats, who have sailed over 10,000,000 metres in total, which equals 18% of the data the organisation expects to receive in the coming days. "The event has proved a huge success and we are delighted to announce that, subject to ratification, we have set the new Guinness World Record. And we have done it in style with 82% of the results still to be processed," said Richard Percy, CEO of the Andrew Simpson Sailing Foundation. "The turnout on 21st September exceeded our expectations and we are very happy that we provided a truly global opportunity for people to come together and enjoy sailing. We hope this event will become a regular feature in the global sailing calendar." The event was a world-wide celebration of sailing attracting over 18,000 participants of all ages and abilities, taking part in 68 different countries. For many people it was their first time sailing. Races were held between 0.00 and 23.59 GMT on 21st September 2014 globally.
Parents have been celebrating today after controversial plans to turn a Sussex school into an academy were dramatically thrown out. The headteacher of Hove Park had been the driving force behind conversion But late in the day he advised governors to vote against the plan, to avoid what he called "unrest and disruption" at the secondary school. Malcolm Shaw has our report.
Walkers at a beauty spot in Sussex have been warned by the coastguard to take extra care after a crack appeared in the side of a cliff at Seaford Head. It follows a series of chalk falls on that stretch of coastline earlier on in the year. ITV Meridian has been speaking to senior coastal operations manager Graham Easton.
Advertisement
A home delivery library service set up in Brighton and Hove to replace the mobile library when it was controversially scrapped has been such a success it's to be expanded. Malcolm Shaw has this report.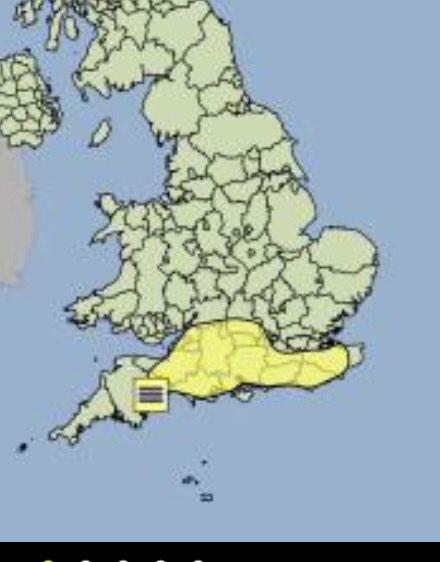 Load more updates