Police in Brighton are searching for 18-year old Daryl Richardson, who is wanted for recall to prison for breaching the terms of his youth release licence.
Richardson, who is 6'4" and of slim build, has brown hair and green eyes, and is known to frequent the Brighton and Hove area.
He had been released in November 2014 part way through a sentence for common assault.
Advertisement
Brighton have announced they have accepted the resignation of first-team manager Sami Hyypia.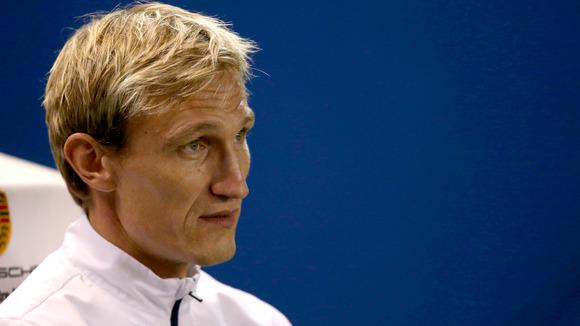 "Scared and pressured" is how one man said he felt after paying thousands of pounds to rogue traders who knocked on his door, and told him he needed unnecessary repair work to his home.
Over the last two years in Oxfordshire alone, unsuspecting victims shelled out more than three quarters of a million pounds to dodgy workmen.
Targeting the elderly and disabled, the criminals pretend to be repairing roofs or tending gardens - intimidating their victims into handing over money. for shoddy or non-existent work.
But now Police and Trading Standards are fighting back, with a scheme designed to create 'nominated neighbours' who can act as shields against the conmen. Cary Johnston reports:
An ambulance service says it has recently received 999 calls from people asking for the number of Directory Enquiries and to report a dead cat.
The South Western Ambulance Service, which covers Wiltshire and Dorset, says it is currently getting around 2,500 999 calls a day in the run-up to Christmas.
It has launched a winter campaign to encourage people to question whether they really need to call 999.
It has released a recording of one call, in which a woman rang to report a dead cat in the road:
James Wright has the lunchtime weather forecast for the west of the ITV Meridian region.
Read the full story ›
Advertisement
James Wright has the lunchtime weather forecast for the east of the ITV Meridian region.
Read the full story ›
A woman who was the victim of sexual violence at the hands of her own partner has spoken exclusively to ITV Meridian about her ordeal.
Read the full story ›
Southampton has joined a world leading project to transform the treatment of cancer and rare diseases by decoding complete sets of genes.
Read the full story ›
Commuters in the South are being urged to check train routes to London before they start their journeys, as alterations come into effect today.
Some Southeastern trains heading towards Charing Cross will not stop at the station between 0754 and 0901. Other trains will be diverted to Blackfriars and Cannon Street.
The changes come as a result of redevelopment at London Bridge station, part of the £6.5 billion Thameslink upgrade programme.
On Christmas Eve the company's train service will begin to shut down from 1900, with no trains running after 2200. There will be no Christmas Day services.
Load more updates