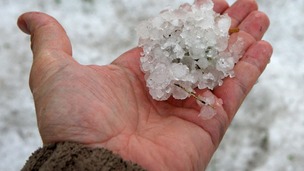 Rather than a winter phenomenon, hail is surprisingly common during the most intense summer thunderstorms.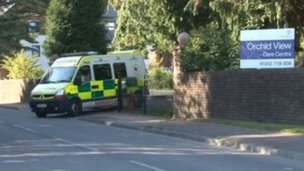 More than 30 recommendations have been made in a Serious Case Review, looking at the "institutionalised abuse" at a care home in Sussex.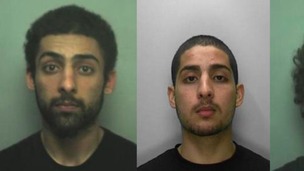 A gang of men have been convicted of tying up a student and torturing him to try to make him hand over money.
Live updates
Freak storms create havoc for residents in South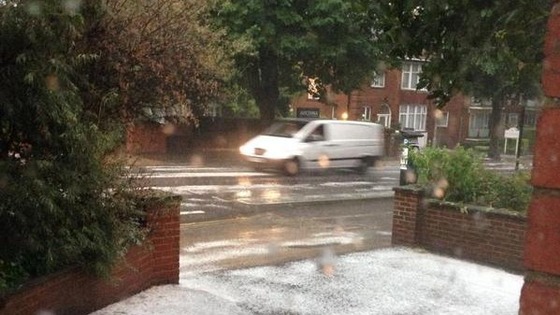 Freak storms create havoc for residents in South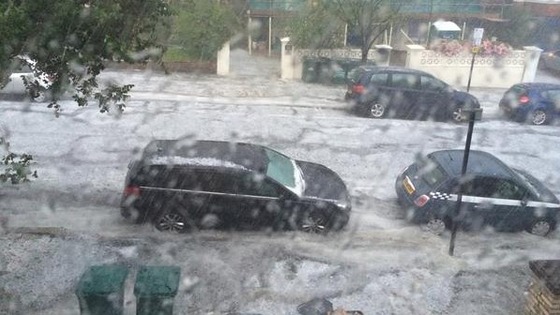 Advertisement
7 arrested over mass fight
At least seven people were arrested by police investigating reports of a large-scale brawl involving up to 50 youths in West Sussex. Locals reported weapons being used in the confrontation in Dorsten Square, Bewbush, Crawley, on Sunday night. A number of people neededhospital treatment, but none of their injuries are thought to be serious,police said.
Sussex Police received more than 20 callsabout the disorder, which is believed to have erupted between two rivalfactions. Six people were detained on suspicion of affray and at least one on suspicion of assaulting a police officer.
A23 widening project enters final phase after three years
A major roadworks scheme in Sussex that has been underway for three years has entered its final phase.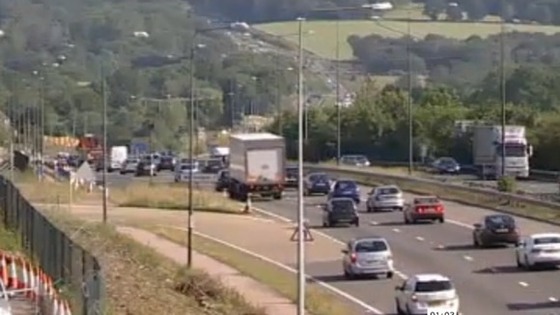 The A23 from Handcross to Warninglid is being widened from two lanes to three. Work is expected to be finished in the next three months.
It's cost 5 million pounds and taken just under a year to complete - but now the makeover at Brighton's historic seafront arches is ready. And the new businesses who have moved in are already attracting visitors to the site. Our reporter Nashreen Issa went to have look. She spoke to Cllr Geoffrey Bowden, and business owners Mars Miller and Siobhan Di Rienzo.
Boat alert as pair thrown into sea
An out-of-control boat started to spin dangerously near two people after they were thrown into the sea during a Sunday-morning jaunt, the Maritime and Coastguard Agency said.
The alarm was raised just after 9am after the empty vessel was spotted circling off the coast of St Leonards-on-Sea, East Sussex.
A member of the public spotted two people in the water clinging to a buoy about a quarter of a mile off shore as the boat circled near them.
Coastguards said the pair's boat trip could have ended in tragedy as it appeared the driver was not wearing a kill cord to stop the engine after throwing them free.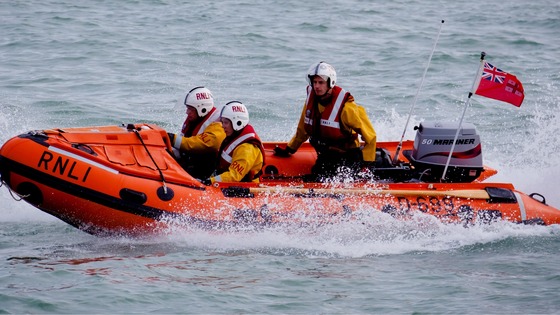 An RNLI lifeboat and coastguard rescue team was sent to the scene but the pair managed to swim back to shore by the time they arrived.
Meanwhile, the boat continued to circle just off shore but the lifeboat crew managed to bring it under control and cut off the engine, an MCA spokesman said.
Nicola Goodban, watch manager at Dover Coastguard, said: "This Sunday-morning boat trip could easily have ended in tragedy.
"It appears the driver of this rigid hulled inflatable boat was not wearing a kill cord, which meant when the people on board were thrown into the water, there was no way to stop the engine and bring the boat under control.
"We always recommend you wear a kill cord when out on a power boat. One end of the kill cord is attached near the throttle and the other should go around the helmsman's leg."
Advertisement
Met Office issues flash flood warning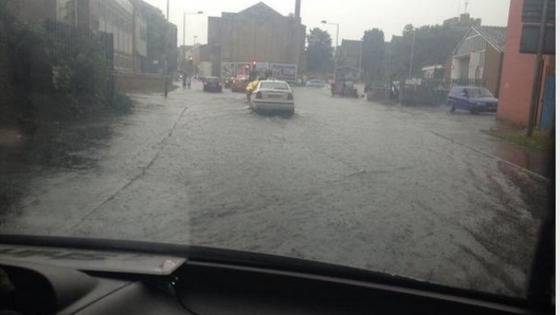 The Met Office has issued a weather warning with heavy showers and isolated thunderstorms expected across the southeast this afternoon.
The yellow warning for rain is from noon until 6pm this evening and localised surface water flooding is possible.
This time last week heavy rain threatened homes across parts of Kent leading to images like these on social media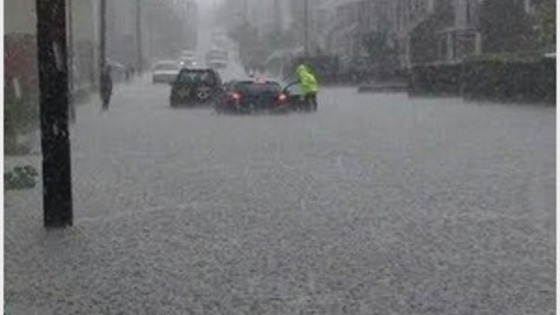 Anger over Gatwick baggage delays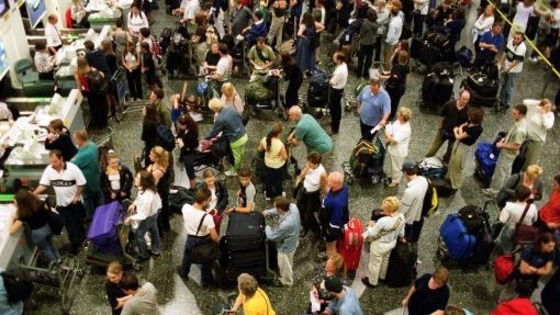 Gatwick Airport officials have apologised after passengers were told to go home without their luggage amid delays of up to five hours to reclaim their baggage.
Frustrated travellers arriving at the West Sussex airport late last night and this morning criticised the lengthy delays on social media.
Some complained about a lack of information, with just a Tannoy message apologising for the "debacle" and families with young children having to wait.
One tweeted: "Great holiday but sour taste after the debacle in baggage reclaim last night. If Carlsberg did airports it wouldn't be Gatwick Airport!"
Another wrote: "I am backing Gatwick for a second runway but if u cant handle passenger influx with one runway, how will u handle 2??"
Affected travellers with British Airways, Monarch, Thomas Cook and Thomson were told their luggage would be sent to their homes.
It is understood that easyJet passengers were also affected but were not advised to leave without their baggage.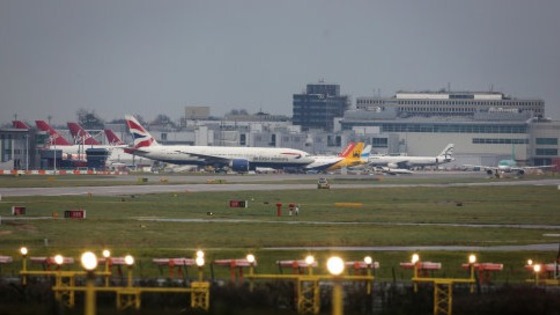 A Gatwick Airport spokesman blamed staff shortages with baggage handlers Swissport but said operations were starting to return to normal.
He said: "Due to resourcing issues with the baggage handlers Swissport there were overnight issues and delays with passengers' luggage on some flights.
"Gatwick provided extra staff to help the airlines and their baggage handlers improve their service, as well as providing welfare and water for passengers waiting in the baggage areas, but we are sorry for the delays they faced.
"Baggage operations are now returning to normal."
Swissport was unavailable for immediate comment.
Strange fish caught: can you identify?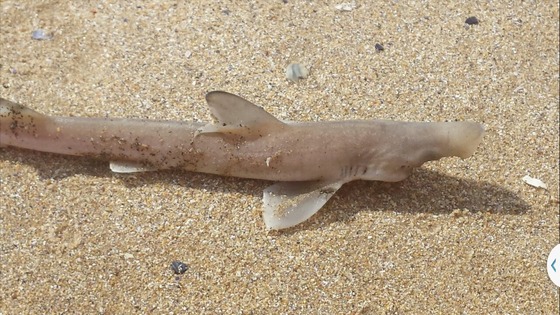 Can you help viewer Barry Smith identify his strange catch?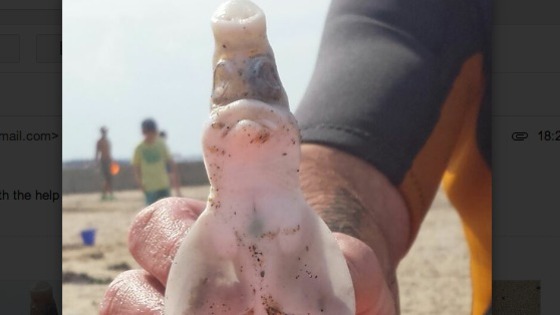 Concern for safety of missing woman
Police and family are concerned for the welfare and safety of 28-year old Charlotte Ashton-Rickardt, who has been missing from her home address in Priors Leaze Lane, Hambrook, near Chichester since 7pm on Thursday 24 July.
Charlotte left home suddenly that afternoon without saying where she was going, and has not been in contact with her family since
She was last seen boarding a westbound train at nearby Nutbourne station at 7.24pm the same evening and is believed to have travelled to either Bournemouth or London.
Charlotte is described as white, 5'6". of slim build, with sandy coloured hair normally worn in a ponytail, blue eyes and and a pale complexion.
When last seen she was wearing a black vest style top, a charcoal hooded top, and green shorts, and had with her a small black trolley suitcase.
PC Claire Saunders said; "We are making enquiries with friends and with rail and other transport services, and anyone who has seen Charlotte or knows where she is is asked to contact police as soon as possible via Sussex 101 quoting serial 1523 of 24/7"
Load more updates
Back to top