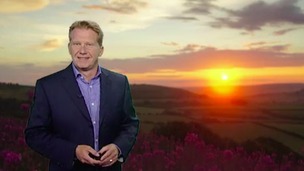 Monday night's weather with Simon Parkin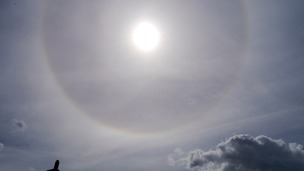 Simon's Blog - That Was Summer??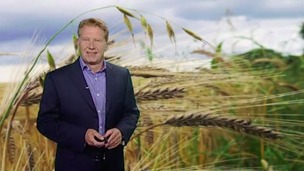 Monday afternoon's weather with Simon Parkin
Live updates
Better food - Compulsory standards introduced for hospitals
National
Health Secretary Jeremy Hunt says new guidelines are designed to ensure high food standards are upheld in hospitals across the NHS.
He said that while the "majority" of NHS patients felt the food was "good or very good", healthier, more nutritious foods would help people recover more quickly when in care.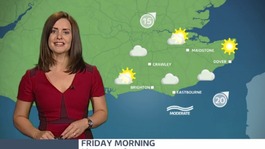 Advertisement
Better food - Compulsory standards introduced for hospitals
National
Sweeping changes to the standards of hospital food "are about good nutrition" to ensure patients have the best chance at a full recovery, a charity has told Good Morning Britain.
Ruth Isden said patients did not expect hospitals to be "five star restaurants" and good quality food "was a really important of their care".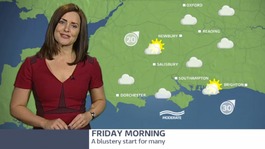 Better food - Compulsory standards introduced for hospitals
National
Rankings of hospital care according to the quality of the food they serve will help improve the transparency of the NHS, the Health Secretary has said.
Speaking as the Department of Health launched a crackdown on hospital food, Jeremy Hunt said:
We are making the NHS more transparent, giving patients the power to compare food on wards and incentivising hospitals to raise their game.

Many hospitals are already offering excellent food to their patients and staff. But we want to know that all patients have nourishing and appetising food to help them get well faster and stay healthy, which is why we're introducing tough new mandatory standards for the first time ever.
– Jeremy Hunt
Tens of thousands of rail passengers in the south east are facing a week of chaos with severe disruption to some of the busiest commuter routes from Sussex and Kent into London.
Half of the platforms at London Bridge are closed all week to allow for a key part of the £6.5 billion Thameslink project.
Well passengers told us today it meant journey times doubling from key commuting places like Brighton, Horsham and much of the south coast.
Our Transport Correspondent Mike Pearse has been speaking to them and was this afternoon given exclusive access to see the work.
Advertisement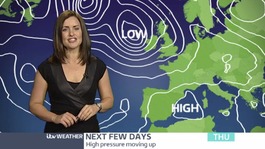 Knives & guns among 850 items found in Worthing pond
More than 800 objects - including guns, knives and jewellery - have been found dumped in a pond in West Sussex.
Police believe they may have been stolen or used by criminals.
The discovery was made by a dog walker in Longcroft Park on the edge of Worthing,
The weapons and personal belongings are now being examined to establish where they came from. Malcolm Shaw reports.
BA flight returns to Gatwick after mid-air problem
BREAKING Boeing 777 British Airways flight #BA2277 from London Gatwick to Las Vegas having technical issue and returning to LGW.
A British Airways flight to Las Vegas has had to to return to Gatwick Airport after developing a fault mid-air.
Flight BA2277 was two hours into its journey when it developed problems.
It landed at Gatwick just after 2.30pm. Engineers are investigating. All passengers remain on board.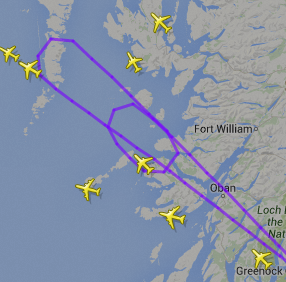 Emergency landing at Gatwick
ITV Meridian's News Editor, Adam Clark, spoke to Richard Caddy - one of the passengers caught up in dramatic situation when an easyJet plane had to make an emergency landing at Gatwick Airport following a technical fault which led to smoke onboard.
Load more updates
Back to top