Live updates
ITV Meridian travel news
The M25 anticlockwise is partially blocked with queueing traffic due to an accident before J3 M20 / A20 (Swanley Interchange)
Car crashes near petrol pump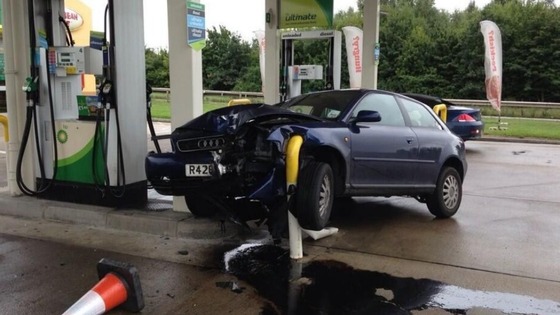 A car has crashed next to petrol pump on a garage forecourt in Kent.
The crash happened at a garage on the A20 at Swanley. Kent Fire and Rescue and the police are at the scene.
Advertisement
Court: Swanley murder update
A man charged with the murder of a twenty-three year old woman in Kent has appeared in court.
Thomas Fuller, who's 23 and from Oakley Drive in Eltham was charged on Friday October 12, with the murder of Natalie Jarvis in Swanley on October 3.
Thomas Fuller has been remanded in custody to appear before Maidstone Crown Court on Tuesday.
Man arrested over woman's death
A man has been arrested on suspicion of murder after walking into a police station following the death of a 23-year-old woman in Kent.
Officers were called to a report of a woman with severe injuries in Swanley Village Road, Swanley, just before 11.30pm on Wednesday.
The woman was treated by paramedics but died at the scene, which has been cordoned off for forensic examination, Kent Police said.
The 22-year-old man was arrested after he walked into a police station at around 3am this morning.
Back to top