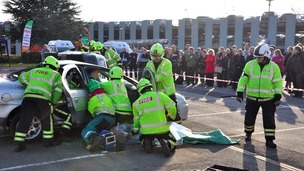 Firefighters in Wiltshire have been raising awareness about road safety.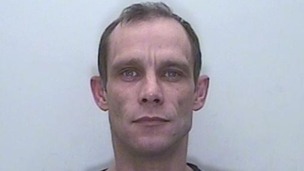 Swindon taxi driver Christopher Halliwell has been urged by his daughter to give the family of a second woman he killed "justice".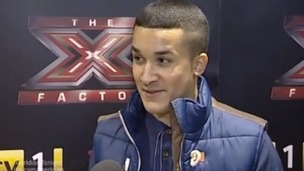 The X Factor returns for its third live show this weekend. Swindon's Jahmene Douglas is in the running. He says he's in a 'happy place'.
Live updates
Teenagers die in Wilts crash
Three men in serious condition after A419 crash
Three men injured in a crash on the A419 near Swindon which killed two young women are in a serious but stable condition in hospital, police have said.
Wiltshire Police has thanked the public for heeding their warnings not to try and leave flowers at the accident site for fear of causing further accdients.
The family of Shaya Rae Leigh who was eighteen were taken by specialist family liasion officer to the site to lay flowers. Her seveteen-year-old friend Kerrylee O'Leary-Staniford also lost her life in the crash.
Teenagers die in Wilts crash
Family visits scene of crash
The family of Shaya Leigh who was killed when a car came off the road in Swindon have visited the spot where the accident happened.
At 2pm the family of Shaya Leigh, one of the two young women who died in the A419 crash in Swindon yesterday, was taken by Wiltshire Police officers from Gablecross police station to the scene of the tragedy. The inside northbound lane of the A419 was coned off so that Shaya's family, including her mother, could lay their floral tributes at the spot where the car plunged down the embankment"
– Inspector Paul Longden - Wiltshire Police
Advertisement
Teenagers die in Wilts crash
Police: No flowers for friends
Friends and relatives of the two women who were killed when their car left the road in Swindon have been warned by police to avoid leaving flowers at the crash scene for their own safety. The car came off the road Saturday morning.
We have had one or two people pulling up at the scene to pay their respects,

This stretch of road is a clearway with traffic travelling at speeds of up to 70mph.

Anyone who attempts to stop, no matter how briefly, could be putting themselves and others at risk of serious injury."
– Wiltshire Police
Teenagers die in Wilts crash
Police name victims of crash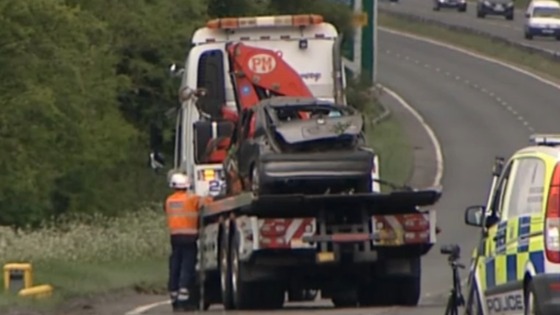 Police have named the two teenage girls killed in Saturday morning's crash in Swindon. The 18 year old driver - Shaya Rae Leigh was pronounced dead at the scene and the front female passenger Kerry Staniford who was aged 17 died in hospital.
Teenagers die in Wilts crash
Two young women have died after a car came off the road in Swindon. Three others are seriously injured in hospital. The Renault Clio car left the road on the A419 and the vehicle was discovered by officers twenty metres from the road in undergrowth just after five o'clock this morning.
There were five occupants - three young men and two young women - all from the Swindon area and aged 19 or 20. The 19-year-old female driver was pronounced dead at the scene. A second female was later pronounced dead at the Great Western Hospital in Swindon.
Two of the male passengers are described as being "very poorly" at Frenchay Hospital in Bristol. A third male is being treated for his injuries at GWH.
7 sentenced for drug dealing
Swindon drugs gang jailed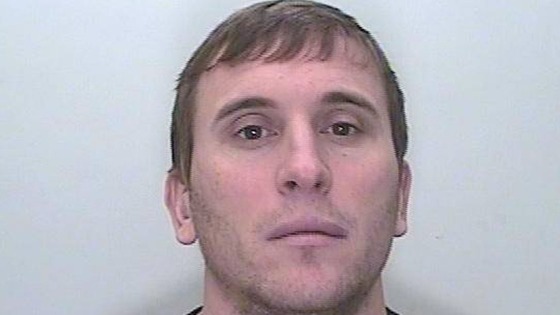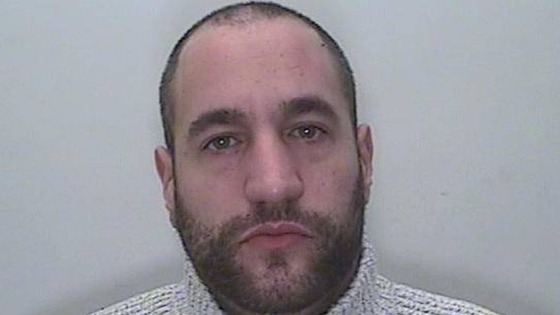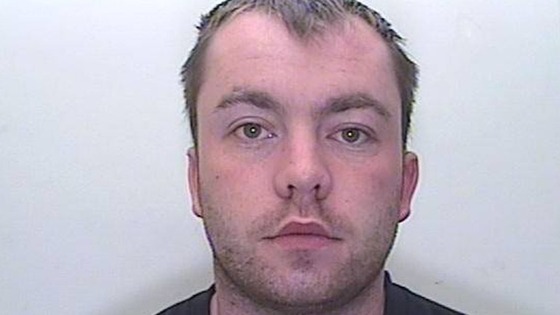 Four other men were also sentenced for drug offences in 2011 in connection with the seven-man gang.
Wiltshire Police have confirmed the estimated street value of the drugs at £250,000. After testing the cocaine seized, it was found to have a 97% purity so the figure could be significantly higher.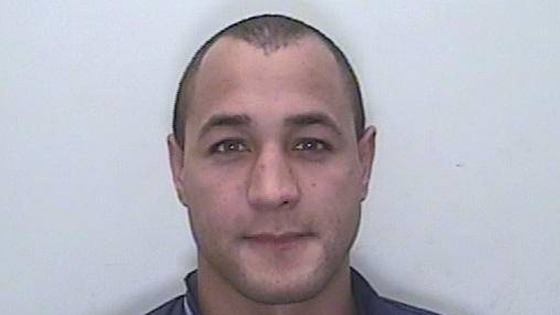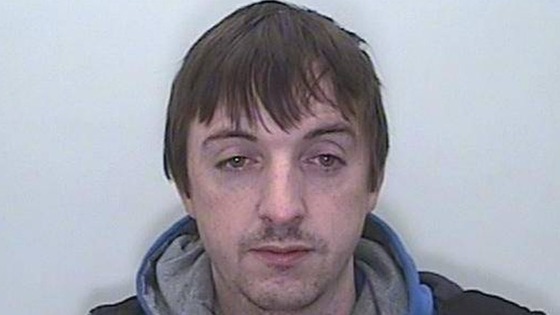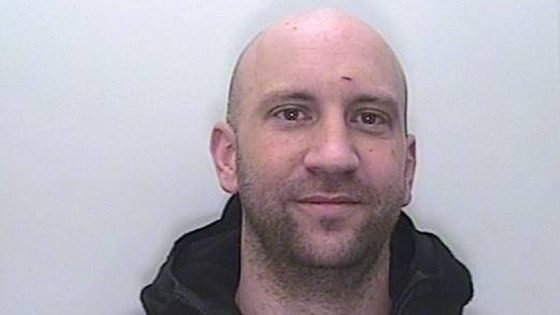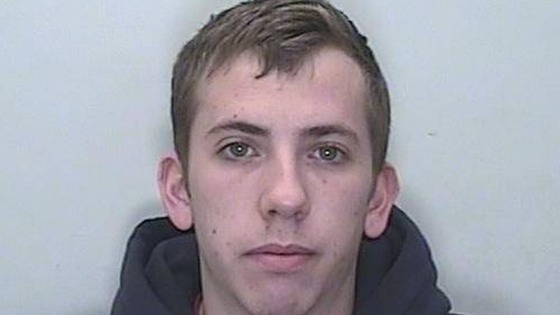 Advertisement
Princess Royal to open brain injury hospital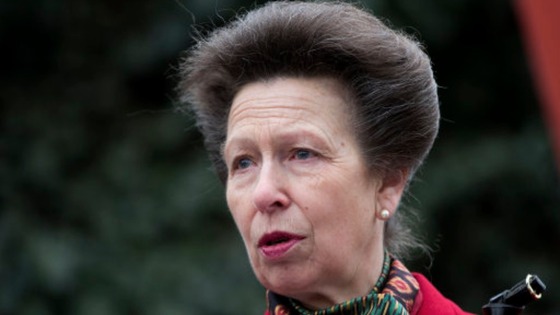 The Princess Royal will formally open a new £3.5 million 20-bed independent hospital for people with brain injury in Swindon today.
Chalkdown House will provide rehabilitation for 20 people with complex brain injuries, led by an expert clinical team.
Her Royal Highness will be shown around the hospital and meet service users and their families along with a range of physiotherapy, occupational therapy and rehabilitation support staff.
Double yellows in an alleyway!
Could you park in this street?
It's too narrow to drive down - but double yellow lines have been painted on this alleyway in Swindon. There's a gap of just 13 inches between the lines in the lane off Newhall Street. Swindon Borough Council say they will be taking the matter up with their contractors.
Double yellows in an alleyway!
West Country (E)
The full scale of the double yellow line problem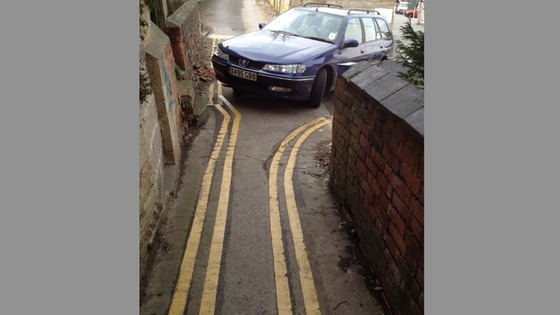 Double yellows in an alleyway!
West Country (E)
Swindon sees red over double yellow lines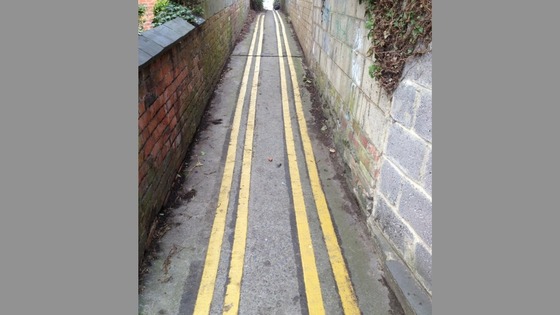 Council workers have painted two sets of double yellow lines along an alley in Swindon, which is just four feet wide.
Swindon Borough Council says it was done by contractors working on its behalf to stop illegal parking in alleyways.
Locals say it's stupid and a waste of money.
Load more updates
Back to top