Live updates
£75m to develop low carbon cars
The driverless pods that could actually become a reality.
£75m to develop low carbon cars
The government have launched funds for automotive companies to develop more energy efficient cars.
The £75 million fund will enable businesses to make and test new low carbon technologies.
The announcement was made by Vince Cable today.
He also announced a £1.5 million project that will test driverless cars.
The 'pods' will be able to carry two people and will run on designated pathways in Milton Keynes city centre.
It is planned in 2015 that 20 pods will be driver-operated and will run on lanes separated from pedestrians.
By 2017, 100 pods will use sensors to avoid obstacles and will run alongside pedestrians.
Advertisement
City goes wireless
Southampton will be one of the first cities in the south to become wireless.
The go ahead has been given to install Wi-Fi technology in busy locations. It will allow residents and visitors to access the internet while out and about.
The project will start in the city centre, waterfront and key transport corridors.
Access will be free for a period of 30 minutes each day, with a paid service available after that.
"I'm delighted that Southampton is well on the way to becoming a leading digital city with residents and visitors soon able to have free access to the internet in a range of locations. There are a great many potential social and economic benefits to the city in providing such a service, and it aligns with our priority to promote Southampton and attract investment."
– Cllr Simon Letts, Leader of Southampton City Council:

Work is expected to start on the scheme within the next three months.
Goalmouth tests for Hawk-Eye
Football fans want to see goal line technology introduced to the beautiful game. Hawk-Eye - developed by a designer in Hampshire - is already used in cricket and tennis. Today, it was being tested at St Mary's stadium. Steve Carter the Director of Hawk-Eye explains how the new technology works.
Goalmouth tests for Hawk-Eye
Basingstoke based company Hawk-Eye are one of several companies in the running for this multi-million pound contract. Today they are trying to prove their system can relay whether the ball has crossed the goaline to a wristwatch worn by the referee in under a second.
Goalmouth tests for Hawk-Eye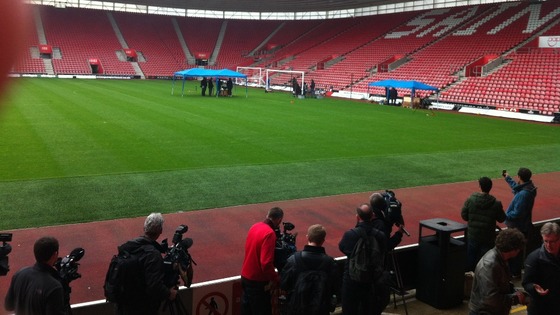 Advertisement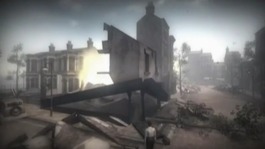 Students in Sussex have been using the latest digital technology to bring wartime history to life.
Read the full story
Back to top