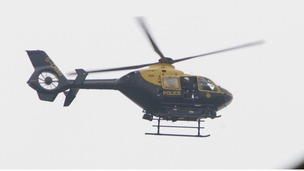 Thames Valley Police Federation says it supports any collaboration that reduces costs but 'maintains the levels of service'.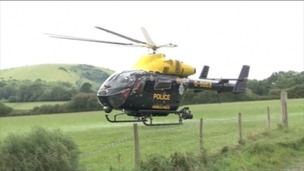 The National Police Air Service launches today, but it means a reduction in the number of police helicopters nationally.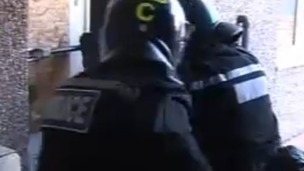 Sixteen people have been arrested following a series of drugs raids in Buckinghamshire
Live updates
Vulnerable man missing
Police appeal for missing man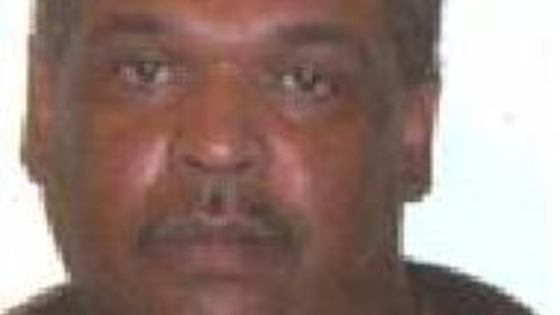 Police are appealing to the public for any information of a vulnerable missing man from Aylesbury.
Mr Wheeler is 5ft 9ins tall, of stocky build, with short brown hair and brown eyes.
He was last seen in the Bierton Road area where he was wearing grey tracksuit trousers, a grey t-shirt, jacket and sand-coloured boots.
Commissioner hires chauffeur
Police and Crime Commissioner criticised over chauffeur
The Police and Crime Commissioner for the Thames Valley has been criticised for hiring a chauffeur. Anthony Stansfeld - who was elected last November - is defending the move, but the Tax Payers Alliance say he should be scrutinising spending - not increasing it. Divya Kohli reports.
Advertisement
Metal thefts down by half
PCC "delighted" with reduction in metal thefts
We have had in the past a major problem with metal theft and I am delighted that we have now nearly halved metal thefts in the Thames Valley. It is a major priority and we are making significant progress. The value of what is stolen is often small compared to the disruption and damage it causes. I would like to thank all officers, staff and volunteers for their hard work in this area. In the future we will continue to work together with partner agencies to ensure that the opportunities for stolen metal to be sold are reduced and that those who commit metal theft are targeted.
– Police and Crime Commissioner Anthony Stansfeld
Metal thefts down by half
Metal thefts cost the public "£700 million a year"
The vast majority of scrap metal dealers work as responsible traders and within the framework of the law. However, some unscrupulous elements of the business take very few steps to check the origin and provenance of the metal that enters their yard. Theft of metal impacts on many levels; it isolates communities; disrupts vitals services; threatens critical infrastructure; and represents a significant cost to the public purse – estimated to be between £500 and £700 million pounds per year.
– Chief Constable Sara Thornton
Metal thefts down by half
Metal thefts in the Thames Valley drop by half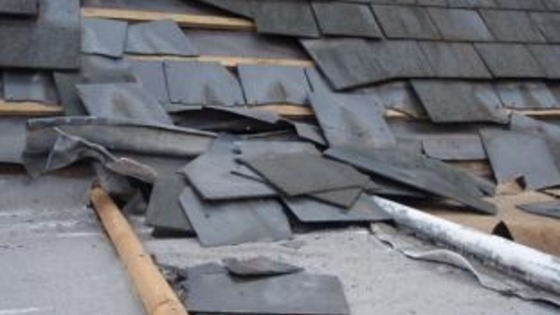 The number of metal thefts in the Thames Valley has fallen by 48% over the last financial year.
Figures for 1 April 2012 to 31 March 2013, show there were 2,052 thefts of metal across the Thames Valley, compared to 3,924 for the same period the previous year (1 April 2011 to 31 March 2012); which is 1,872 fewer thefts.
Woman dies on carriageway
Police appeal for witnesses after road death
"I would appeal to motorists who may have been travelling along this stretch of the A40 at this time, or pedestrians who may have been using the Holton over-bridge to contact police via 101."
– Investigating officer, Sgt Michael Bettington

If you don't want to speak directly to the police you can contact the independent charity Crimestoppers anonymously on 0800 555 111 or online.
Advertisement
Woman dies on carriageway
Unexplained death on the A40
Detectives are appealing for information from the public after an unexplained death on the A40 this morning. It happened at Wheatley in the early hours of the morning. It's believed a woman fell from the over-bridge onto the Oxford-bound carriageway.
National
Police appeal over holiday 'child abduction attempt'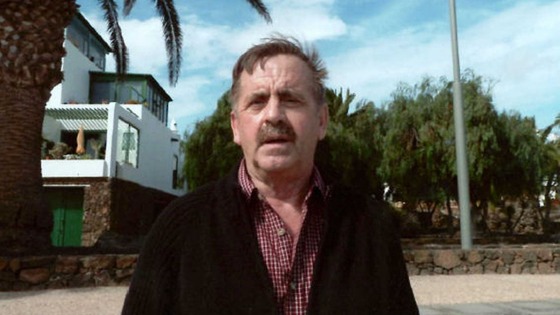 Thames Valley police are attempting to find a man who allegedly tried to snatch three-year-old girl in Lanzarote on January 30.
The family, from Milton Keynes, Buckinghamshire, were on holiday in Costa Teguise when a man, believed to British, is said to have attempted to kidnap the girl in a shop.
The victim's father said he noticed she was missing and spotted her being led around the corner into an alleyway by a man, who was holding her by the hand. He said he shouted out and ran towards the pair, and the man immediately fled.
A short time later the family claim they saw the man, who spoke fluent English, and confronted him, but he fled before police arrived.
The family did however manage to get a picture of the alleged suspect, which police have released today. Investigating officer Detective Constable John Swallow said:
"We are working closely with the Spanish authorities and Interpol on this case and will continue to do so. We have reason to believe he may be a British citizen as he spoke fluent English and made references to being on holiday.
"I am appealing for anyone who recognises the man in the images or has information on his whereabouts to contact police as soon as possible."
Billionaire's death in Ascot
Inquest to be opened into Russian oligarch's death
An inquest is to be opened into the death of the Russian businessman Boris Berezovsky, whose body was found at his home in Mill Lane in Ascot on Saturday 23 March 2013. A formal identification by his next of kin took place on the afternoon of Tuesday 26 March.
Thames Valley Police said the inquest will be opened by HM Coroner for Berkshire Peter Bedford on Thursday 28 March in Windsor.
Billionaire's death in Ascot
Cordon remains in place outside dead oligarch's home
Thames Valley Police have issued a statement about their investigation into the death of the Russian businessman Boris Berezovsky at his home in Ascot on Saturday 23 March 2013. The lead investigator re-iterated that the police had no evidence of third-party involvement in the tycoon's death.
"Scenes of Crime Officers are carrying out further forensic examinations at the property and these are expected to last several days.

"A cordon will remain in place until this work has been completed, to protect the scene."
"While this important investigative work continues, we are unable to comment on any items found within the property.

"I would like to reiterate that we have no evidence of any third-party involvement at this stage and we will not speculate on the cause of death until the post-mortem examination has been carried out."
– Det Ch Insp Kevin Brown, Deputy Senior Investigating Officer, Thames Valley Police
Load more updates
Back to top