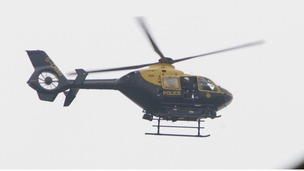 Thames Valley Police Federation says it supports any collaboration that reduces costs but 'maintains the levels of service'.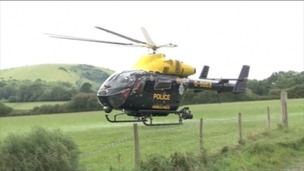 The National Police Air Service launches today, but it means a reduction in the number of police helicopters nationally.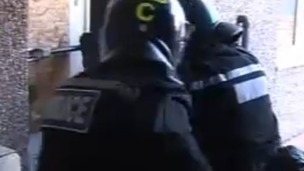 Sixteen people have been arrested following a series of drugs raids in Buckinghamshire
Live updates
CCTV appeal: Do you recognise this man?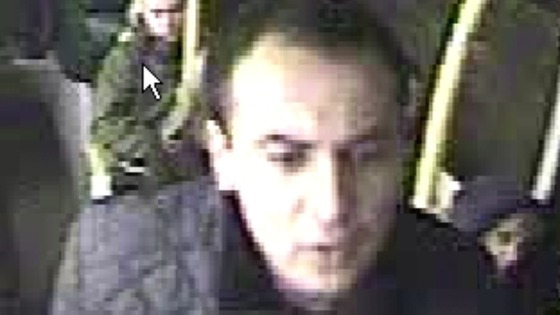 Thames Valley Police have issued a cctv image of a man they would like to speak to in connection with an assault in Cowley Road in Oxford. The attack happened at around 5.30pm on Monday 14 January 2013.
A 49-year-old man said that after getting off the bus he was followed by a fellow passenger, who removed his belt and hit him in the face. The victim needed hospital treatment after sustaining a cut on his head, and a swollen face.
Anyone with information can contact PC Jonathan Stanley on 101 or contact Crimestoppers anonymously on 0800 555 111
Officer arrested for misconduct
Police officer arrested - police statement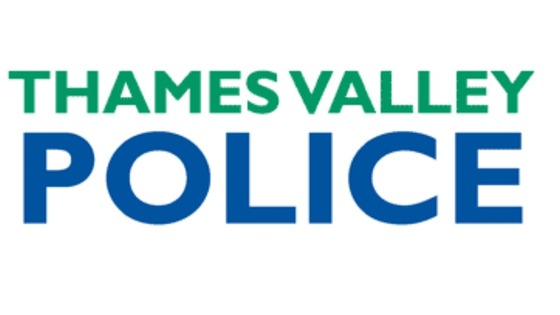 The Independent Police Complaints Commission is managing an investigation by Thames Valley Police into allegations against a police officer of misconduct in public office and unauthorised disclosure of information.
The allegations, which originate from a complaint made by a member of the public, are that a police constable conducted an inappropriate relationship with a woman in a vulnerable position and that he also provided that woman with confidential information.
As a result of that investigation a Thames Valley Police constable based in the Aylesbury area, aged 36, was arrested and questioned on Friday. He has been bailed to a date in April.
IPCC Commissioner Mike Franklin said: "The investigation follows Thames Valley Police's decision to refer this matter to the IPCC on Tuesday, February 26.
"These are serious allegations and for that reason I have decided that this investigation should be conducted under the direction and control of the IPCC."
Advertisement
Police appeal for missing teenager
Police fears for missing 17 year old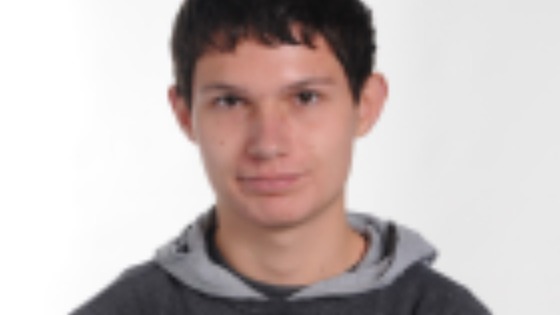 Police in the New Forest say they are growing increasingly concerned for the safety of a 17-year-old boy from Frogham after he disappeared from his home.
Ross Haughey was last seen at around 1.30pm yesterday, when he left his home in Abbotswell Road, telling his parents he was going for a walk.
Ross regularly likes to walk in the Forest but usually comes back after a few hours.
He's known to use the paths and tracks towards Fritham near the streams, Hyde Farm Shop or around the Gorley area.
However, he is fit and used to walking long distances so may have gone further afield.
He is described as slim, 5ft 10in, with short dark hair and wearing a grey top with a hood. He also wore jeans and white running shoes with green edging.
He took with him a wax effect jacket in a rucksack. He sometimes suffers from depression but was thought to be fine when he left for his walk.
Sgnt Simon Flint said: "We've had officers out searching for Ross with the assistance of search volunteers.
"Police dogs units and Dorset Police air support have also been assisting the search.
"I'd urge anyone who has seen Ross or has any idea where he may be to contact the duty sergeant at Ringwood Police Station on 101 as soon as possible."
A woman has died in a house fire in Thame in Oxfordshire. Oxfordshire County Council Fire & Rescue Service were called to the property at Green Way in the town at about 3.25pm on Wednesday 20 February. There was a fire in the living room and heavy smoke throughout the building.
The fire service and Thames Valley Police are carrying out a joint investigation.
Terror arrest man released on bail
A 23-year-old man arrested in Oxford on suspicion of fundraising for the purposes of terrorism, has been released on bail pending further inquiries until mid April.
Thames Valley Police said the arrest on Tuesday 19 February was related to an investigation of activity abroad, and that there was no perceived threat to the local community in Oxford.
Man arrested on suspicion of 'funding for terrorism'
A 23-year-old man has been arrested on suspicion of fundraising for the purposes of terrorism. The man, who was detained at an address in Oxford this morning, is being questioned by officers from the South East Counter Terrorism Unit.
Police say the arrest relates to the investigation of activity overseas and there is no perceived threat to the local community. The man is being at a police station in the Thames Valley Area.
Advertisement
Can you identify this man?
Mystery of the man found in the River Thames
Thames Valley Police are trying to identify a man whose body was found in the River Thames near Wraysbury in Berkshire last summer. A passer-by made the discovery at about 5pm on Wednesday 22nd August 2012. A forensic artist created portraits of what the man may have looked like when he was alive.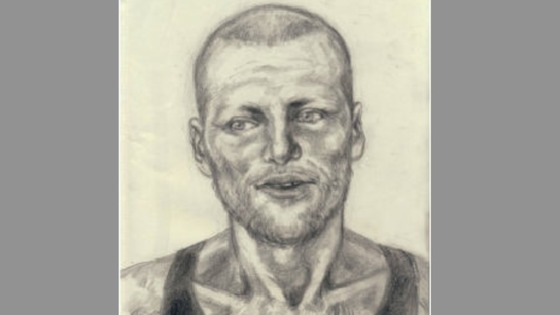 Detective Sergeant Peter Wall from Maidenhead CID said: "Despite extensive on-going investigations we have still not been able to identify this man. We have created these artists impressions of the man in the hope it jogs the memory of someone who may know him, or who saw him prior to his death."
The unidentified man was white, around 40 - 50 years old, 5'8" - 5'9", and of a slim build with blond or reddish cropped hair and a wispy ginger beard.
He was wearing a black Slazenger vest top, Pierre Cardin khaki jeans with black tape being used instead of a belt, and wore size 8 Lonsdale trainers with a blue trim and velcro fasteners.
Anyone with any information is being asked to contact Maidenhead CID by telephoning 101. Or through Crimestoppers anonymously on 0800 555 111.
Human remains discovered
Human remains found in woods at Old Basing - VIDEO
Hampshire Police detectives investigating the discovery of human remains in woodland at Old Basing say the remains may have been there for some time, although they are not historic. Officials added that they are still in the early stages of their enquiries.
There is cordon around the site near the Basingstoke Canal.
Man dies during police pursuit
Cordons still in place after fatal crash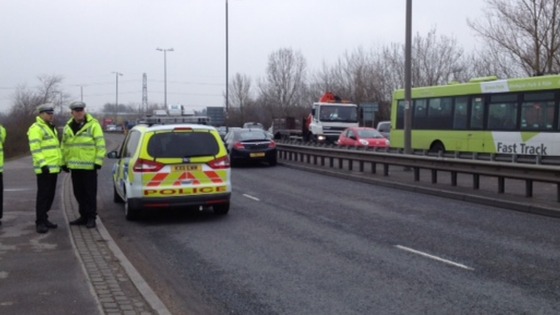 The A33 in Berkshire is still closed after a man died during a police chase last night.
Men bailed after football arrests
Three men arrested at Oxford United match bailed
Three men arrested at the Oxford United and Bristol Rovers football match on Saturday 9th February have been released on bail.
They were arrested on suspicion of committing public order offences. Two men - both aged 47 - have been released on bail until 8th March, while the third man who is 45-years-old, has been bailed until 9th March.
"There is an ongoing post-match investigation to determine the circumstances surrounding what happened. There was a substantial policing operation in place to ensure the game ran smoothly and it is a shame that a small minority of supporters seemed to be intent on causing trouble."
– Area Commander, Supt Christian Bunt, Thames Valley Police
Load more updates
Back to top