Live updates
Another thatched roof fire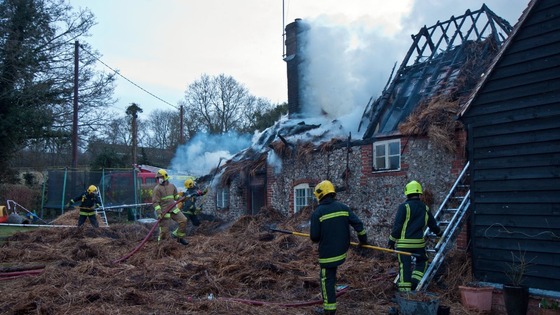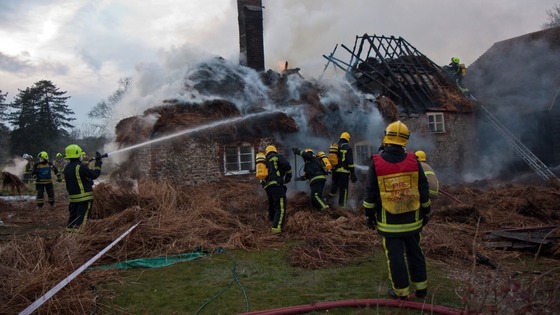 Another thatched roof fire
Fire crews attended a large roof fire last night at a thatched home in the village of Upton in the Andover area.
Firefighters say they were called out just before 6pm. Eight engines were sent to the detached home and no-one was injured.
It took 65 firefighters to control the blaze that was finally put out just after midnight. The roof was completely destroyed.
More than 200 firefighters were in action the Easter Bank Holiday weekend, dealing with seven fires in thatched properties in Hampshire and Dorset.
Firefighters' advice on thatched properties can be found here.
Advertisement
Warning: Thatched roof fires
The temperature may be dropping but the heat is on for the region's firefighters after a spate of chimney fires across the south.
Around 30,000 chimneys go up in flames in the UK each year and approximately 9,000 of these cause serious damage, wrecking the homes and lives of the property owners
With winter just around the corner people are being urged to pay a small fee to get their chimneys swept to avoid counting the cost of disaster. Martin Dowse has this special report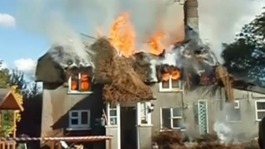 Homeowners are being urged to get their chimneys swept before lighting the first fires of the autumn.
Read the full story
Back to top