Major roadworks to disrupt motorists on M27
There will be overnight closures, narrowed lanes and reduced speed limits on the M27 near Southampton until Spring 2015 as part of ongoing road improvements.
The two major improvements will begin next week as part of the government's £317m programme on motorways and trunk roads.
The enhancements will eventually reduce congestion, increase safety and improve journey times.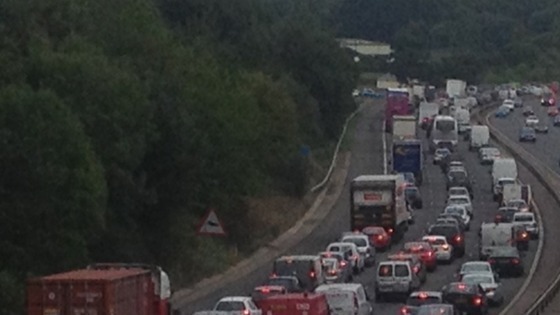 The work will start on Monday 4th August from Stoneham lane eastbound from the A335 onto the eastbound entry slip road.
Improvements to junction 3 will start at the end of September, after the Southampton Boat Show, and will see the westbound exit slip road and southbound M271 widened to three lanes.
We have planned the work carefully to minimise disruption and will carry out as much of the work as possible overnight, when traffic flows are at their lowest. I advise anyone wishing to use either junction to plan their journeys and to allow extra time."
– Highways Agency Project Sponsor Ed French