Time for a tiger bath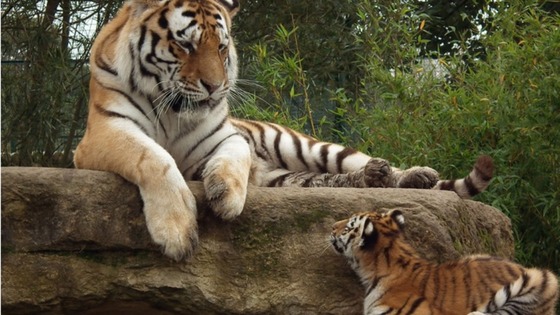 The Wildlife Heritage Foundation (WHF) in Ashford has two Amur tigers, Pan, a male, and Ronja, a female. They had three female cubs last June. Mother Ronja was born in Schweren zoo in Germany and arrived at WHF in Summer 2004.
After time to settle in her new home, she and Pan formed a partnership. The park says she is happy and doing well as a mother. Pan was born on Copenhagen, but arrived to WHF from a zoo in Sweden. The park says he is an ideal partner for Ronja, good natured and great dad to the three cubs.