Presents for tigers this Christmas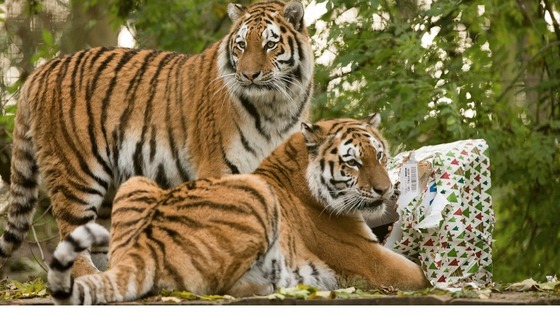 Tigers at Port Lympne Animal Park have been enjoying Christmas presents as such of an enrichment scheme.
The Amur tigers get to enjoy festively decorated boxes, sprayed with an array of fragrances.
The tigers dug into the presents eagerly by ripping them open and rubbing against them.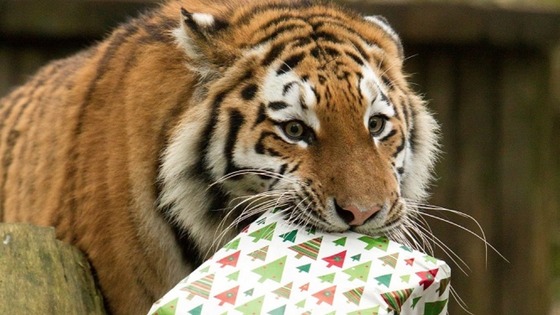 Providing tigers with new scents excites their sense of smell and is important to create a simulating environment for the animals.
Ben Thompson, Large Carnivore keeper said: "Seeing the tigers interact with new scents is really important. It stimulates their natural behaviour, such as the flehmen reaction (where they expose their tongues to transfer scents to the vomeronasal organ in their mouth)
"They enjoy rubbing against the scent and scent marking over the top themselves. They particularly enjoy Calvin Klein's Obsession For Men!"