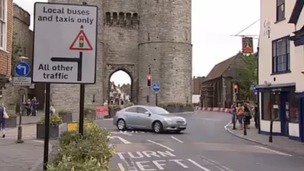 Traders are claiming a new traffic scheme at Canterbury's Westgate Towers is in danger of putting them out of business,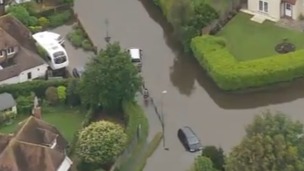 The heavy rain and the resulting flooding are continuing for a second day for some residents in Sussex.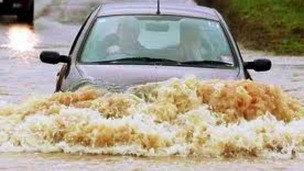 The emergency services across the region are warning drivers & homeowners not to risk their lives or property with torrential rain
Live updates
Queueing traffic on M27
#M27 eastbound between jcts J7 and J12 - delays of 20mins caused by congestion due to an earlier accident. Delays expected until 9:30am.
A3 roadworks start tomorrow
The work will include resurfacing, and replacing the expansion joints on Park Link bridge, which allow the structure to adapt to seasonal changes in temperature. It will involve separate overnight closures of each carriageway.
Guy Watts, Highways Agency, said: "The work will involve repairs and resurfacing, where required, on the A3 between Gravel Hill and Charlton Down as well as maintenance work on Park Link bridge."
The overnight resurfacing work will be carried out between 10pm and 6am each night starting Monday 21st October for five nights on the northbound carriageway and then from Monday 28th October for five nights on the southbound carriageway.
Advertisement
M25 Traffic
One lane is closed and there is queueing traffic due to a broken down vehicle on the M25 clockwise between J5 M26/ A21 and J6 A22/B2235.
Down to only two lanes through the ongoing road works.
Adding to the usual morning queues.
Swan causing delays on M25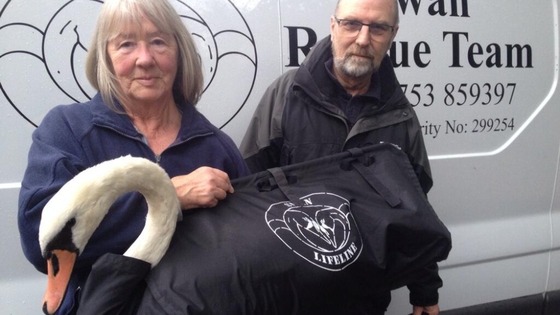 The swan that has caused delays on the M25 is now in the hands of Berkshire charity Swan Lifeline.
The charity confirmed that the swan was taken by police to the local vets and has sustained no injuries after ending up on the motorway - causing 90 minute traffic queues.
Swan causing delays on M25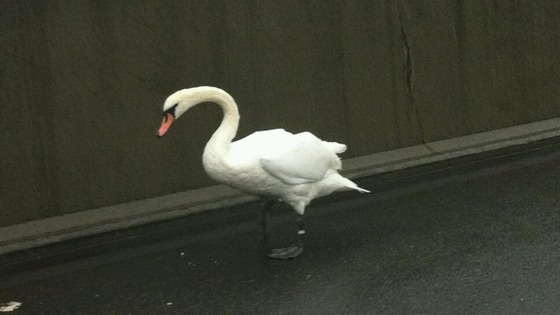 A swan is causing mayhem on the M25 by holding up traffic - with 90 minute delays.
Swan causing delays on M25
Late turn are in and it's raining and cats and dogs, and swans!!Reports of 2 Swans on the #M25.One has been caught by one of our officers!
#M25 11>>10 no trace of the Swan, 13>>12 off duty RPU on there way home have managed to capture the Swan.
Advertisement
Swan causing delays on M25
There are major delays on the M25 clockwise between J9 A243 / B2430 (Leatherhead) and J15 M4. Travel time is around an hour and 30 minutes. Tailbacks for 20 miles.
Bus and bike lanes for Brighton
A new bus and bike lane scheme in Brighton will be officially opened this weekend. Wide bus and cycle lanes have been installed in each direction on the Lewes Road. For cars the road has been reduced from two lanes to one.
Travel Updates
A34 Northbound closed, long delays due to serious accident between B4640 (Tot Hill Services) and A4 Bath Road / B4000. Lane two (of two) was originally closed. The police are at the scene.
Travel Updates
One lane is closed due to broken down vehicle on M4 Westbound between J15 A346 Marlborough Road and J16 on the A3102 at Swindon. Drivers are also delayed on the A34 at Newbury where the carriageway meets the M4.
Also in Oxford the A4095 both ways is closed due to an accident between Station Road and B4449 High Street.
Load more updates
Back to top