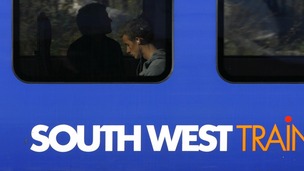 The cold weather meant more misery for rail travellers today with serious disruption on a number of key commuter routes.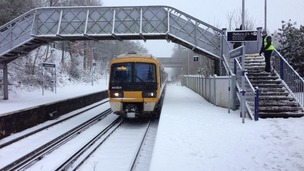 Some motorists trapped overnight were caught in treacherous conditions on the M23 in Sussex and on the A23 in Kent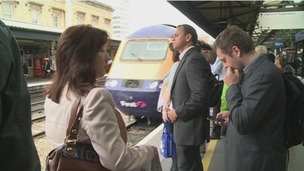 Rail fiasco could cost taxpayers millions and delay improvements
Live updates
Passengers enjoy the Dreamliner
Thousands for pothole damages
Thousands of pounds in compensation is being paid out by councils across the South East to drivers whose cars have been damaged by pot holes.
Drivers that ITV Meridian has spoken to - say conditions are getting worse rather than better, but local authorities insist they are spending millions of pounds to improve conditions. Motoring organisations say the state of our roads is now motorists' top concern. Kate Bunkall reports.
Advertisement
Road hogs to face fines
People who hog the middle lane on motorways or tailgate other drivers could be fined £100 if they are spotted by police.
Until now this type of careless driving has gone unpunished because it is difficult to take the cases to court. The authorities hope that on the spot penalties will be enough to encourage motorists to drive more considerately. Kate Bunkall has been looking at the problem.
Demolition work has begun to tear down the oldest part of Gatwick Airport. Pier One was first opened in 1962, but will now make way for a new set of gates costing almost £200 million. The work is part of the airport's expansion plans as Andy Dickenson found out.
Heathrow Terminal 2 timescale
The new £2.5 billion Terminal Two at Heathrow Airport will be finished on time and within budget. That is the view from aviation officials, with just one year to go to the opening of the new building.
Today management at the airport declared they have learned the lessons of the debacle at Terminal Five when thousands of bags were lost and passengers queued for hours, as the first flights moved to the new terminal. Penny Silvester reports.
The interviewees are: John Holland-Kaye, Development Director; and Lord Deighton, Commercial Secretary to the Treasury.
Imposter pilot jailed for 3 years
One of the police officers investigating the case of a man who faked his pilot's licence and went on to fly people in and out of Gatwick Airport has given his reaction to the case.
DC Chris Thorne of Hampshire Police said the case of Michael Fay, was one of a man who seemed to regard the licensing of pilots as a bureaucratic process that did not apply to him. Fay aged 61, and who lived in Alton, was sentenced to three years behind bars.
Advertisement
Heathrow Terminal 2 timescale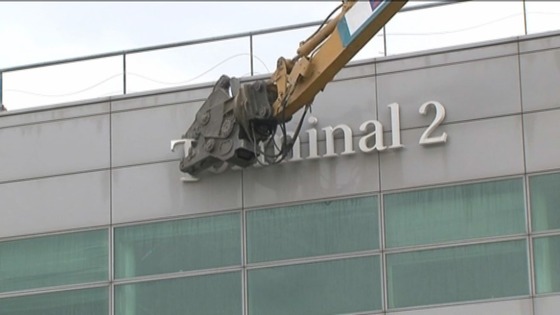 More information is expected to be revealed later about the future of the site of Heathrow Airport's Terminal Two. A new Terminal Two is expected to open at some point. The old building was demolished three years ago.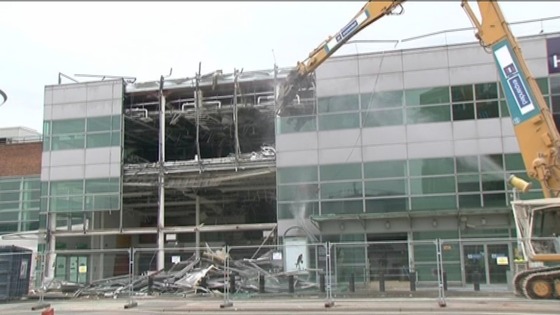 Reading transport investment
Commuters and residents in Reading stand to benefit from plans to spend £4.5m on transport projects in the town.
The multi-million pound project includes two road schemes and will be funded by the Government.
Reading Bridge is to have more than £3m spent on structural improvements and the A33 will have £1.5m invested to remove several bottlenecks.
Conservative MP Rob Wilson who represents Reading East has welcomed the proposed injection of cash.
This Government has made Reading a priority for massive transport infrastructure development. This means that Reading will continue to be a big regional, national and international economic player.

Reading Bridge badly needs repairs due to fundamental deterioration of its structural condition having been neglected by the council and the last government.

Motorists and cyclists using the A33 will benefit as extra capacity is to be provided and a series of frustrating bottlenecks are to be removed."
– Rob Wilson, Reading East MP
Video of BA plane emergency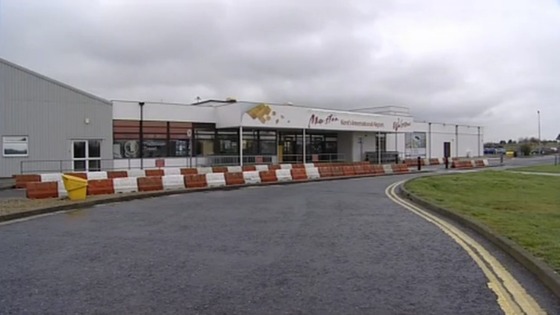 Manston Airport in Kent assisted with diverted aeroplanes after an emergency landing at Heathrow which closed all runways at the London airport for a period of time.
The airfield in Thanet hosted two diverted British Airways A320 aircrafts.
Manston Airport staff said the first diverted plane was one which had been heading from Helsinki in Finland to Heathrow; while the second was a flight from Budapest in Hungary.
The Chief Executive of Manston Airport, Charles Buchanan thanked his staff for their contributions to the operation:
"I'd just like to thank all the team at Manston who handled these two flights, as well as the passengers arriving and departing on the scheduled KLM service to and from Schiphol, Amsterdam this morning."
Officials at Manston said that both flights would return to Heathrow after permission is granted by London Air Traffic Control.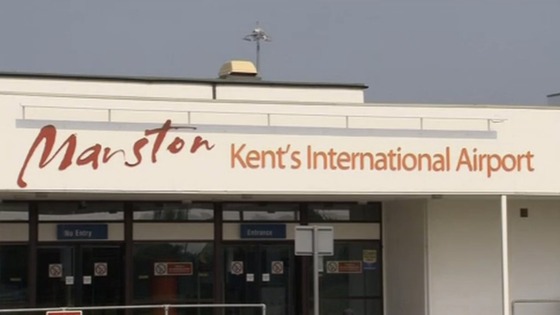 Video of BA plane emergency
The airline which owns the aeroplane that was forced to make an emergency landing at Heathrow Airport this morning has issued a statement. British Airway said that a full investigation into what happened is underway.
Customers and crew onboard a British Airways aircraft that returned to Heathrow this morning are safe and well after being evacuated from the aircraft.

Flight BA762 departed Heathrow at 8.16am and returned to Heathrow at 8.43am due to an engine technical fault. The Airbus A319 aircraft was carrying 75 customers and five crew.

The aircraft landed safely and cabin crew evacuated customers using emergency slides. Airline colleagues are now caring for customers in the airport terminal. There is likely to be disruption to other flights today into and out of Heathrow.
Customers are advised to check ba.com for information about their flights before departing for the airport.

The airline has begun a full investigation into the incident and is working with the Air Accident Investigation Bureau to establish the cause.
– British Airways statement
Load more updates
Back to top