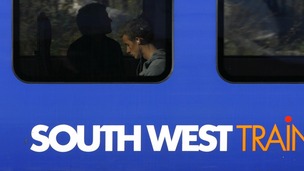 The cold weather meant more misery for rail travellers today with serious disruption on a number of key commuter routes.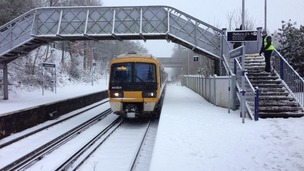 Some motorists trapped overnight were caught in treacherous conditions on the M23 in Sussex and on the A23 in Kent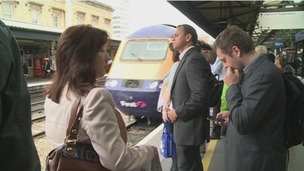 Rail fiasco could cost taxpayers millions and delay improvements
Live updates
25 years since triple train crash that killed 35 people
A special service has taken place to remember the victims of the Clapham rail disaster 25 years ago today.
Thirty-five people were killed when two commuter trains from Basingstoke and Poole collided in the rush hour. A third train, which was empty, then hit the collision. Five hundred people were injured. Mike Pearse reports.
The interviewees are: Lee Middleton, a survivor from Winchester; Robin Gisby from Network Rail; and Richard Greenwood, a rescue worker.
Motoring: Top tips for driving safely in the fog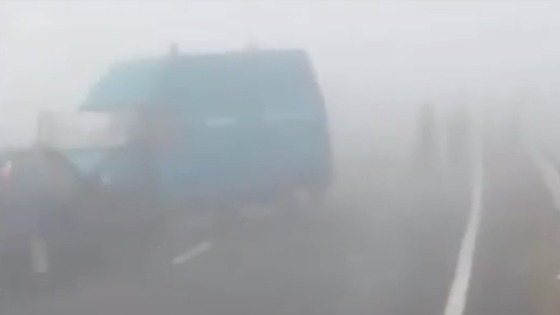 Parts of the region have been covered in fog this morning - creating a hazard for drivers. The Highway Code gives instructions on what road users must do when driving in adverse weather.
The Highway Code guidance states that before entering fog drivers should:
'... check your mirrors then slow down. If the word 'Fog' is shown on a roadside signal but the road is clear, be prepared for a bank of fog or drifting patchy fog ahead. Even if it seems to be clearing, you can suddenly find yourself in thick fog.'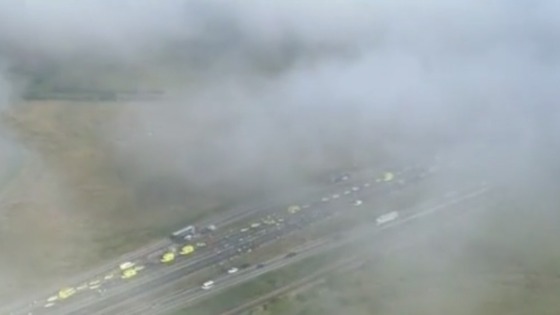 Driving more slowly, and with greater care may seem obvious, but there are a few more tips that may be useful. The Basingstoke-based AA have compiled a list of advice for people who may have to drive in fog. Among the tips put forward are:
Familiarise yourself with your front & rear fog lights - know how to switch them on and off

Beware of other drivers not using headlights

Be able to stop within the distance you can see clearly - particularly important on motorways & dual carriageways, as vehicles are travelling faster.
Advertisement
Gatwick passengers up 4.4%
Gatwick Airport has released its passenger figures for the first half of the 2013/ 2014 financial year. A total of 20.8 million passengers used the site between April & September 2013.
Turnover at Gatwick was up 10.7% to #360.6 million, while the pre-tax profit was up 18.75% to £127.3 million.
The airport's Chief Executive Stewart Wingate said:
"Gatwick will celebrate four years of new ownership in December. In this time we have turned around decades of under-investment to enable Gatwick to emerge as a competitive, world-class airport.
"Our results today show a strong financial performance but we must not become complacent. We must continue to invest and ensure we remain competitive.
"A new runway here would deliver the routes that passengers actually want at a better price, more quickly and with significantly less environmental impact. The UK's next runway has got to be at Gatwick."
ITV Meridian recently spoke to Guy Stephenson, Chief Commercial officer, Gatwick Airport about the site's plans for the next decade.
Could gas plant end airport plan?
Campaigners against one of the biggest and most expensive projects the south east has ever seen have an unexpected ally - a gas plant on the Isle of Grain in north Kent.
The plant has just secured a four-year deal to buy up to three million tonnes of liquefied natural gas which could secure the energy needs of three million British households.
But the plant is right in the middle of what could be Boris Johnson's new Thames Airport. And the possibility that the site could be demolished or relocated is being hailed as a nail in the coffin for the Mayor's plans.
Simon Harris has been looking at the arguments for and against.
Drivers 'not ready for winter'
With darker evenings and temperatures falling we're being urged to make sure our cars are ready for winter. The latest research says almost half of drivers in the region don't check their vehicles ahead of the winter months.
A third of us don't take any emergency items with us - and half don't carry de-icer in the car.
New Maidenhead high-speed train factory
Business Secretary Vince Cable and Transport Secretary Patrick McLoughlin - were at the site of a new £82 million factory today - where a new generation of high speed trains for the Thames Valley will be built.
'Inter City Express' is part of a £6billion contract awarded to Maidenhead based Hitachi.
Mr McLoughlin says it means the current 40-year-old First Great Western trains will be replaced:
Advertisement
Plan for new rail season tickets
Video. The frustration of paying for a weekly rail ticket when you only want to travel for three or four days could be about to end. Help is on the way for season ticket holders too.
The fare cutting plans were unveiled by the rail minister and Sussex MP Norman Baker today. Our Transport Correspondent, Mike Pearse reports.
Plan for new rail season tickets
Rail passengers in the South will be able to buy part time season pickets as part of plans announced by the transport minister Norman Baker.
It will mean passengers who work three or four days a week will no longer have to pay for full monthly or annual season tickets.
The scheme will be piloted in London next year.
The transport minister Norman Baker talked to us about the new tickets.
New figures from the British Transport Police show there has been a big rise in theft from rail passenger in the south. There have been more than 3,000 offences in the year 2012 - 2013 which is an increase of almost ten per cent on the previous year.
Criminal damage has also seen a big rise but overall offences are down three per cent.
Milestone for Reading station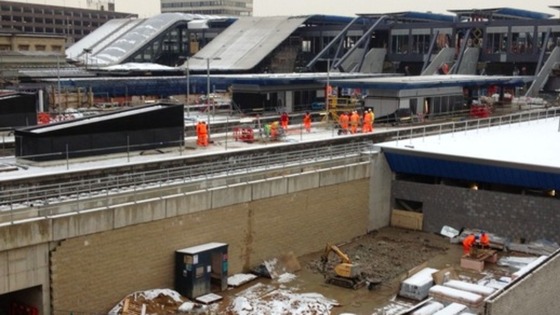 Load more updates
Back to top